Content provided by partner.
Comprehensive Video Management Solution
EBÜS is a comprehensive video management solution that enables video systems from different manufacturers to be connected and operated under one uniform interface.
Not only IP cameras, but also digital video recorders (DVRs), network video recorders (NVRs), hybrid recorders (for analogue and digital cameras), other video management systems (VMS) as well as novel cloud Hosted video and all other types of video systems (image sources) integrated; analog image sources (CVBS cameras, TV tuners, ...) can be connected via suitable video encoders (Network Video Transmitter, NVT). EBÜS not only displays images of all common video systems, but also offers comprehensive alarm reception, control, research, bidirectional audio communication, analysis and documentation functions.
The integrative video management system EBÜS has unlimited multi-user capability - the possible applications range from small single-user solutions to cooperative headquarters with several distributed locations.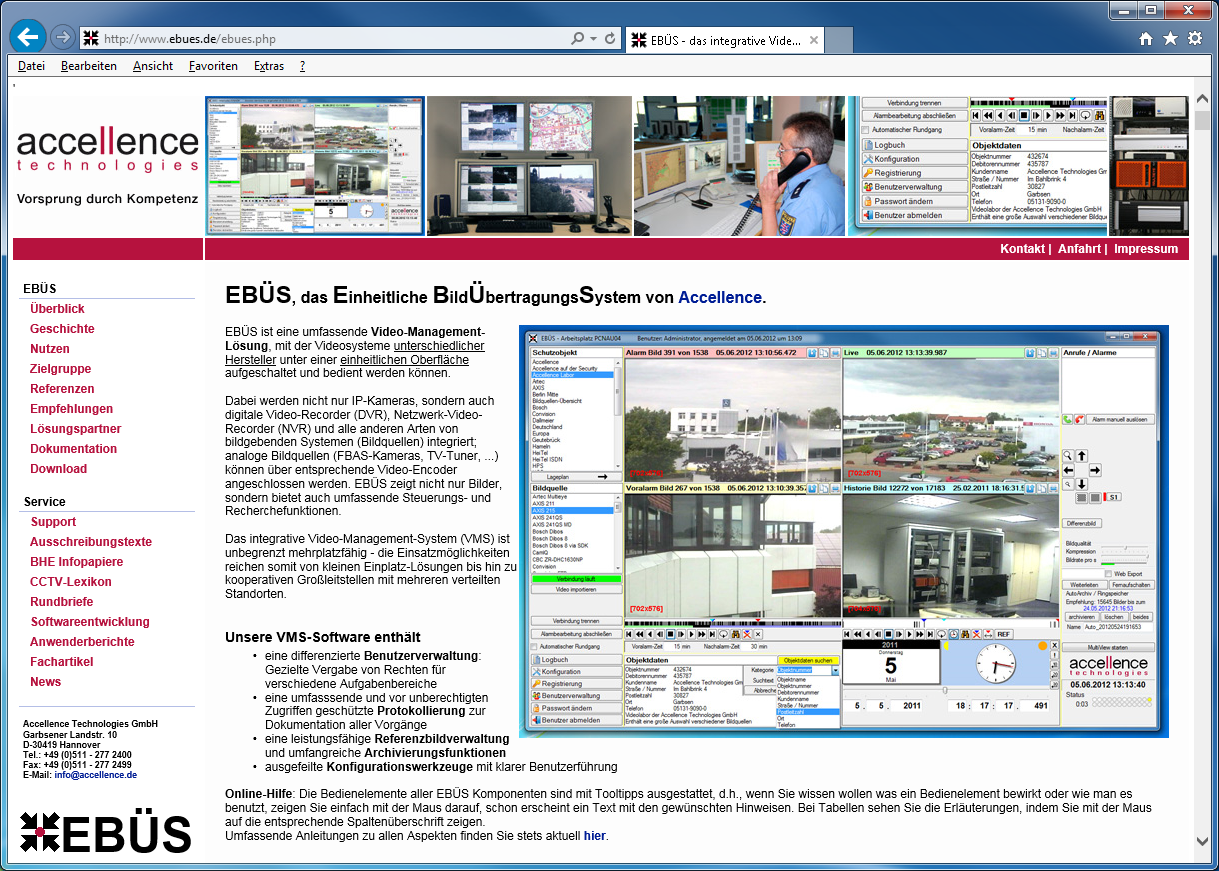 Contact us for further information on Accellence Technologies GmbH