Content provided by partner.
#accesscontrol
#intrusiondetection
#customization
#websolution
#cloud
#robust
#RFID
#visitor
#remotemanagement
#multisite
ADDLOCK - Global Security Solution for buildings
ADDLOCK is a software and hardware solution for access control market with additional modules such as video solution, intrusion detection, logical access, meeting room booking, visitor management and time management.
Our global solution allow us to aggregate all access control, intrusion detection and time management data in order to permit to our customers intelligent video searchs.
Our strategy is to master all the development process cycle in european countries.
ADDLOCK is developed around decentralised architecture in order to guarantee robust and high availability solutions.
We increase our customers security with the utilisation of one RFID card far all applications needs.
ADDLOCK is interfaced with MOBOTIX MxMC with the Smart Data Interface.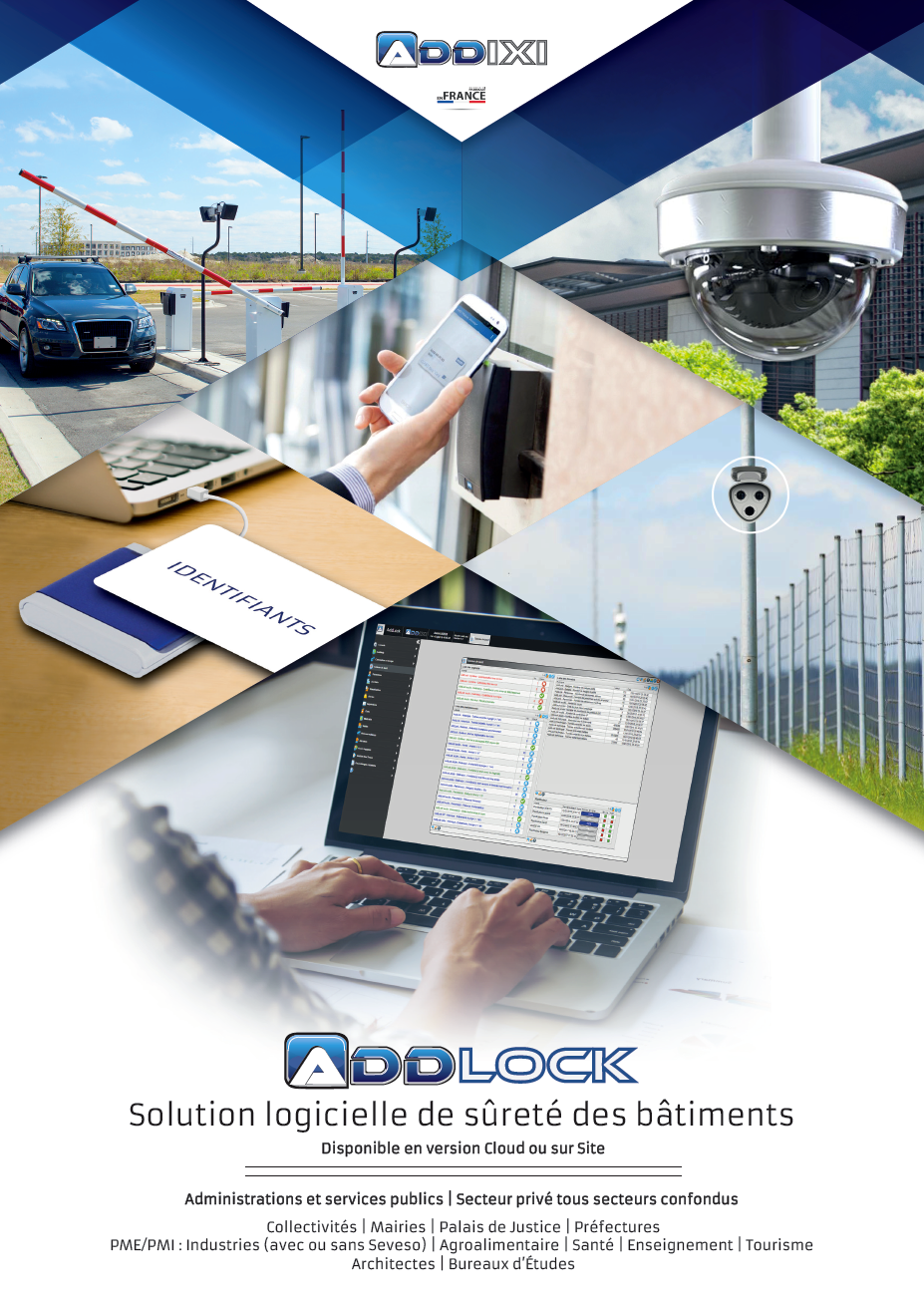 One Web Solution for all Security Needs
You have security problems ..... We have solutions for you !