Content provided by partner.
#vms
#onvif
#videoanalytics
#cctv
#tracking
#intelligentsearch
#peoplecounting
#videosurveillance
#licenseplaterecognition
#facerecognition
Eocortex is an easy to set up and use professional open platform VMS
Eocortex is an Open Platform Video Management Software (VMS) with the added intelligence of video analytics modules. Currently over 23 000 video surveillance systems are successfully running with Eocortex all over the world. Eocortex IP camera software will allow you to build a scalable CCTV camera system with an unlimited number of IP cameras, servers and workstations. Every license includes full, unrestricted VMS functionality with free updates and without any hidden costs.
Starting from its version 2.5, the Eocortex software supports MxPEG codec by MOBOTIX. Eocortex is now compatible with such MOBOTIX video surveillance cameras as C26, D10, D12, D14, D16, D24, D26, I26, M12, M15, M16, M24, M26, P26, S16, Q24, Q26, V10, V12, V16 and V26. Moreover, Eocortex can be integrated with any MOBOTIX video surveillance camera.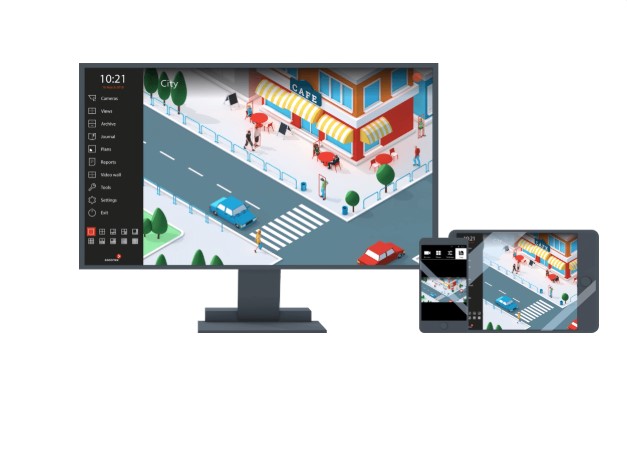 Key Features & Benefits
Compatibility
Free updates and technical support
One camera - one lifelong license
Reliability
Wide functionality with own video analytics
Easy to install and use
Remote control: messengers, app, desktop
Custom modifications
Contact us for further information on Eocortex. The easy way