With the MxThinClient PoE-powered network device, MOBOTIX offers a clever and compact solution for displaying the live image of a MOBOTIX camera on a monitor or TV set with an HDMI connection. For this purpose, the MxThinClient is connected via a network cable to a free PoE port of a switch to which the camera is also connected. The connection from the MxThinClient to the screen is made via HDMI cable.
MxThinClient devices can also be integrated in MxManagementCenter. With several MxThinClients in the system, entire process control centers can be controlled quickly and easily with just a few mouse clicks via MxMC. MxThinClient can also display all MOBOTIX MOVE cameras in H.264 mode on a monitor. The distribution of MOBOTIX MOVE cameras to a monitor wall, which can easily be performed by MxMC, is also supported.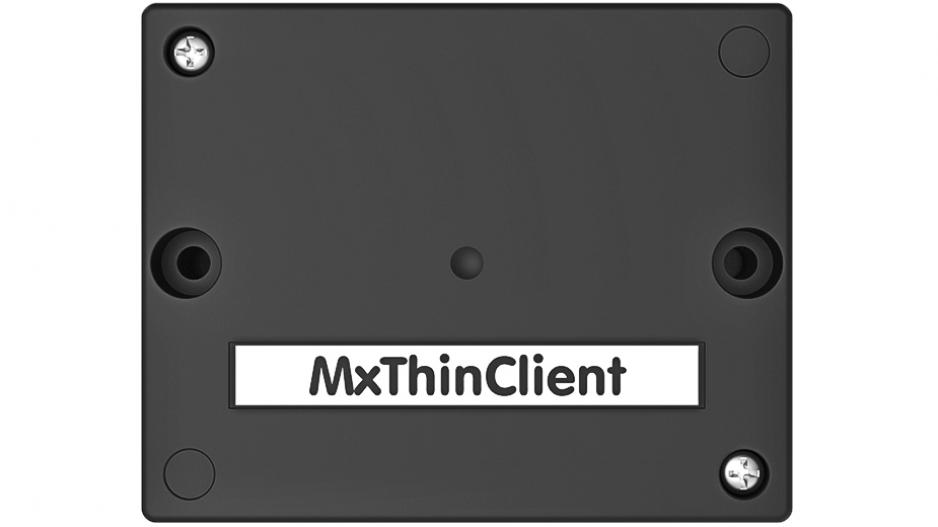 Display of cameras and Door Stations on a monitor/TV
License-free implementation of security applications and video walls
Initial configuration via password-protected web interface on PC
Automatic camera switching, time- or event-controlled
Input (connection to PoE switch): Ethernet 100Base-T (RJ45)
Output (connection to monitor/TV): HDMI Type D (MicroHDMI)
For use indoors, ambient temperature: 0 to 40 °C (32°F to 104°F)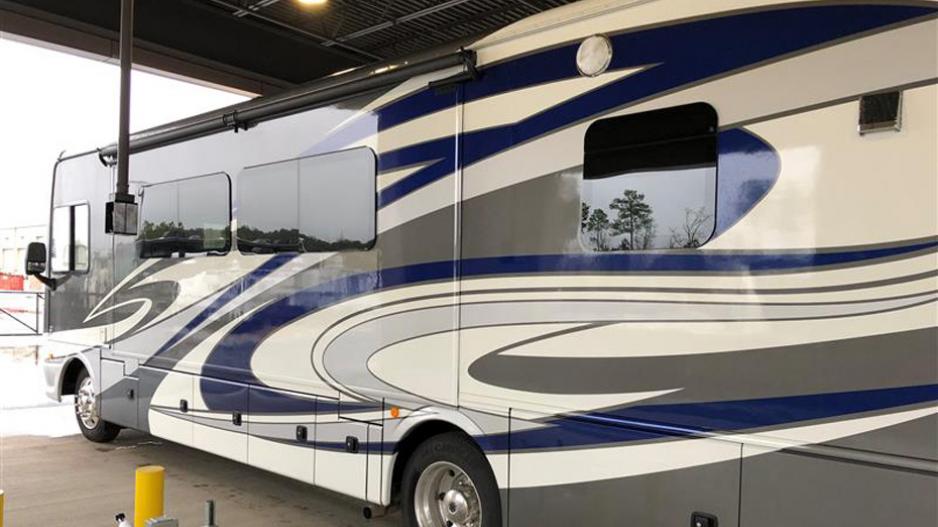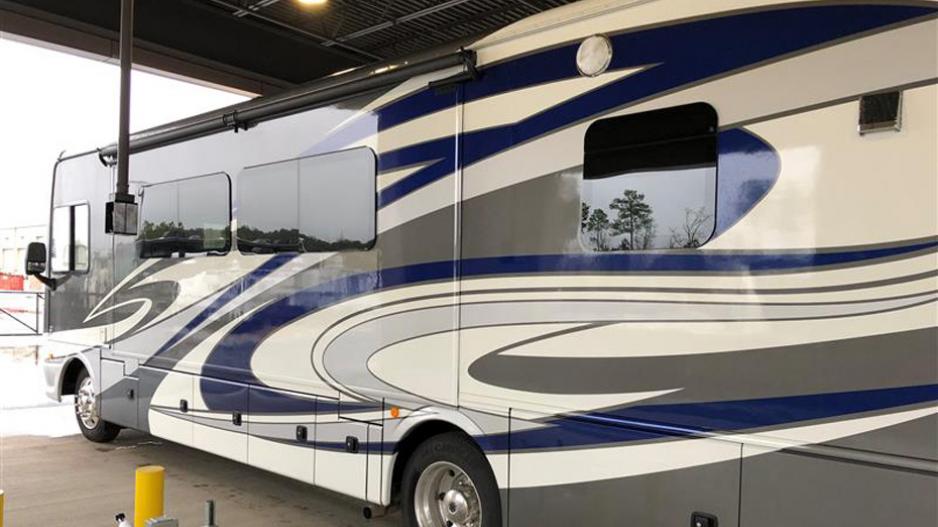 Practical
Display Of Local Or Globally Networked Camera
The MxThinClient is simply connected via a network cable to a free PoE port of a switch to which the camera displaying the image is also connected. The MxThinClient and monitor are connected with an HDMI cable. If an additional router is connected to the switch, remote cameras that are accessible by Internet via Dynamic DNS service can also be displayed on the monitor.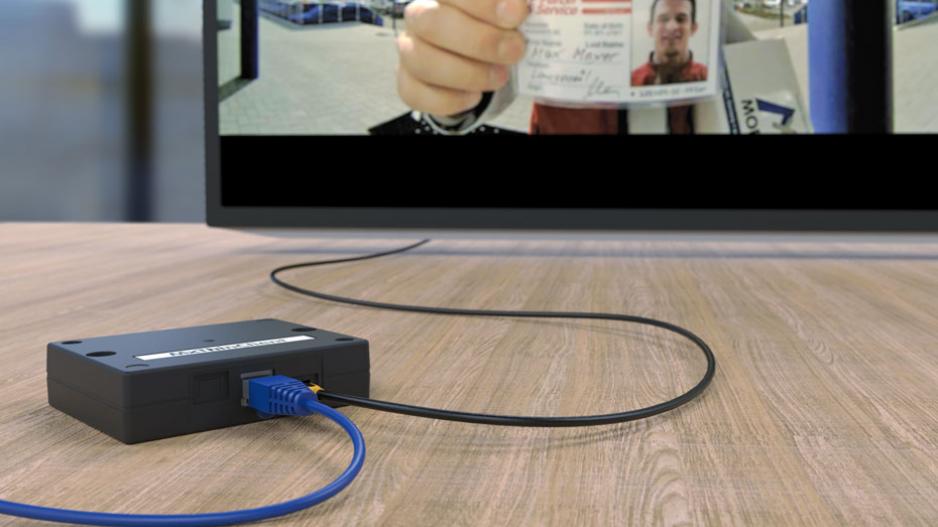 Efficient
Low Operating Costs
The MxThinClient is license- and maintenance-free, requires very little power (2 W), can be easily supplied with emergency power via the PoE switch and is boot-stable (fast, reliable auto start following a power failure). The network device can be enabled/disabled by plugging and unplugging the Ethernet patch cable supplying power. If the current link to the camera is disrupted, a message to this effect is displayed to the user on the screen.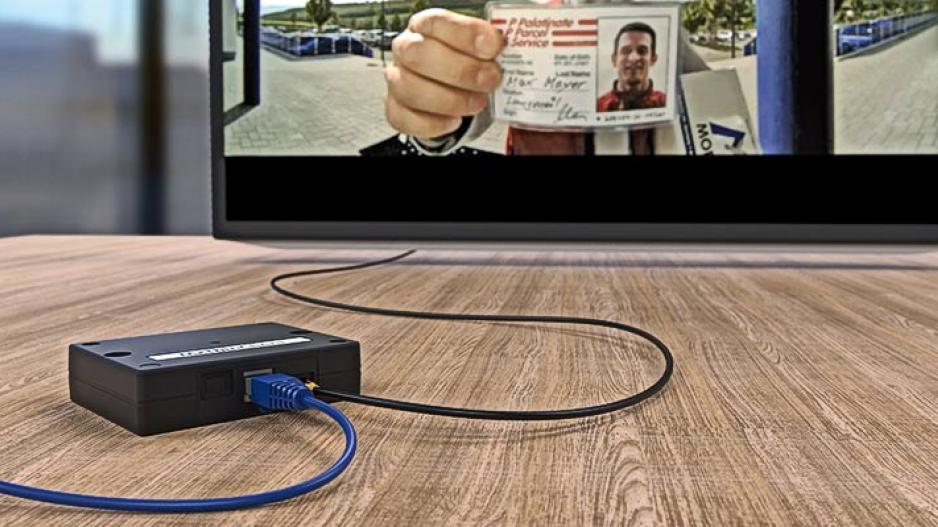 Simple
PC Not Required For Operation
The MxThinClient offers unique applications by foregoing all control elements such as a keyboard and mouse and due to its "monitoring-only functionality": In retail stores with customer traffic, for example, in the entrance area in order to make customers aware of the video surveillance system in use (theft prevention). Or whenever operation of the video equipment is not desired and only live camera images are to be displayed (video wall).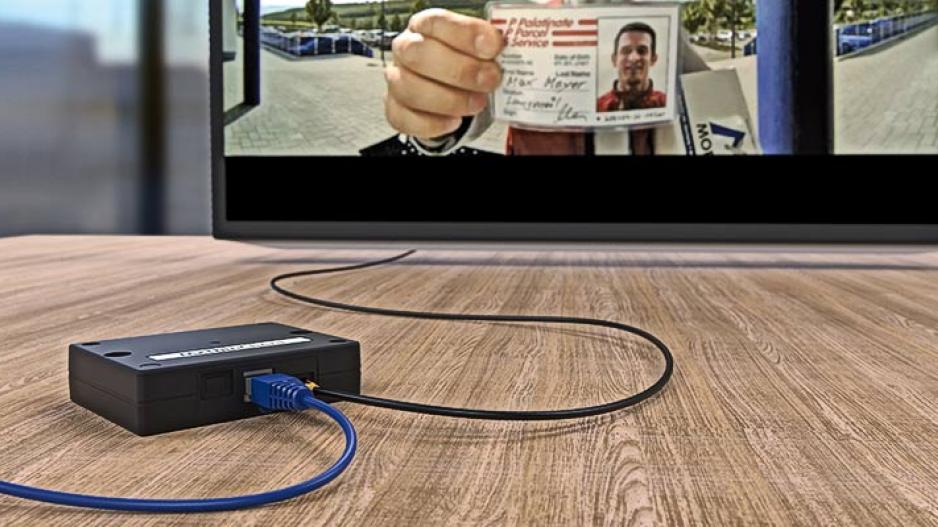 Intelligent
PC Not Required For Operation
MxThinClient can also display on the monitor/TV the live image of the integrated MOBOTIX camera which last triggered an event due to a current event, such as MxActivitySensor. The camera and MxThinClient communicate via MxMessageSystem.