Welcome to the MOBOTIX Family
Awaken your vision — actively shaping the future
MOBOTIX develops and produces intelligent high-end video technology solutions - hardware and software. We can't look into the future with them yet. But we can shape it. There are so many areas where we can make life better. 
Be part of it - Awaken Your Vision! You have all the possibilities with us. MOBOTIX has signed the "Diversity Charter," which explicitly documents our conviction: We stand for a respectful work environment for all employees. Recognizing and promoting diverse potential creates numerous advantages for our company and you as part of the MOBOTIX family. Don´t hesitate to send in your application. We look forward to meeting you.
Jobs for beginners and professionals
Career start with MOBOTIX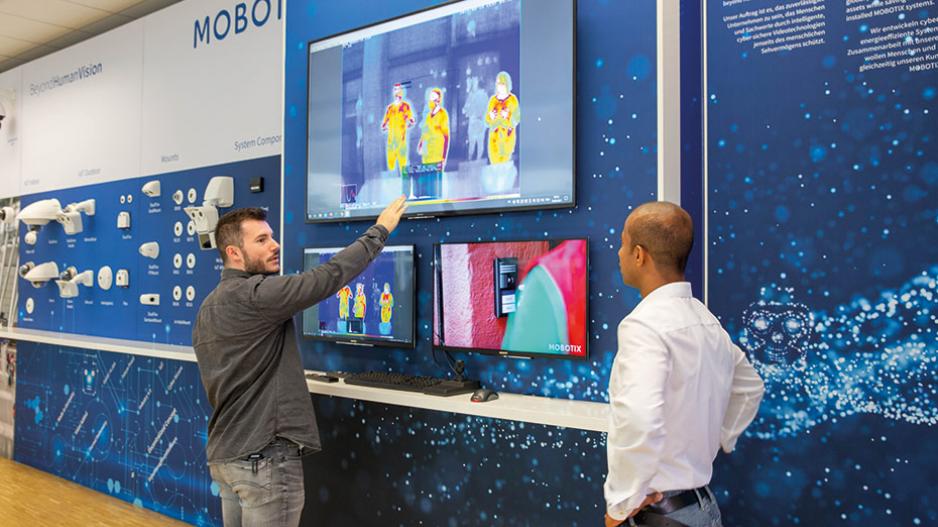 Meaningful work
We are proud that thanks to their technology and software, our MOBOTIX cameras help to protect lives and property. And they do much more than that. Our solutions can actually help to improve life. For example, in the healthcare industry, where MOBOTIX video technology helps to relieve the burden on nursing staff. Or in road traffic, where we help to ensure the safe and smooth flow of traffic.  You can find similar examples in many areas of our core industries.
A family — not just on paper
Our corporate culture can be described in just a few words — a comfortable atmosphere with international flair and an open-minded and curious stance. As a medium-sized company, in which everyone knows everyone else, we consider open and cooperative interactions on an equal footing to be a matter of course. We have an informal attitude. You'll find a pleasant, open atmosphere in our offices. The hierarchies are flat. We respect one another and take care of each other. Because it benefits all of us.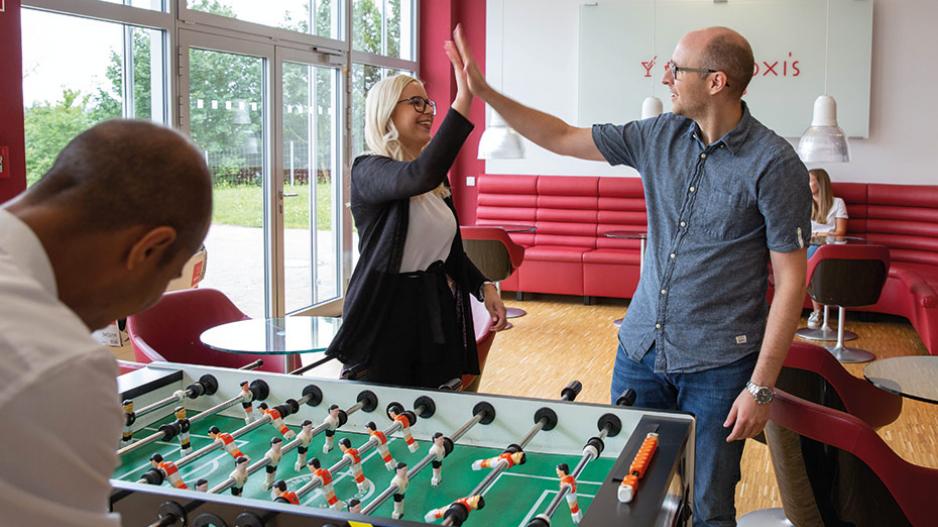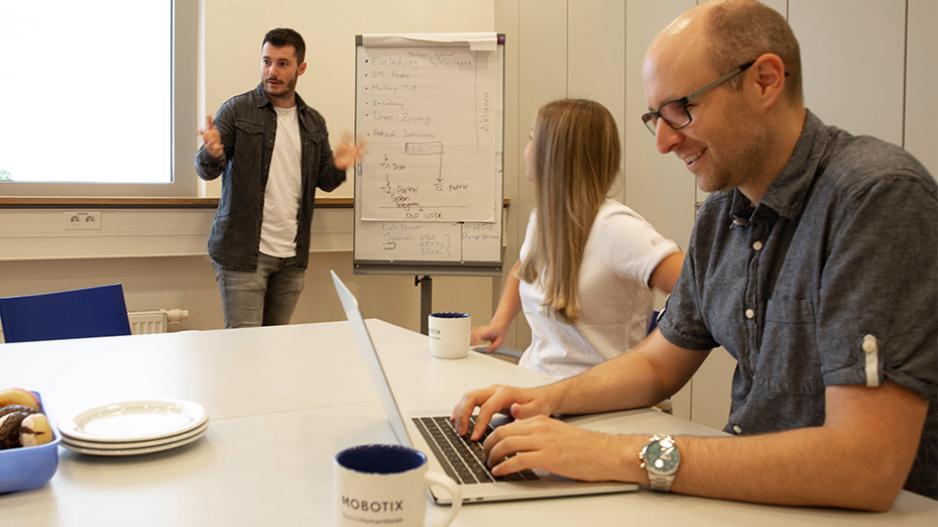 Opportunities for development within the job
'Awaken your vision' is not just an advertising claim. We all embody this motto. Be awake. Be attentive. Be enthused. We support you because it is important to us that you , our colleague, come to work with conviction and joy and consider yourself a part of MOBOTIX. This is how we remain successful together. Success is not a guarantee of happiness and satisfaction, but it is an essential step toward achieving it. Love to develop!
Attractive conditions
The whole package matters. So let's talk about it individually. Work-life balance is also a key aspect here. You should feel comfortable working with us. It is important to us that you are doing well, because then you are ready to do your best. In addition to your salary, we offer other monetary benefits, provide access to lots of events and offers that make work life and getting to know your colleagues easier. For example, our company features 'Culture Ambassadors' who specifically promote and encourage their colleagues to get to know one another.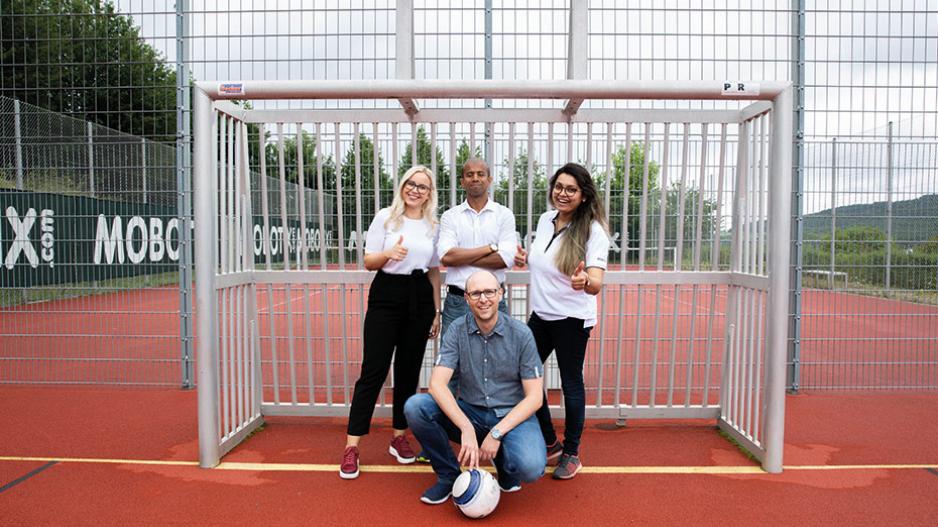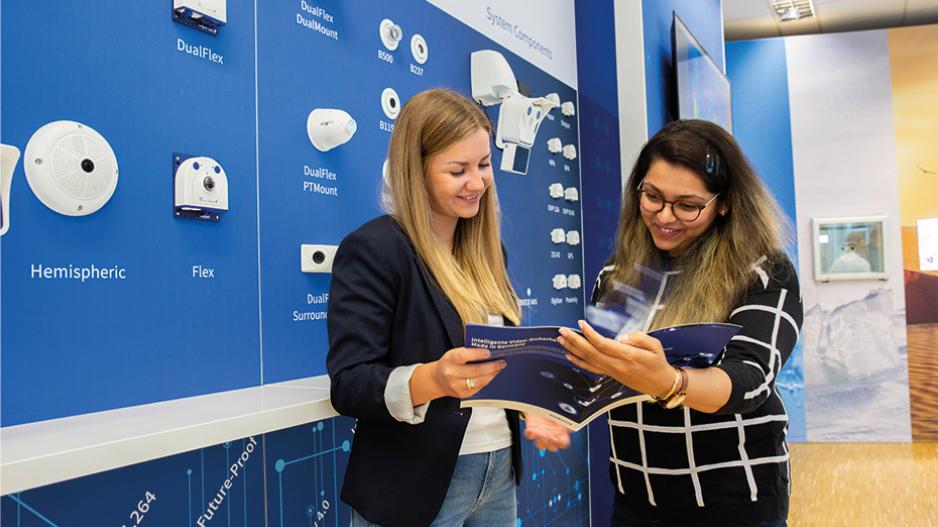 Intensive induction training
Welcome aboard! Your detailed induction training will mean you won't be jumping in at the deep end. Experienced MOBOTIX skippers take you by the hand—figuratively speaking—and show you what our course looks like, where there could be cliffs and how you can safely navigate toward success. Your MOBOTIX mentors know the team, the MOBOTIX logbook and our course. Depending on previous knowledge and your position, your onboarding will last between 4 and 8 weeks. Take the bull by the horns! We can do it together. 
Training opportunities
'Awaken your vision' also means: taking the next step and implementing plans. Continuously develop your skills. All doors are open to you — right the way through to a leadership position. If you are ready to pursue your dreams, you'll find plenty of opportunities for further training at MOBOTIX. Constructive discussions are important to us: that's why we conduct regular development meetings with you. And it's how we stay on course together. 
More attractive extras for you

Free canteen
The free canteen on site offers fresh meals every day for all of our employees in Langmeil. It's a popular meeting place and, like our coffee kitchens, offers the opportunity for cross-departmental dialog.

Monetary benefits 
Other monetary benefits such as travel allowances (tax-free for you as an employee), participation in capital forming payments, company pension scheme subsidy and company child benefit make working at MOBOTIX even easier and more attractive.

Fitness and wellness
Exercise is good for well-being and keeps your head clear. Take advantage of the MOBOTIX sports facilities during your breaks or after work. Train your strength and stamina at the free gym. The outdoor area also offers a beach volleyball court, a multi-functional court and a tennis court. Moreover, you can make use of JobBike's attractive bike leasing program.

Physical therapy and massage
Those who generally feel good are highly motivated and ready to perform. We are happy to support this with the MOBOTIX wellness area and sauna. Our physiotherapist provides the best relaxation with massages and a varied range of services. You can also look forward to a birthday relaxation voucher, which you can exchange for a soothing massage at any time.

Team events
The MOBOTIX family does a lot together. This includes exciting, sociable, fun and sporting events. Our regular employee events—such as skiing holidays, corporate runs, summer festivals, volleyball tournaments and paint ball—let us grow together and strengthen MOBOTIX team spirit and cohesion. Together we are strong!