The Grindel Sports Center near Zürich, Switzerland, has been a venue for indoor sports such as tennis, squash, badminton and mini golf since 1981. Its well-maintained miniature golf course is considered one of the most beautiful and renowned in the whole of Switzerland.
Ensure security — Maintain flexibility — Conserve resources
Fabian Moser, who runs the indoor center, is primarily concerned with monitoring the various areas for availability/utilization, vandalism, theft and lost property. Since the 2020 pandemic broke out, counting people has been a key issue. The sports complex currently uses five MOBOTIX c26 systems and six M26 cameras, each with 180° lenses. Ten MOBOTIX v26 systems have also been installed.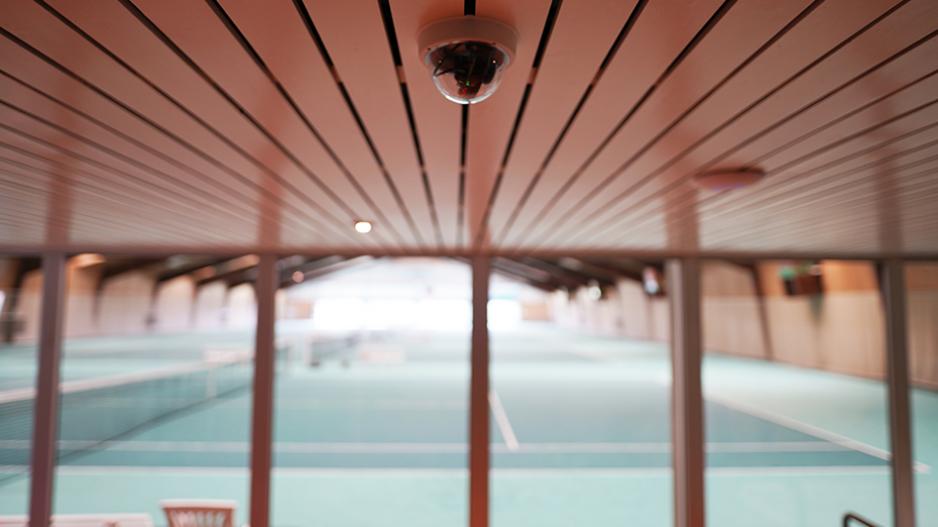 The ability to monitor large areas with just a few cameras and easily adapt the system at any time — as well as do without maintenance — are key requirements for us.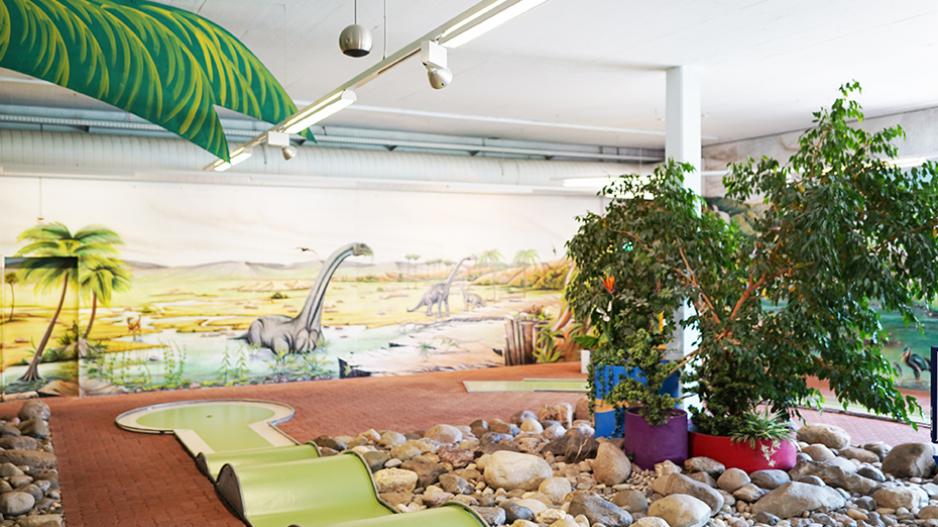 Thanks to its scalability, the MOBOTIX system can be seamlessly adapted to the growing facility. The video management software is not restricted to a certain number of licenses. The integrated memory and efficient MxPEG encoding dramatically reduce data traffic. The guidelines laid down in the 2020 pandemic were able to be implemented smoothly too: the c26 camera was deployed to count people, for example. The important thing here is that the video systems can be used in other ways at a later date.
All in All: Easy to Use. Simple to Scale. Hard to Beat.
That fact that the systems are easy to use and do not require maintenance allows staff to focus on what matters: the wellbeing of guests. Since the panoramic cameras offer 180° coverage, the Grindel Sports Center can manage with only a quarter of the cameras that it would otherwise need. Large areas can be covered with only a few cameras, which saves money and puts less pressure on the network.