With the Vaxtor UIC Railway Code Recognition App, MOBOTIX offers a cost-effective and powerful artificial intelligence-based video analytics solution for its MOBOTIX 7 camera series to recognize the 12-digit numbers of the International Union of Railways wagons and passenger coaches, commonly called UIC codes or numbers. Recognition and identification of rolling stock enable automated solutions to facilitate tracking, control and documentation of shipments and increase visibility.
Central fields of application:
Process automation
Automated access control for stations and other wagon terminals

Reduction of waiting times for transport vehicles at entrances and exits

Reduction of personnel costs

Documentation of delivered and removed loads
Process documentation
Improved traceability of wagon routes and operations

Automatic proof for liability issues in case of wagon damage (wagon condition recording via camera images)
Container tracking
Improvement of traceability of own wagon routes

Improvement of the documentation of dwell times/processing times for storage locations of a transport route

warehouse management
Border control
Improvement of traceability of wagon routes across national borders

Process optimization for control/research of transported wagons

Reduction of waiting times for transport vehicles in border areas/avoidance of traffic jams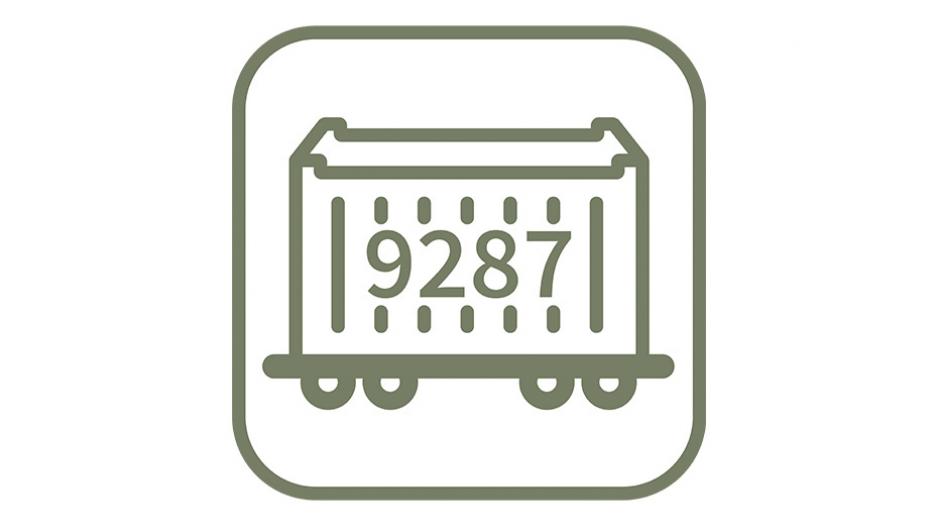 UIC wagon number
The internationally valid UIC wagon number enables freight and passenger wagons to be uniquely identified and contains essential key data for rail traffic.
Functions:
License required one-time payment for an unlimited period of use

Recognition of wagon numbers according to the specification of the International Union of Railways (UIC Codes)

Real-time recognition of UIC code, country code, vehicle type, control digit, the direction of travel

Recognition accuracy >99

Consolidated event search via Smart Data Interface and/or MOBOTIX HUB

Triggering of individual actions (e.g., grant/deny access, trigger alarm, etc.)

UIC codes can also be detected when a wagon or camera is moving at speeds of up to 10 km/h
The app is particularly well suited for the following industries:
Traffic & Transportation; Government; Utilities, Energy & Mining; Industry & Production