The c26 is the smallest and lightest MOBOTIX hemispheric complete video system for ceiling installation indoors. Its features include a light-sensitive 6MP day or night sensor and MxAnalytics video analysis tools, which can be used for depicting customer movements in sales rooms, for instance.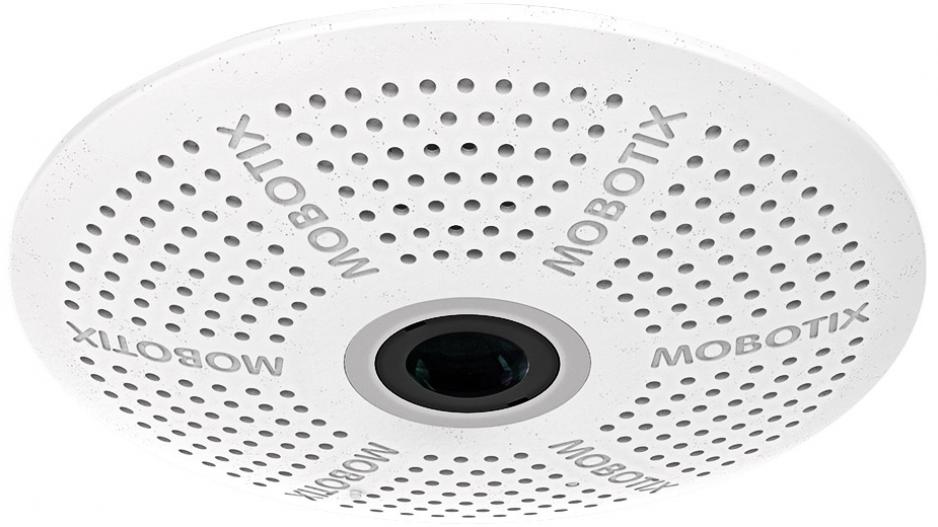 Mx6 system platform with H.264 and ONVIF compatibility
Recording on an internal MicroSD card (4 GB as standard)
For ceiling or corner installation, optional on-wall set
MxAnalytics Video Analysis tools as standard
Variants with audio package (microphone and speaker)
Integrated vibration and temperature sensor
As easy to install as a spotlight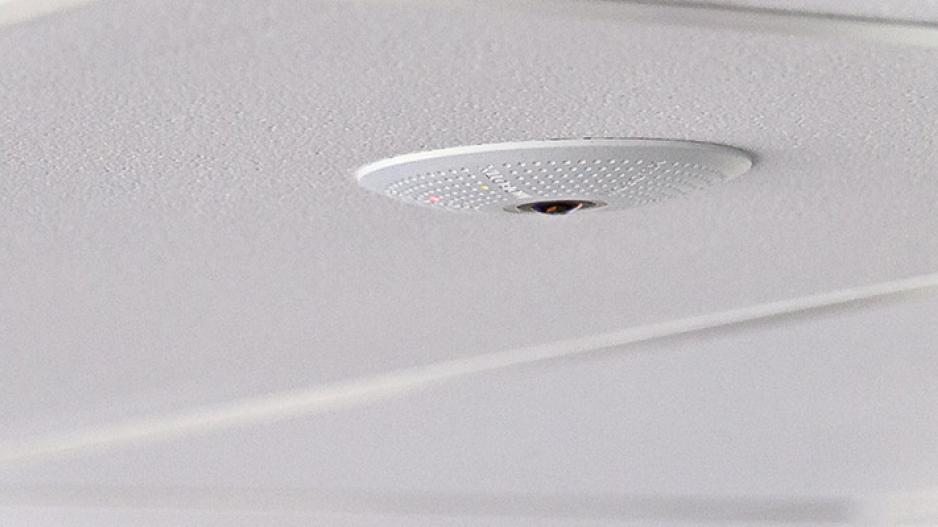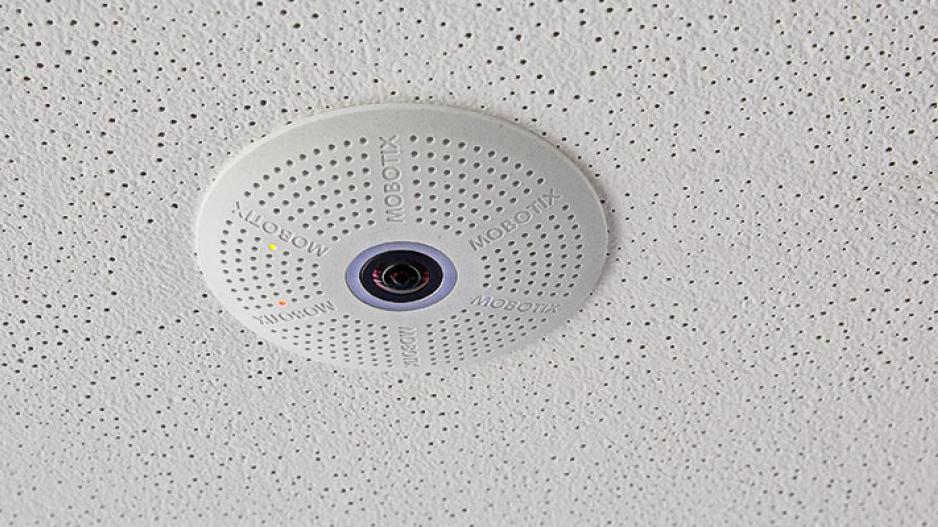 Variants
Optimal Room Coverage
The c26 is available as a complete camera with 6MP day or night sensors and a 180° fisheye lens or 103° ultra wide angle lens. Two-way communication is supported by the respective audio variants, which include a microphone and speaker. An expansion module is attached to the back of the camera for integrating additional IO and alarm functions.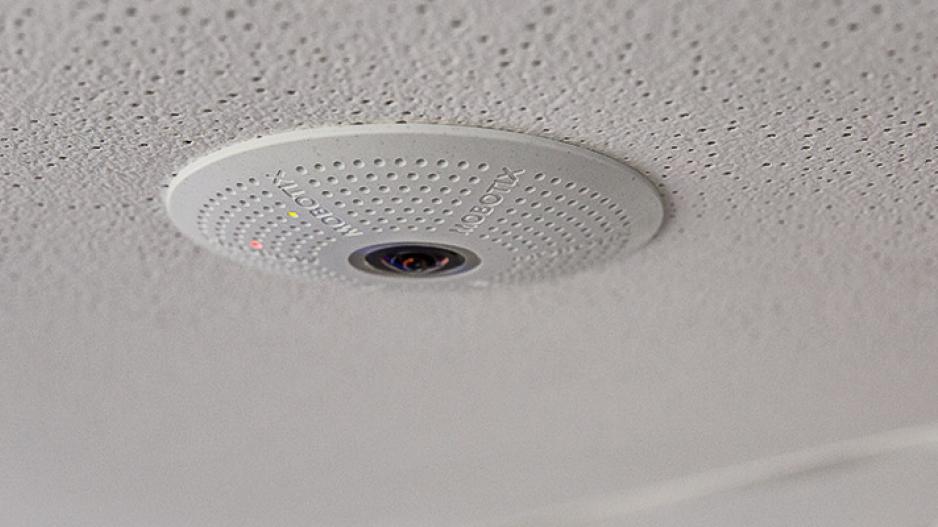 360° All-Round View
Hemispheric Image Technology
Proprietary MOBOTIX technology that includes everything in a single image allows a single camera to discreetly monitor an entire room without any blind spots. This ensures a better overview than several individual cameras would, while still offering the possibility to zoom in on details. This significantly reduces costs and the number of cameras required.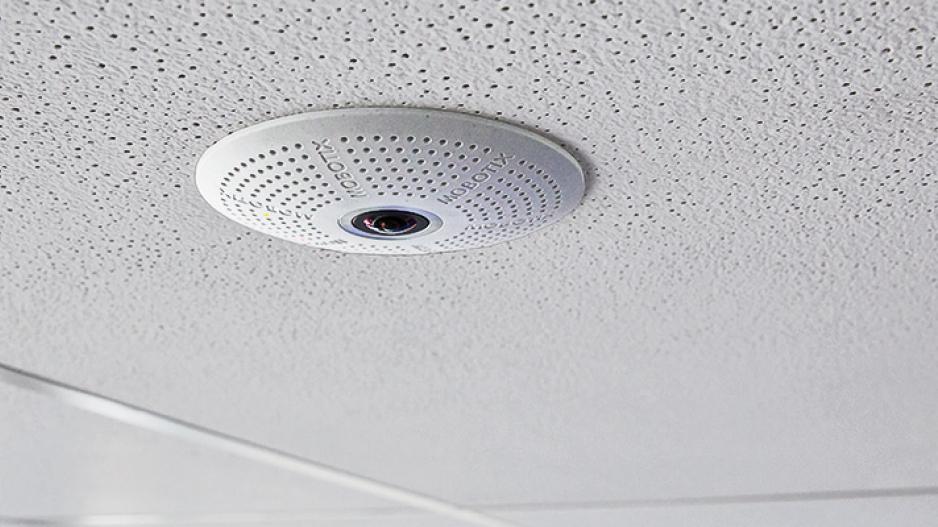 Quick Installation
In Suspended Ceilings
The camera is suitable for installation in ceiling panels with a maximum thickness of 26 millimeters in which a circular opening with a diameter of 105 mm is cut using a standard power drill head. The c26, which is connected to an Ethernet cable, is simply slotted in from below using raised spring clips and automatically secured in place.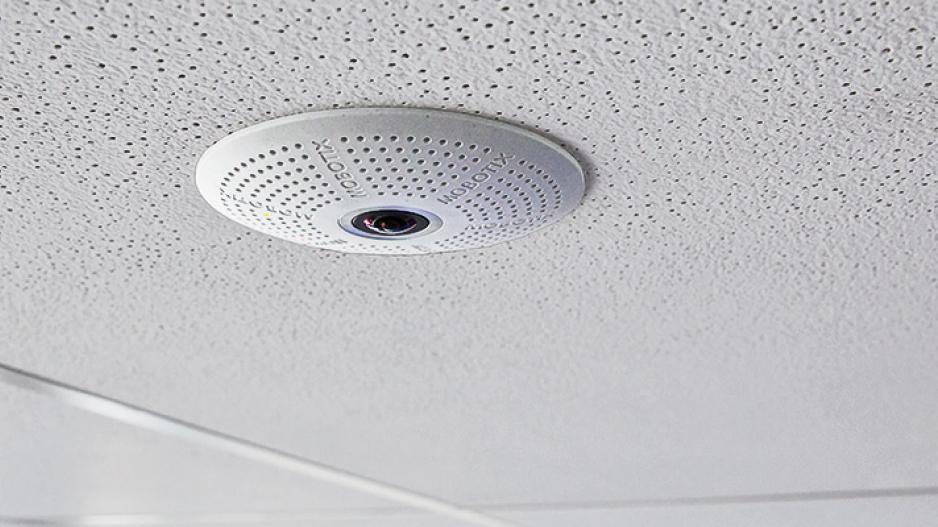 Corner Installation
Overview Without Any Blind Spots
The c26 with a 103° lens and corner installation set presents another installation option. This combination allows an entire room to be monitored from a single corner without any blind spots. The corner installation set is simply installed at three fixed points, and the c26 is snapped into place inside these points without any tools.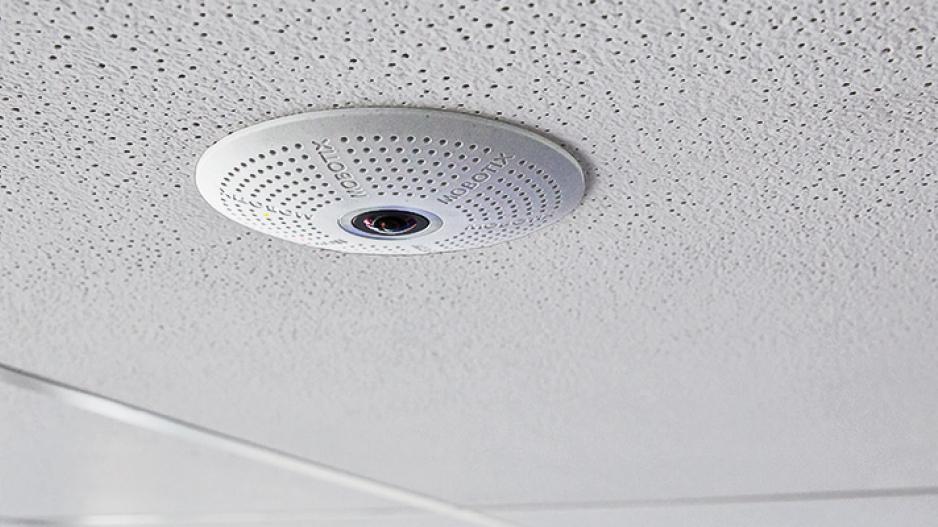 MxAnalytics
Included As Standard
The video analysis integrated into the camera makes it possible to collect statistical behavioral data on people and objects. This is done by defining recognition zones and counting corridors. The camera then records how often each counting corridor is crossed within a specified period. The most frequented areas in the recognition zone are highlighted in color within a heat map.