One camera - up to four modules - and you can move each module up to 34 m away from the camera housing. That's flexibility, redefined! So you could even monitor the ground and top floors of the Leaning Tower of Pisa with a single camera. Or line up all the spaghetti from one package. That's the distance you can cover with the Long Cable Extender.
Modules can be placed up to 34 meters away from the camera housing
Extender set consisting of two compact, weatherproof connection boxes
Image data transmitted between the two LCE connection boxes with up to 30 m
of fiber-optic cable
Electrical voltage and control commands transmitted via second, shielded cable (6x2) 
Suitable for all S74 sensor modules (4K, 4MP Ultra LowLight, Thermal B-Series will be supported with a later camera firmware release from late Q1/22 onwards)
and for MultiSense module and IR emitters
30fps@4K (WDR off), 15fps@4K (WDR on)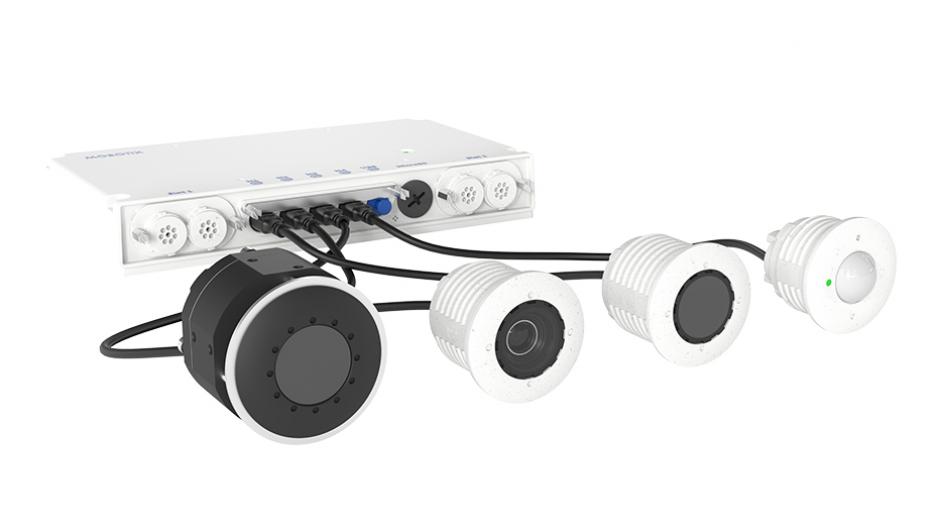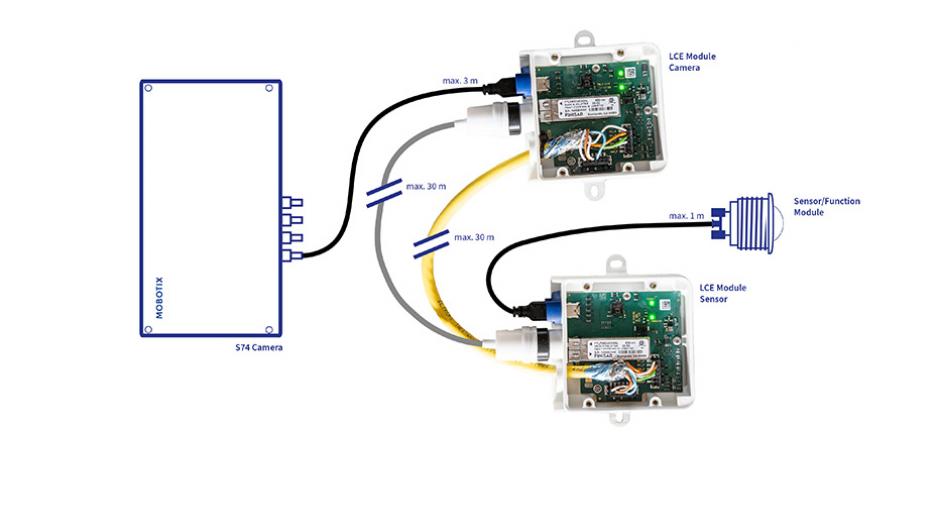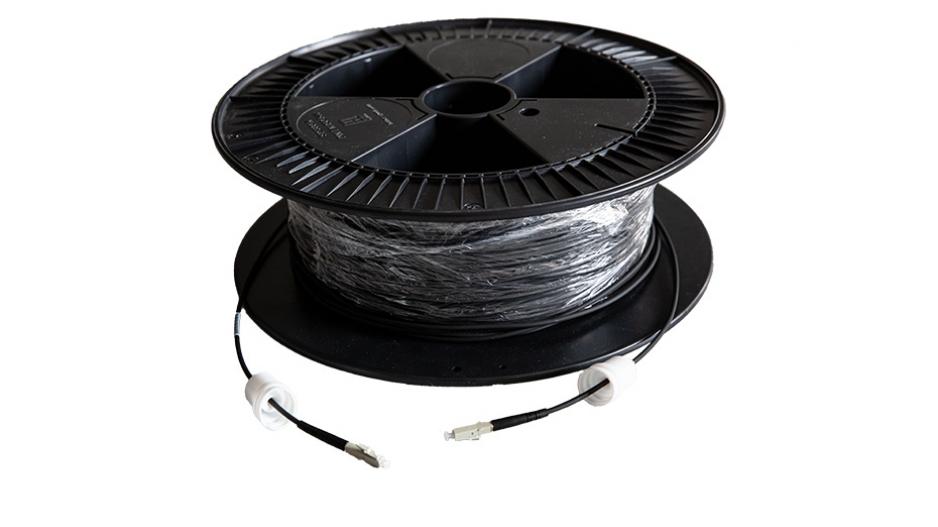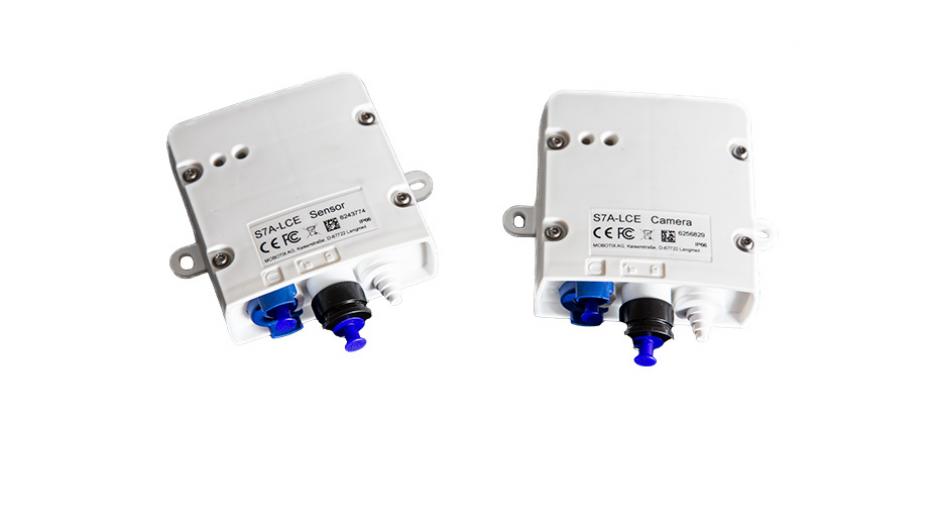 Ten times more range for your installation!
Thanks to the new 34-meter-long connection cables for S74 modules, you can place the sensor and function modules almost anywhere. You can keep an eye on multiple lines of sight and even around corners all at the same time — both inside and outside.  It's just like being in multiple rooms all at once! The flexibility of having 34 meters of cable—compared to 3 meters previously—offers you brand new possibilities. Image data is transmitted using a fiber-optic cable, which ensures the best image quality even over long distances.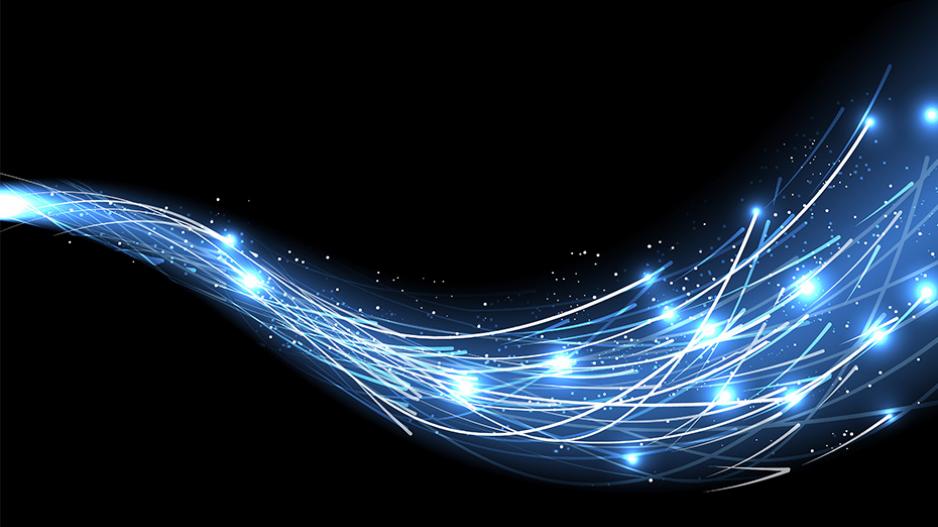 More range. More possibilities. More efficiency.
Typical areas of application
Thanks to its flexibility when combined with the versatile apps of the open MOBOTIX 7 system platform, the MOBOTIX S74 opens up new areas of application with its long connection cables. In situations where multiple cameras would normally be required, this versatile all-rounder can do everything with a single video system. It's an effective solution that saves you money.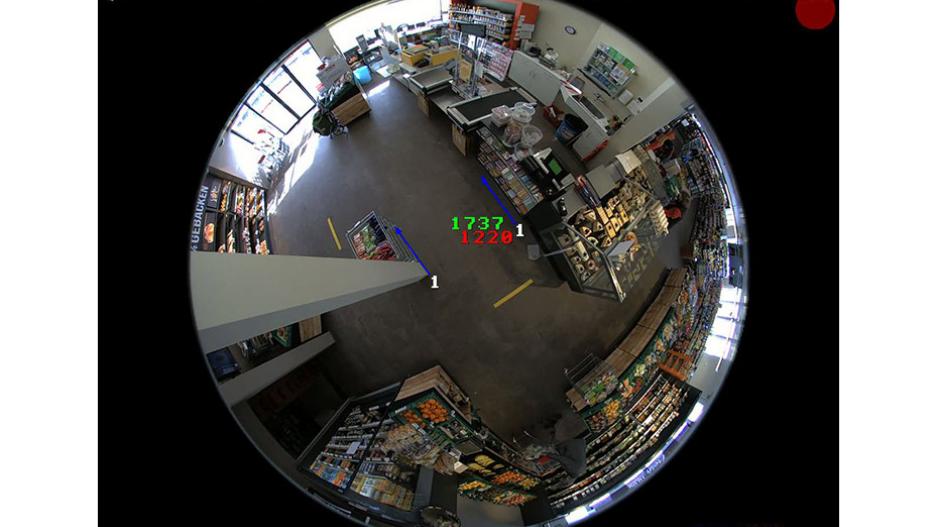 Keep an eye on the sales area and monitor the cash register
The S74 is a highly flexible system that can be deployed in completely new ways thanks to a clever combination of modules and the option to integrate a long cable extender, which provides a range of up to 30 m: You can monitor an entire retail or gas station store through the hemispheric lens. This allows you to gather important insights into customer behavior for optimal product placement (e.g. walking routes/heat maps). You can use a second optical module at the same time to monitor the checkout area and increase security. All using a single camera!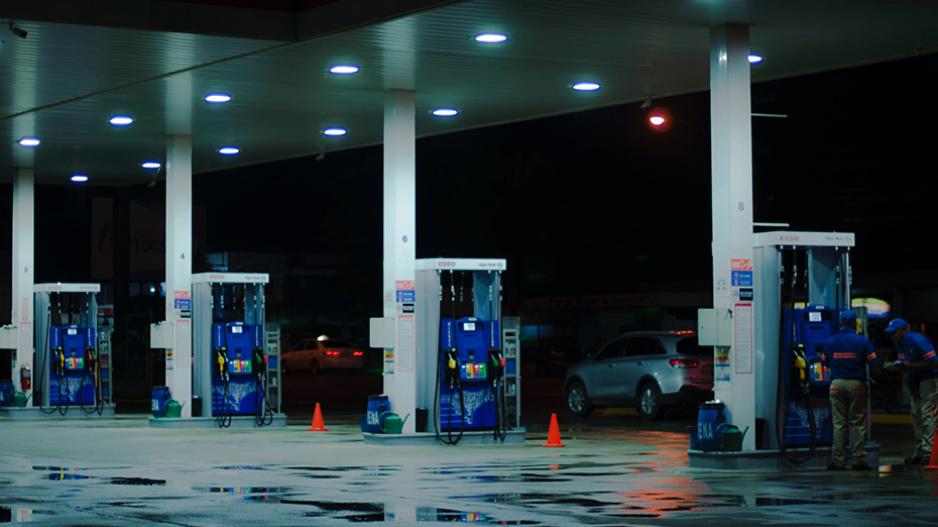 Monitor a gas station from both directions
The license plate recognition app can recognize number plates on two image sensors simultaneously when using a solution such as the S74 MOBOTIX video system. This helps you to save on resources, since with the app license, there is no need for an additional camera. As well as monitoring two directions of travel at once, you can also observe multiple lanes simultaneously with the MOBOTIX 7 LPR apps and double the area being monitored compared to the single-lens application.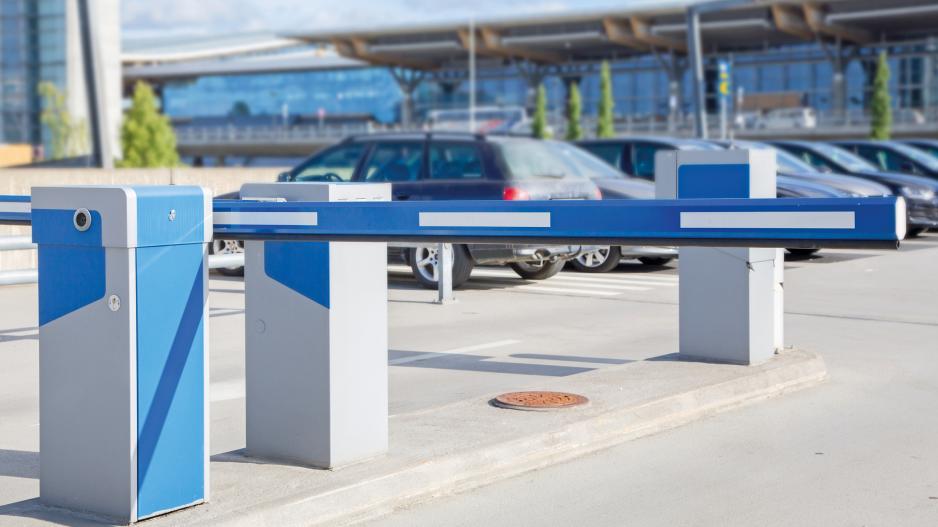 Control access to parking lots
The simultaneous recognition of number plates on two image sensors allows entrances and exits of parking lots and company premises to be controlled using just one camera — even when there are multiple lanes. This is usually implemented with the aid of "granted and denied" lists (e.g. grant/deny access, trigger alarm, etc.). Intelligent video analysis can even help you charge parking fees, for example, by monitoring the dwell time of registration plates in the coverage area.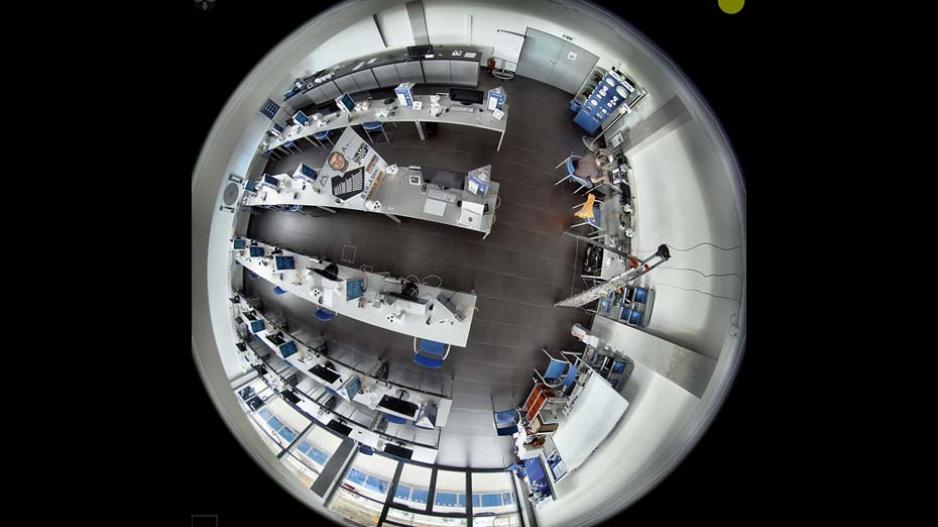 Effectively monitor production halls and warehouses
You can use the four modules of the S74 to monitor larger areas as well. Simply adapt the function modules and optical modules in line with the on-site conditions. For example, you can detect movements in warehouses using a hemispheric module, while specifically keeping an eye on the entrance area at the same time using a second optical module.