The intelligent video system with an integrated high-performance thermal image sensor takes full advantage of the M16 camera design. Thanks to the two directly adjacent lenses, there is also a thermal overlay function with image overlay (thermal and optical) to pinpoint the exact location of hotspots like smoldering fires in a visible image.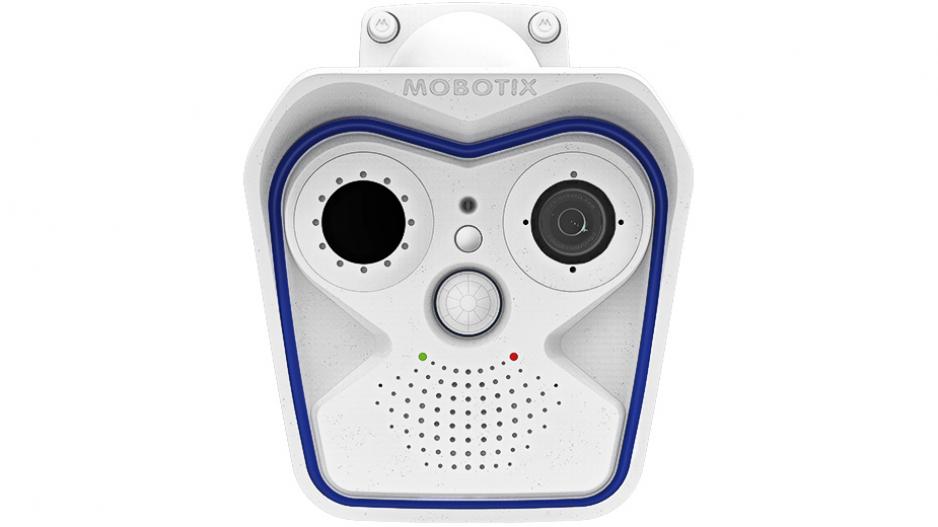 Mx6 system platform with H.264 and ONVIF compatibility
Fixed premium thermal image sensor with an NETD of 50 mK
Three field of view variants: 45°, 25° or 17°
Additional image sensor module options
Recording on an internal MicroSD card (4GB as standard)
Integrated microphone and speaker
MxActivitySensor can also be used in total darkness
PoE thermal camera with a max. power consumption of 8 W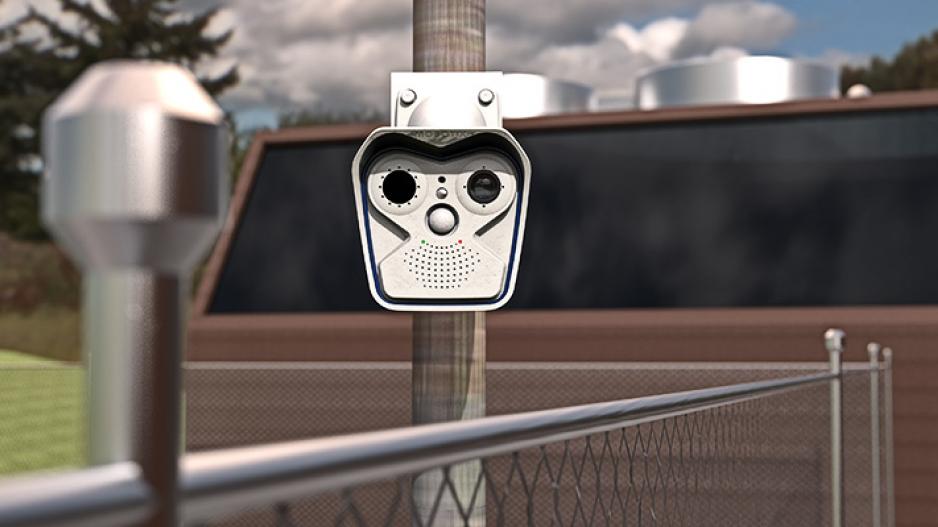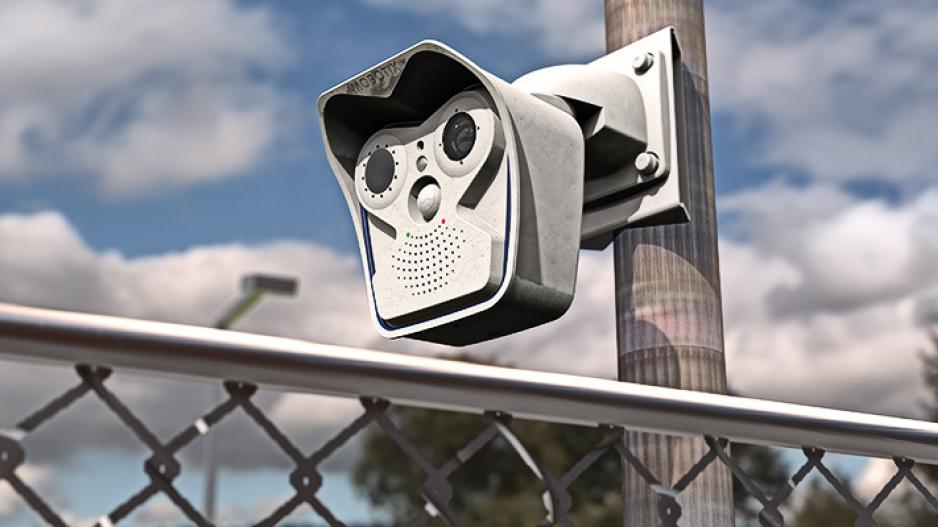 Variants
Weatherproof PoE Dual Thermographic Camera
The modular design of the M16 platform provides the ultimate flexibility. The M16 Thermal offers a fixed thermal image sensor and a special germanium lens with image angles of 45°, 25° or 17°. The camera can be upgraded at any time with a second image sensor module to positively identify people and objects at any time.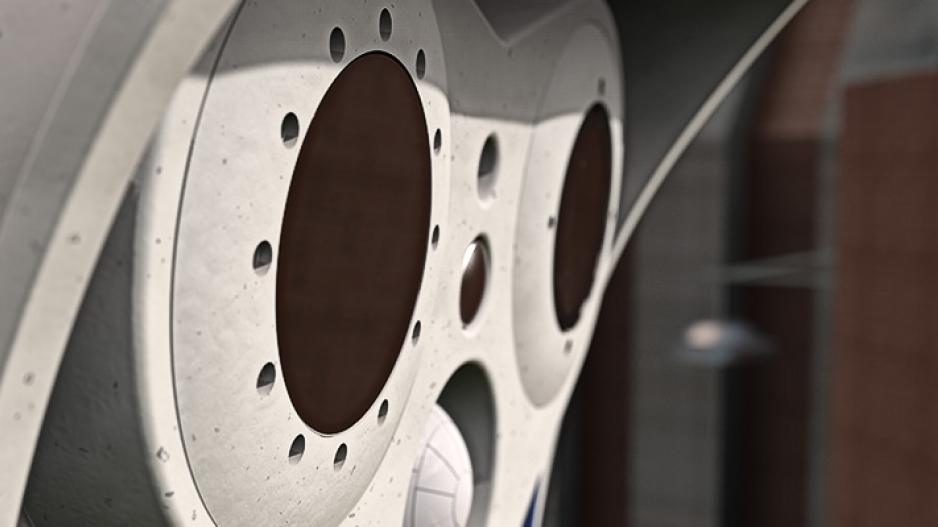 Cost-Effective
Perimeter Protection Without Additional Lighting
MOBOTIX has perfectly combined thermal technology and image sensor technology with the intelligent "on board" MxActivitySensor video sensor so that it can automatically detect objects and people, even in total darkness, at a distance of over 100 meters without additional lighting.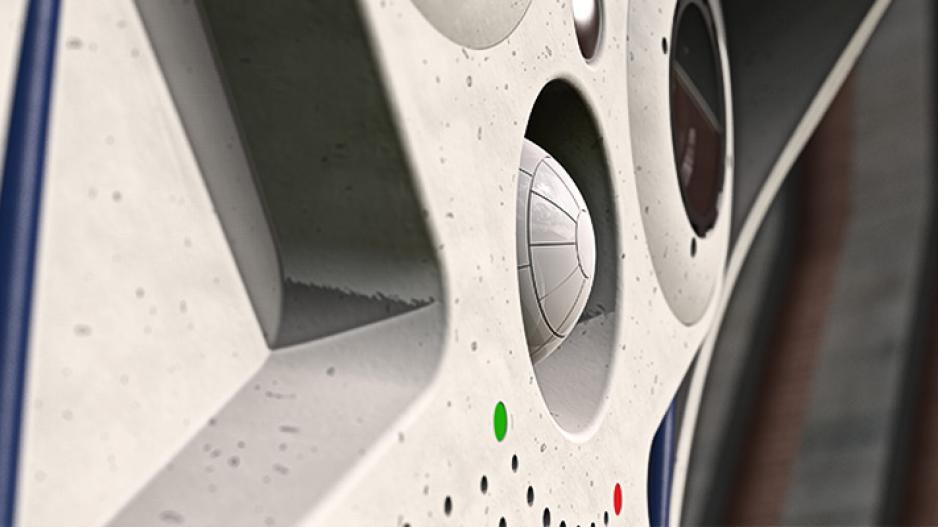 Thermographic Camera
Basic Information I
Thermal imaging technology is a contactless imaging procedure that makes it possible to see thermal radiation from an object or body otherwise invisible to the human eye (mid-wavelength infrared). Thermal radiation is electromagnetic radiation emitted by a body based on its temperature. It is caused by thermal motion within a body's molecules. This is the result of accelerated charges that emit radiation in accordance with the laws of electrodynamics.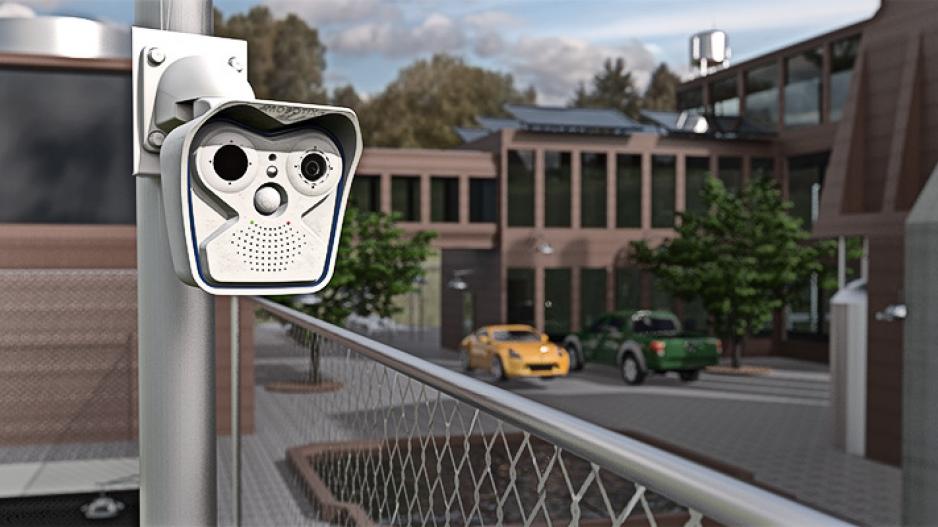 Thermographic Camera
Basic Information II
Thermal imaging technology captures and displays temperature distribution across surfaces and objects. Thermographic cameras usually display heat intensity information in artificial colors (blue = cooler, red = warmer). In terms of the number of pixels, the image resolution is considerably lower than that for cameras capturing the visible spectral range.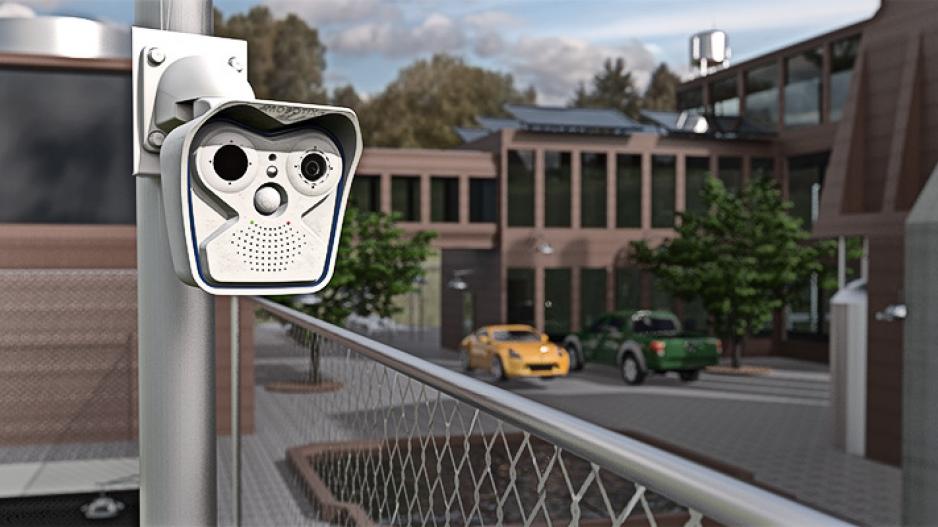 Thermal Overlay
Locate Hotspots More Quickly
This camera offers a special feature: It can locate the thermal image within the visual image by using a second image sensor module. In this way, so-called hotspots, such as fire sources, can be immediately identified in the visual image to prevent extensive damage.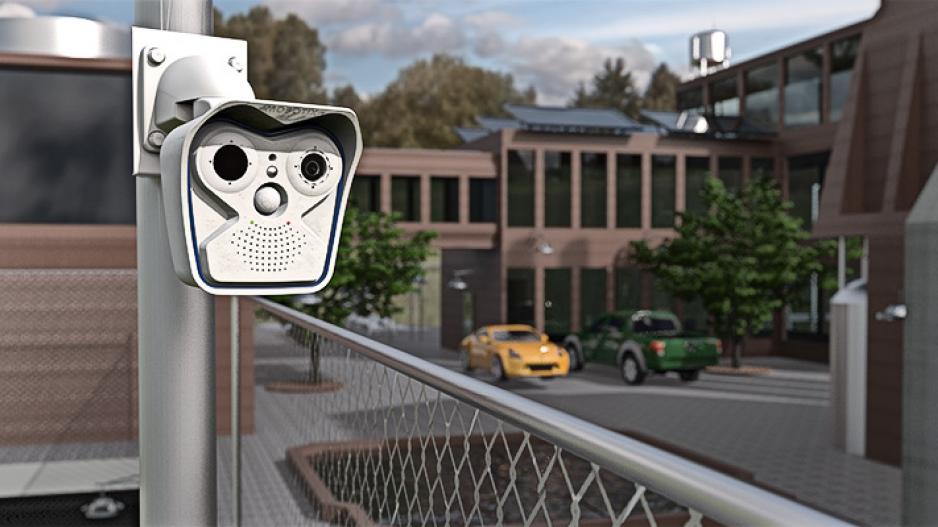 NETD Of 50 mK
Highly Sensitive MOBOTIX Thermal Sensor
The higher the quality of a thermographic camera, the more adept it will be at distinguishing even the most miniscule differences in temperature. The sensitivity of a thermal sensor is measured in millikelvin by the NETD, or Noise Equivalent Temperature Difference. With an NETD of 50 mK, MOBOTIX systems can visualize even the smallest temperature variations, starting at ones of 0.05 °C (0.09°F), in the range of -40 to +550°C (-40°F to 1022°F).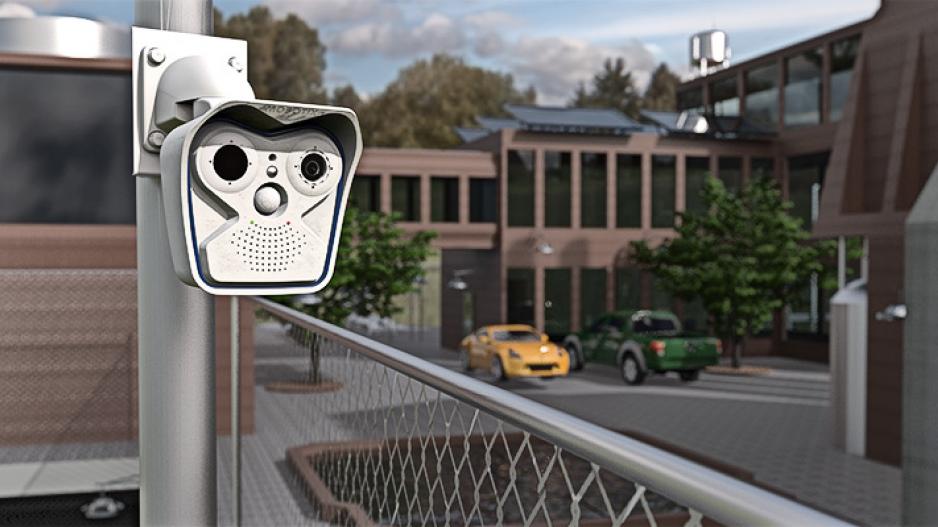 Awards
Security Product Award Expo 2017 For The M16 Thermal
We are extremely pleased to have received this award for our thermal camera at the Fire Security Expo 2017 in Warsaw, Poland, on 27 July 2017. This year, the event focused on the topic of building security; specifically, fire prevention. There were a total of 1,104 participants at this conference, who were able to exchange expertise on the topics of fire prevention, security and control.