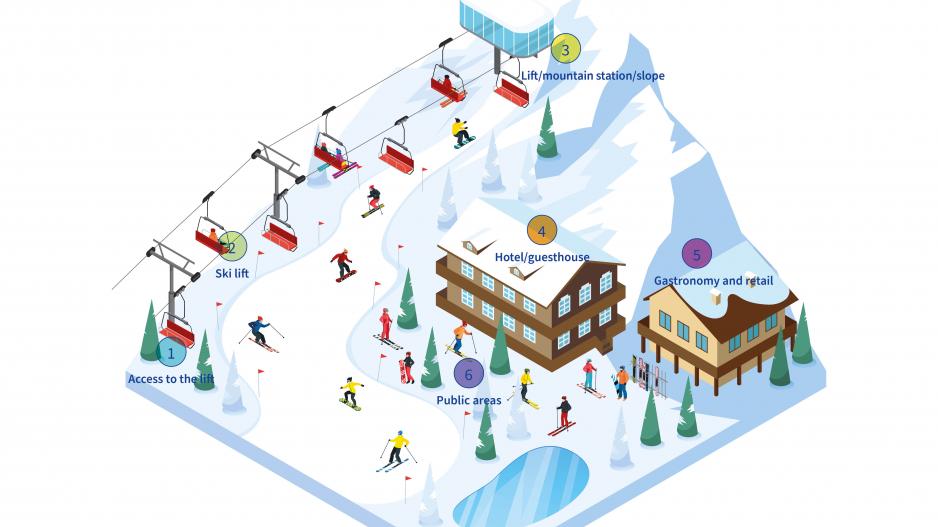 Six Key Areas in Ski Resorts
Where you can protect people and values and monitor
operations with MOBOTIX video technology:
Access to the Lift
Inside the Lift
Lift/Mountain Station/Slope
Hotels and Guesthouses
Gastronomy and Retail
Public areas and spaces
Counting people, detecting overcrowding or masks, facilitating social distancing - MOBOTIX video technology can provide valuable services for ski resorts during the pandemic.
Discover all areas of application of MOBOTIX video technology in ski resorts in our flyer:
MOBOTIX 7 Apps
Reliable solutions for your protection during a pandemic
Personen automatisch zählen und Überfüllung von Bereichen erkennen
Tragen eines Mund-Nasen-Schutzes erkennen
Unterstützung von Social Distancing
Kontaktlose Erkennung von temperaturauffälligen Personen
Talk to us. We will be happy to help you keep the ski season going in your region too.