Fire Protection & Batteries: New technology creates new challenges and opportunities
Lithium-ion batteries have increased in industry and private households, especially concerning renewable energy and e-mobility. The use and storage of battery technology are challenging for companies from production, logistics and recycling, especially in fire risk and extinguishing processes.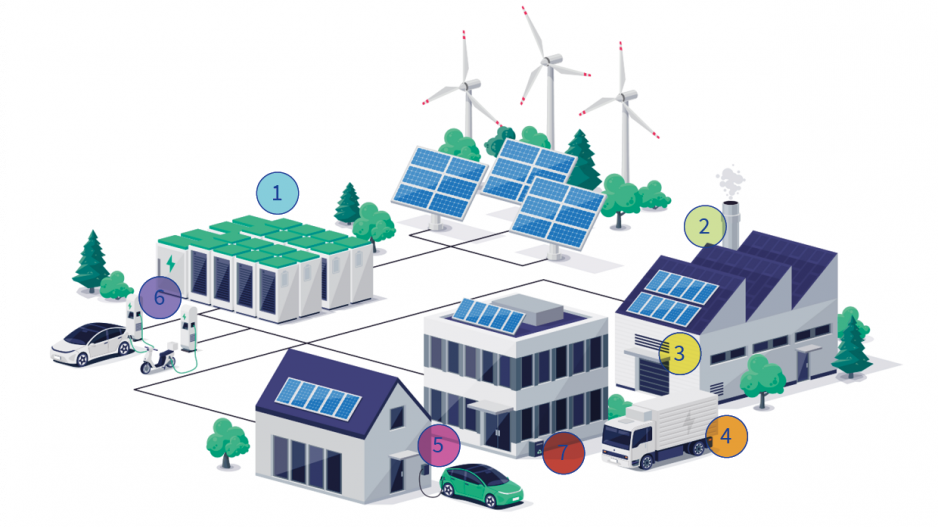 A Task for MOBOTIX Thermal Technology
Protection of numerous industries and application areas
MOBOTIX thermal cameras identify fire sources remotely by detecting critical temperature thresholds reliably and at an early stage. They often detect these thresholds before a fire occurs, even from distances of up to 60 meters. This means that the spread of the fire can be effectively fought or, in an ideal scenario, prevented altogether.
1 | Industry and Energy Generators (Energy Buffer)
In many industrial areas and energy generators, such as solar farms, wind farms, and wherever energy peaks are present, the accumulated capacity of grouped batteries is used as an energy buffer. These need reliable protection as enormous damage occurs in the event of a fire. Professional battery monitoring pays directly into ROI.
2 | Industry (Production)
If batteries are produced or assembled in the industry (e.g., e-vehicles), you want to detect anomalies as early as possible to isolate the batteries from the production process.
3 | Warehouses
Often thousands of battery cells are stored in warehouses. In an incident, this means several million euros in damages and liability. If the danger is recognized quickly, an automatic forklift forklift truck, for example, can remove defective batteries from the storage position and move them to explosion-proof areas.
4 | Logistics
When transporting batteries or e-vehicles (transfer), on trucks and trains, or car ferries, mobile variants of the MOBOTIX solution can monitor the entire transport process.
5 | Underground garages, parking garages and private garages
Here, security for wall boxes (typically 20-kW battery for residential buildings) plays an essential role. In some countries, the law requires an early warning system. In danger, the system can trigger an alarm, extinguish systems, or send messages.
6 | E-filling Stations
At e-fueling stations, improper handling can lead to incidents. In addition to securing charging operations using thermal technology, other optical video analysis applications can increase utilization and safety at e-fueling stations.
7 | Disposal and Recycling
Damaged lithium-ion batteries are a recurring fire risk in waste disposal and recycling – especially when batteries are disposed of improperly and unrecognized in unspecified waste.
Saving lives & assets with fast action
✔ Pre-detection of fire
✔ Locate and isolate damaged or burning batteries fast
✔ Alarm activation to inform and act
✔ SCADA systems integration
✔ 24/7 reliable battery monitoring
✔ Automate emergency measures
✔ Temperature data monitoring
✔ Emissivity per detection window (different surface)
Various risks in the lifecycle of batteries
High discharge
Overcharging and overheating
Incorrect/defective chargers
Damage (due to temperature fluctuations, transport, production errors, physical impact)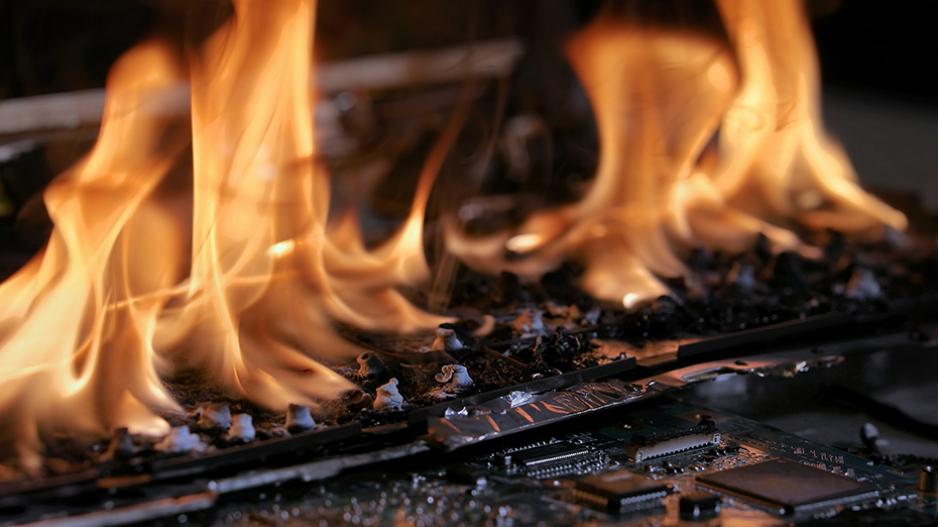 Special Scenario "Thermal Runaway"
A particular risk of battery fires is the "thermal runaway." A chain reaction takes less than 60 seconds from start to explosion. Rapid fire detection is essential. MOBOTIX solutions can be tailored to your on-site requirements. MOBOTIX battery monitoring systems can reliably save values and lives.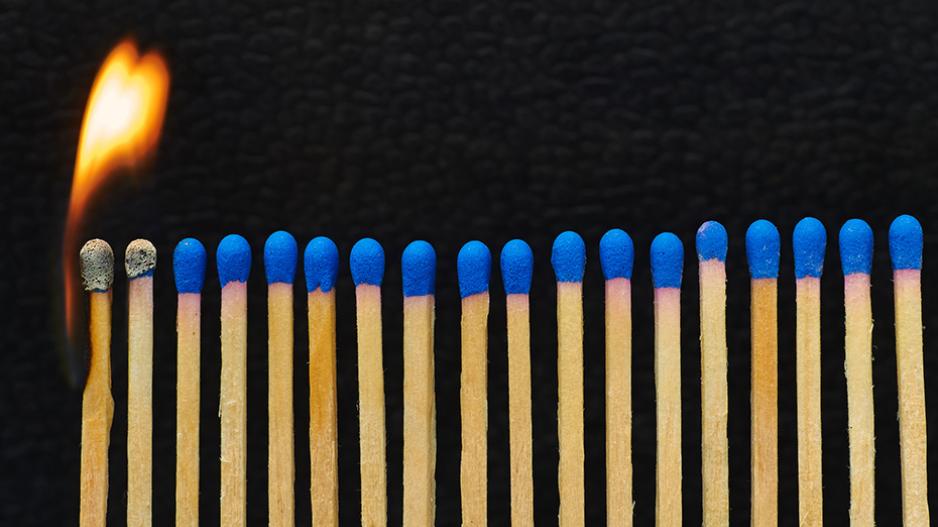 Referenzen aus der Praxis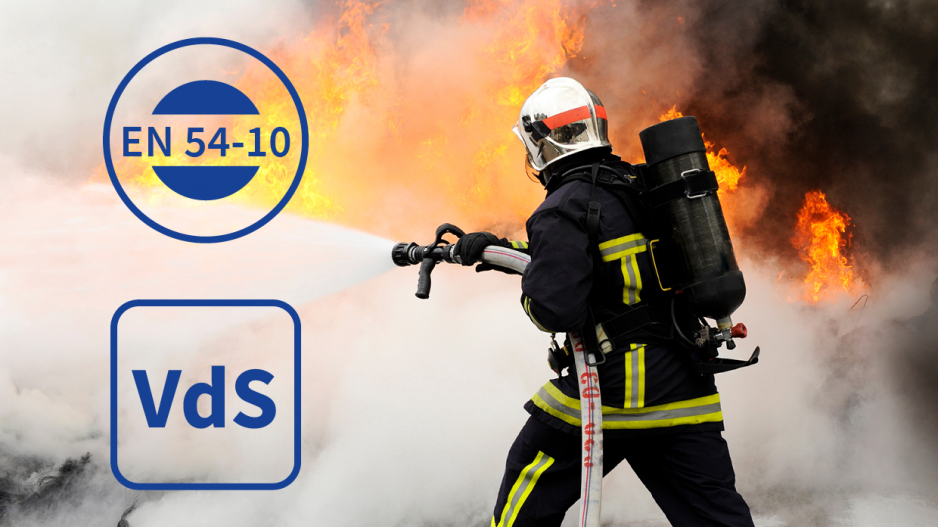 Certified MOBOTIX Early Fire Detection
Some MOBOTIX thermal cameras are officially certified as premium fire protection solutions.- e.g., by the European standard EN 54-10 (Declaration of Performance) for flame detectors or by Europe's largest institute for corporate security,VdS Schadenverhütung GmbH. The specified, intensive tests proved the suitability of the MOBOTIX systems.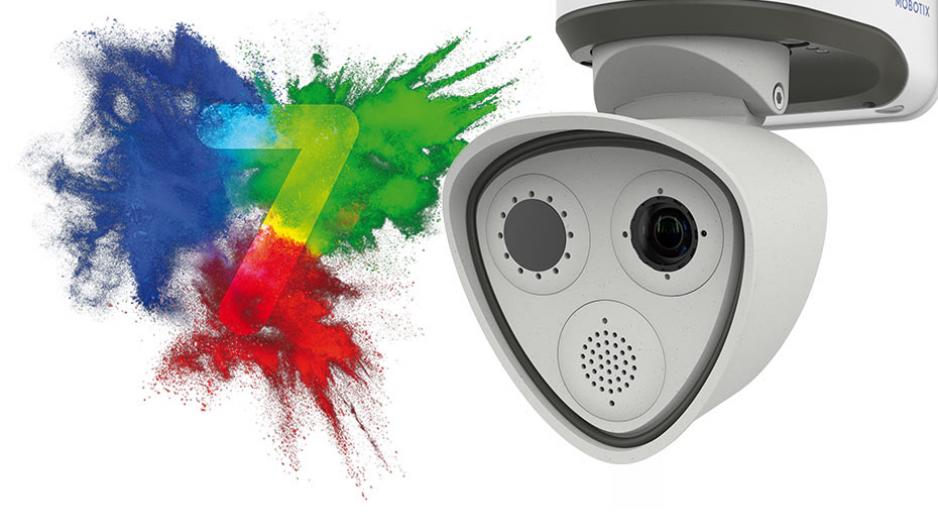 Sophisticated Modularity for Greater Flexibility
When you purchase a MOBOTIX video system, the choice of application is unlimited. The modular hardware components used in the cameras mean they can constantly be adapted to new requirements. Plus, you can change apps or add more traffic features without having to replace the camera. Not only is this more sustainable, it also saves money!
Video Tutorial
See a brief tutorial on how to set up the Thermal Radiometry event and the Thermal Delta Analysis event and associate event-based actions with these two events.
Curious? Contact us, we will be happy to help you!