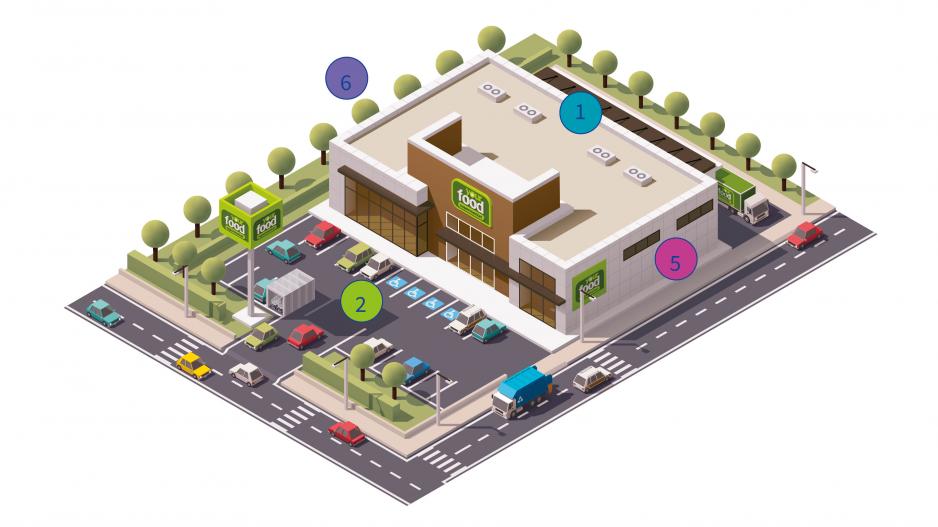 Enhance the Shopping Experience
MOBOTIX video technology can do much more than just protect against theft and prevent intruders:  
Protects against the loss of money and goods

Keeps buildings and people safe

Provides access control for sensitive areas

Checks hygiene regulations are being followed: Identifies the use of masks and adher- ence to social distancing

Optimizes sales and service operations
Six Key Areas in Supermarkets
As a retailer, it can help you enhance the shopping experience and improve operations, which in turn increases customer satisfaction and sales: 
Outdoor area
Customer entrance
Inside the store
Checkout area
Warehouse
Employee and supplier entrance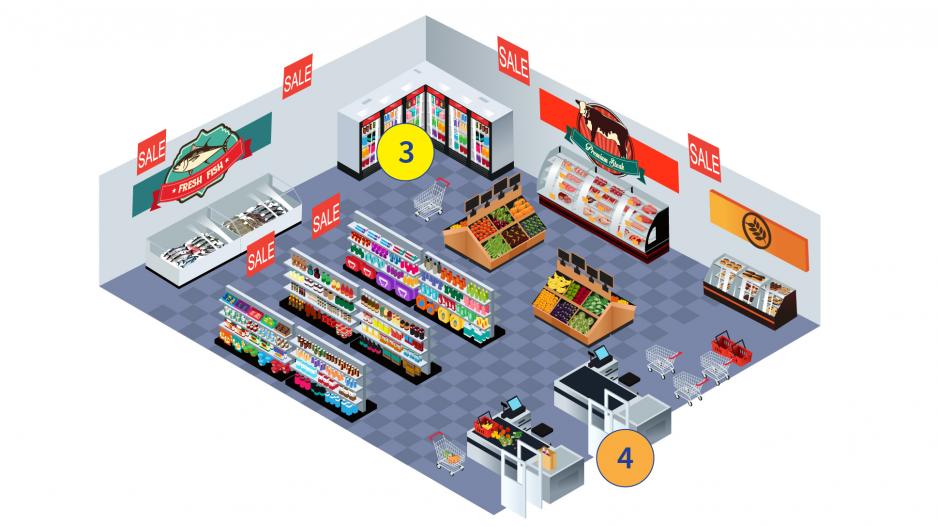 Discover all areas of application of MOBOTIX video technology in supermarkets in our brochure:
Back on Track - Special applications during the pandemic
Talk to us. We will be happy to help you to enhance the Shopping Experience.
MOBOTIX video technology in Retail
When looking at Retail, security such as shoplifting or internal theft comes to mind, apart from these applications MOBOTIX supports data-driven marketing, process efficiency, optimizing queues and service which can increase the daily sales and save on potential losses. MOBOTIX video technology is being used in the current pandemic's challenges we are all facing. The flexible, scalable video systems can be used for mask detection and social distancing with the integrated analytics available.