MOBOTIX HUB Desk Client is an easy-to-use application for the daily operation and overview of security systems. The optimized user interface provides intuitive and powerful functionality for managing a video security system, regardless of its size.
The MOBOTIX HUB Desk Client works extremely effectively. It supports hardware-accelerated video decoding. Thanks to external graphics cards (GPU), you can view and monitor up to five times as many high-resolution streams with a lower CPU load.
Use advanced tools such as the centralized "Search" function. This allows you to quickly and effectively search for movements, bookmarks, events, alarms, and ONVIF-compliant metadata, all in one place. When combined with the easy-to-navigate video timeline, you can quickly and accurately investigate incidents. Using the special export options, you can compile relevant video evidence for a complete overview of specific incidents.
The MOBOTIX HUB's open architecture enables a variety of security and system applications to be integrated, making search criteria such as border crossing, object in the field and license plate recognition (LPR) directly accessible from the "Search" tab. This saves time and money.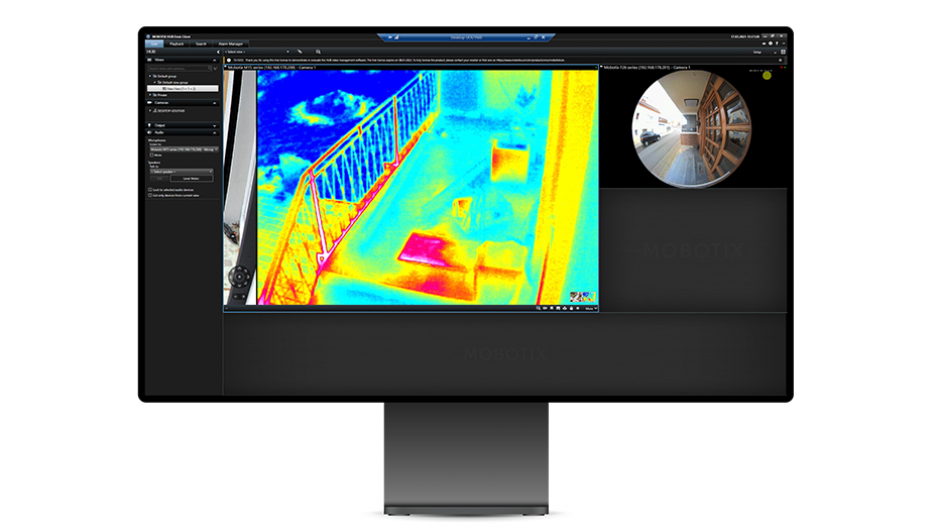 Work effectively with state-of-the-art technology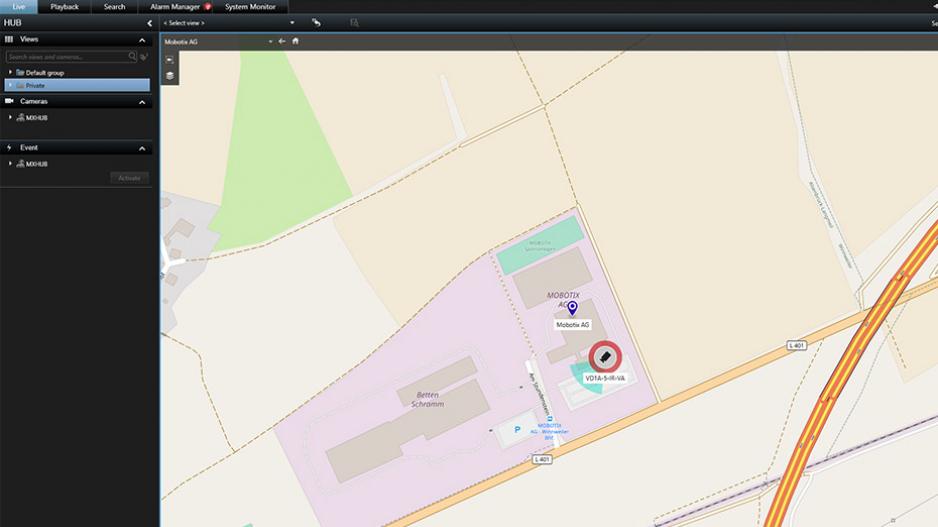 Optimal video performance
The Desk Client renders videos using hardware-accelerated decoding for exceptional display performance and video quality
Low overall operating costs
Transferring decoding from the software to the graphics processor greatly relieves the load on the CPU. This reduces the cost of the hardware.
Interactive Pro Map
Thanks to the comprehensive overview of camera locations and the entire surveillance installation, you can quickly identify problem areas. Via the Pro Map function, you can use GIS and CAD drawings, online map services such as Google and Bing, and OpenStreetMap.
Overlay buttons
Cameras, camera-integrated devices and other connected systems can be efficiently controlled directly from the camera view
Virtual joystick control
Easily control pan-tilt-zoom (PTZ) cameras via integrated windows
Advanced multi-screen operation
Work efficiently with lots of cameras across multiple screens
Seamless integration of extensions
Operators can access and manage all MOBOTIX HUB extensions directly from the Desk Client.
Respond to incidents effectively
Alarm Manager
The single-point alarm function provides a clear overview of alarms and enables immediate access to cameras to detect incidents
Bookmarks
Bookmark video sequences of particular interest. Add notes to share information easily and investigate incidents efficiently
Independent playback function
Replay events on a camera while watching live video from other cameras in the same view
Integrated support for the MOBOTIX HUB Video Wall
Operators can use the Video Wall (see MOBOTIX HUB add-ons) as a screen merge. This makes it easy and clear to share videos, alarms, plans and text information with other operators.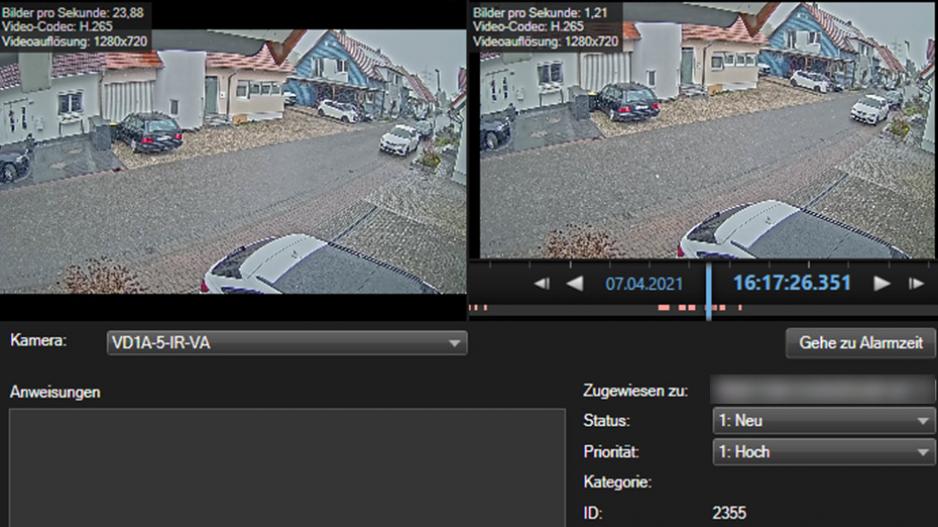 Manage video evidence easily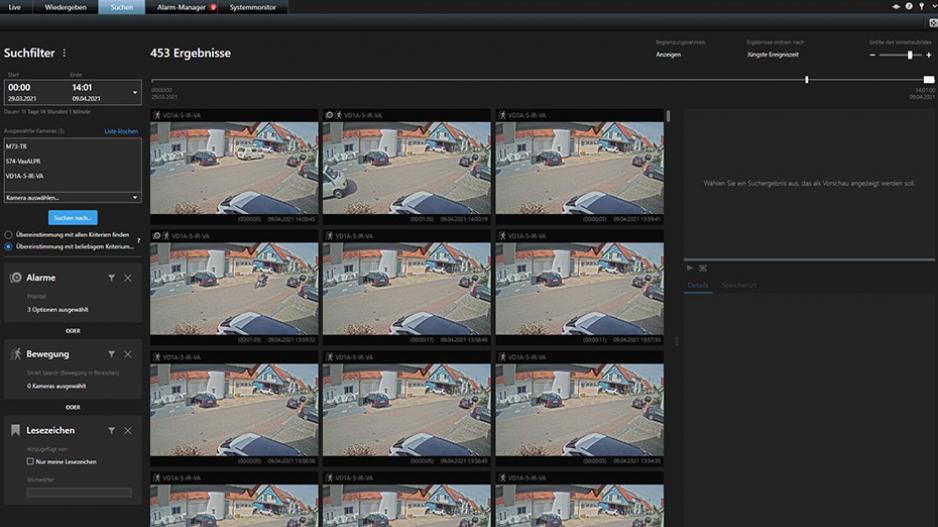 Video timeline
Easily assemble video evidence using the convenient navigation with timeline, playback and export functions
Advanced Smart Search
Uses motion metadata to quickly and accurately identify motion sequences in specific user-defined areas of the camera view
Preservation of evidence
Users can manually extend the storage time for video recordings. This is particularly suitable for installations where a large number of investigations are managed.
Storyboard function
Combine sequences of events from different cameras into a coherent sequence to explain the events simply, objectively and clearly
MOBOTIX HUB Desk Client – Player
Use the video player with its high level of password protection and digital signature to watch video evidence. This allows you prevent unauthorized access to exported videos.
Please click here to download the MOBOTIX HUB Desk Client free of charge