True to the original: Weatherproof and robust, the latest successor to our successful M1 through M12 dual camera models features interchangeable sensor modules as well as the latest MOBOTIX system technology. The result is a product completely unrivaled in terms of performance, functionality and design.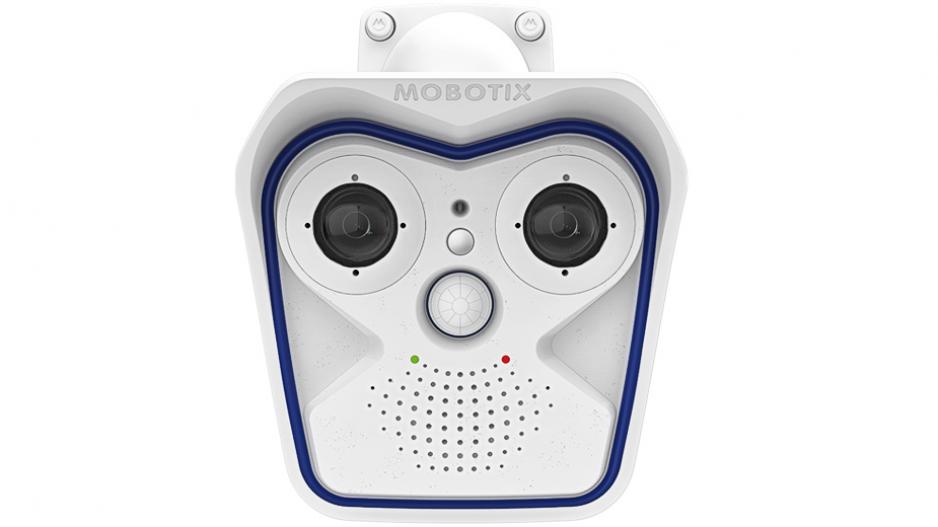 Mx6 system platform with H.264 and ONVIF compatibility
Recording on an internal MicroSD card (4 GB as standard)
Integrated microphone and speaker
Integrated shock detector und PIR sensor
Wall or ceiling mounting (mount included with purchase)
Can be easily installed on a pole with pole mount (accessory)
Suitable IR illuminator (PoE+) available as an option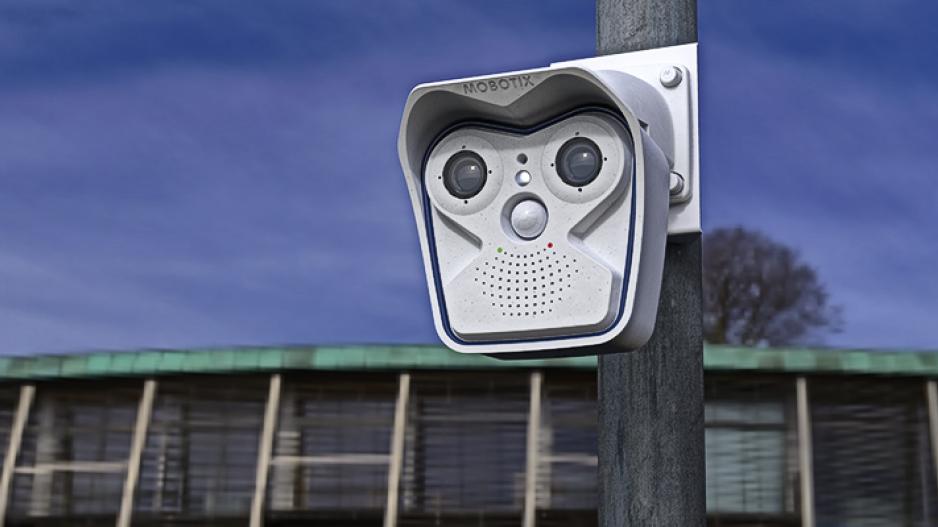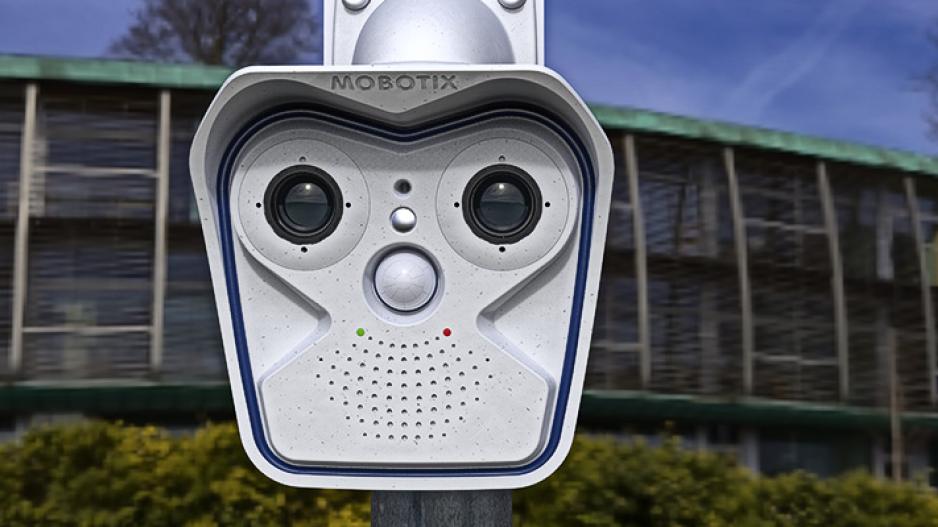 Variants
Housing, Front Element And One Or Two Sensor Modules
The housing with the VarioFlex mount and the front element are standard components of the M16 body. The sensor modules may be combined freely as desired (for example, day/night, telephoto/wide angle). The system's modular design makes it especially easy to carry out repairs (for example, replace one sensor module instead of the
entire camera).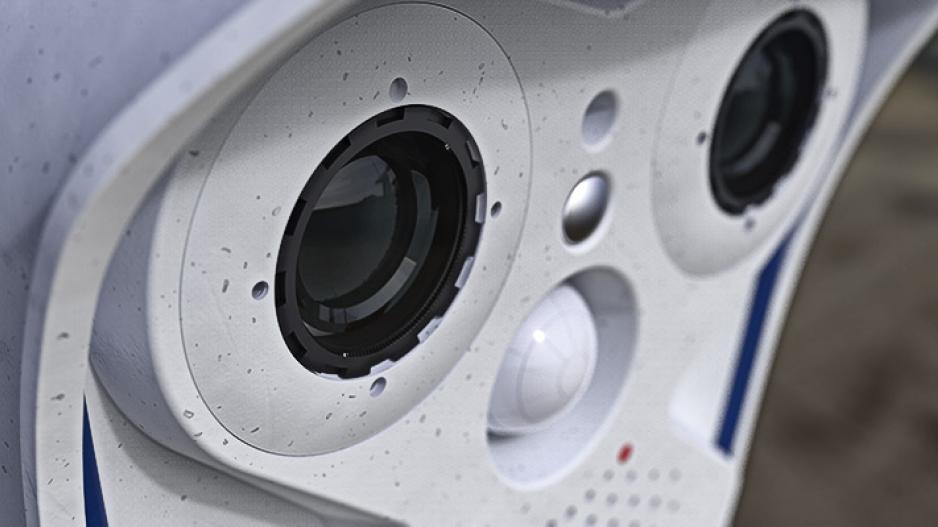 Sensor Modules
Image Sensor And Lens As Screw-In Module
A total of 28 different sensor modules are available for the M16. Eight focal lengths, from a super-telephoto lens to a hemispheric one, each available in day or night variants or night variants with LPF for special applications (for example, license plate recognition). Variants with a CS mount are also available so the customer's own special lens can also be used with the M16.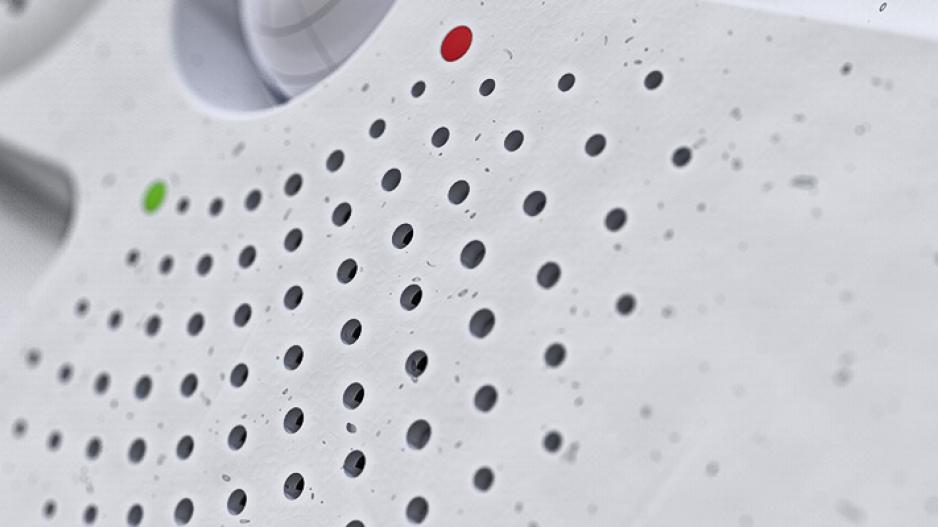 Low-Maintenance
Wind- And Weatherproof - Without Heating Or A Fan
The entire camera is weatherproof (IP66). Thanks to its low average power consumption of less than 7 watts and the total absence of mechanical moving parts, the M16 camera has a very broad operating temperature range of -40°C to 60°C (-40°F to 140°F). This means power can be conveniently supplied via the network cabling using standard PoE products according to PoE standard IEEE 802.3af.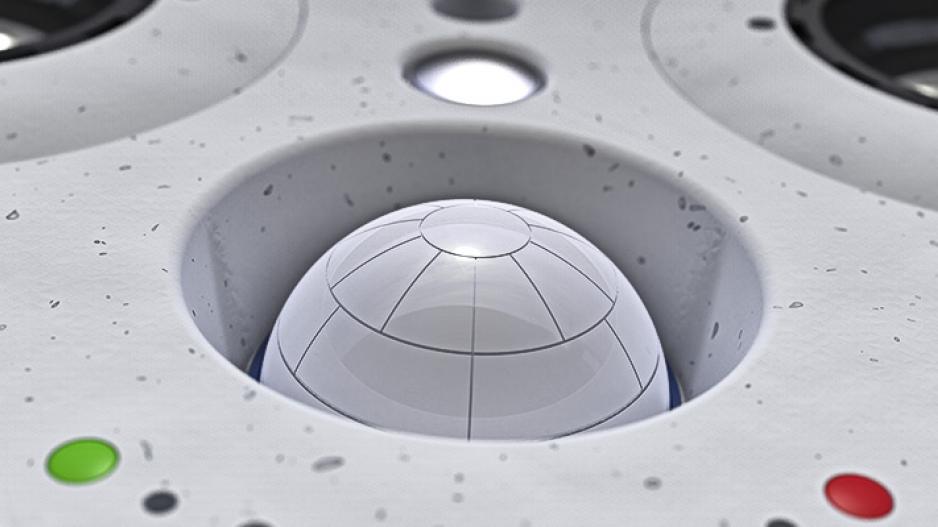 Day And Night
Ready To Use Around The Clock
Two sensor modules (day and night) are used when the M16 is configured for daytime and nighttime use. Depending on the system, this delivers very good image quality, even in low-light conditions, since an IR-sensitive B&W sensor is used instead of the usual color sensor with electronic color fade-out. The sensor modules are positioned directly next to one another in the M16 so that the day lens always covers the same area as the night lens.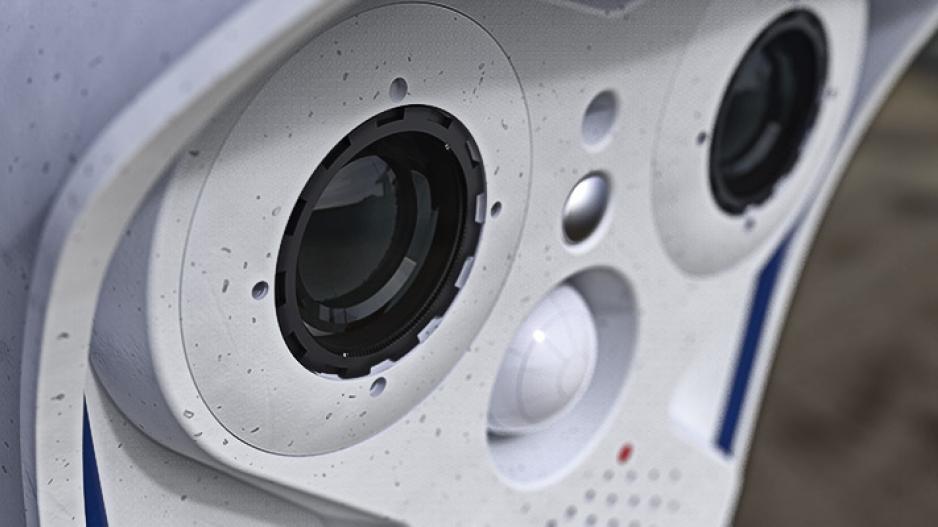 Product Design
Caution: MOBOTIX In Use!
It's clear at first glance that the M16 is an authentic MOBOTIX camera, just like its predecessors. And it's this striking design, which has stood for leading video technology and image quality for many years, that stands out when a security camera needs to be recognizable as such: Criminals, too, have developed an eye for spotting a MOBOTIX camera and tend to shy away when they see one.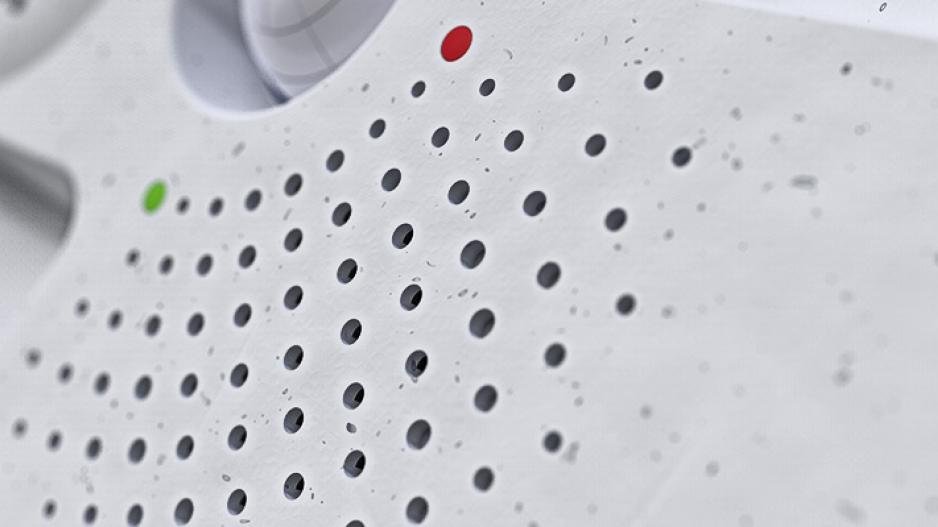 Awards
M16 Wins Golden PROTECTOR Award
The M16 won the golden PROTECTOR award in the "Video surveillance" category at the 2017 SecurityExpo in Munich, Germany. The camera won out over 31 other renowned security solutions competing in this category. The MOBOTIX outdoor camera won the most votes from readers of the PROTECTOR & WIK trade journal and users of the sicherheit.info online portal.