Thermal Cameras
Fascinating, Effective, Affordable: High-Caliber Thermal Imaging Technology In A Modular Dual Camera System.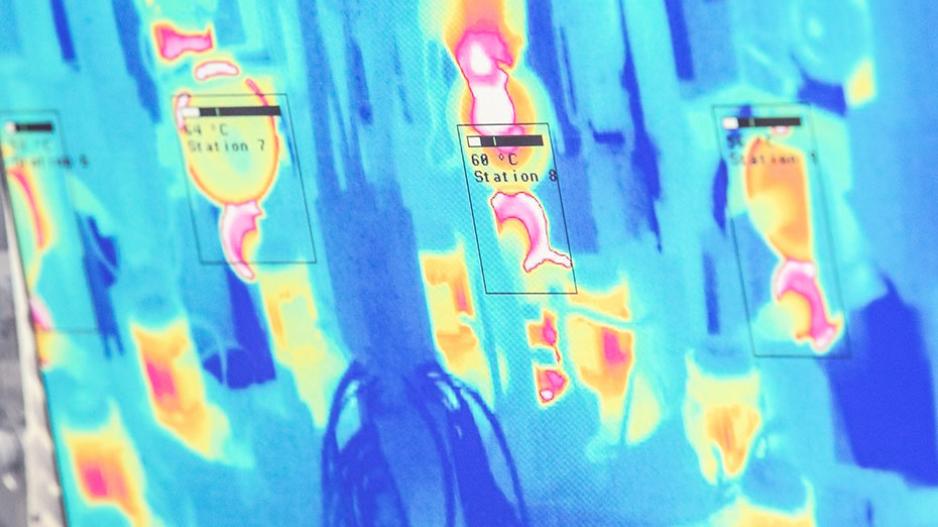 Complement your perimeter protection and fire prevention solutions with far superior technology. These weatherproof MOBOTIX thermal cameras detect and register objects and people using a thermal signature, even in total darkness at a distance of over 100 meters. And importantly, thermal cameras safeguard privacy.

The thermal cameras are based on the modular M16 and S16 series and can be complemented by a high-resolution image sensor module, if desired. Along with the compact design and the flexible installation options, these thermal cameras also take on the intelligent MOBOTIX video functions. Objects are detected through the MxActivitySensor with almost perfect accuracy. MOBOTIX thermal cameras can send messages automatically as long as the temperature in the defined exposure window deviates from the standard range. They are also extremely effective in detecting life-threatening heat sources early on.
Hot Video - MOBOTIX Thermal Camera Detects Fire in Waste Disposal Facility
See how quickly our MOBOTIX M-Series thermal camera (TR079 variant with thermal radiometry technology and 45° horizontal image opening angle) reacts in a waste disposal system. Within 8 seconds of detecting a source of fire, it automatically triggers an alarm at 81 degrees Celsius. This goes directly to the control station. The operators are alerted in parallel via push notifications. A horn loudspeaker connected to the camera also sounds a siren that warns all persons in the immediate vicinity.
Multifunctional All-Round Solution
Ultra-Flexible Installation Solution