Detect fires before flames occur!
MOBOTIX thermal cameras detect fire sources reliably and early. With thermal radiometry technology, this is often achieved even before flames occur and at a distance of up to 60 meters — including outdoors. MOBOTIX is the first video system manufacturer to be triple certified — with VdS, CNPP and EN 54-10. When it comes to protecting people, facilities and goods, you can count on the highest quality!
Intervention Where Traditional Systems Falter
MOBOTIX Thermal TR technology is surprisingly quick and cost-effective to install. The process is considerably simpler than fitting a linear heat detector and it can also be done outdoors. What's more, the system can react more quickly. Heat is detected before it even reaches the ceiling. Unlike aspirating smoke detectors, MOBOTIX thermal technology is not dependent on smoke development.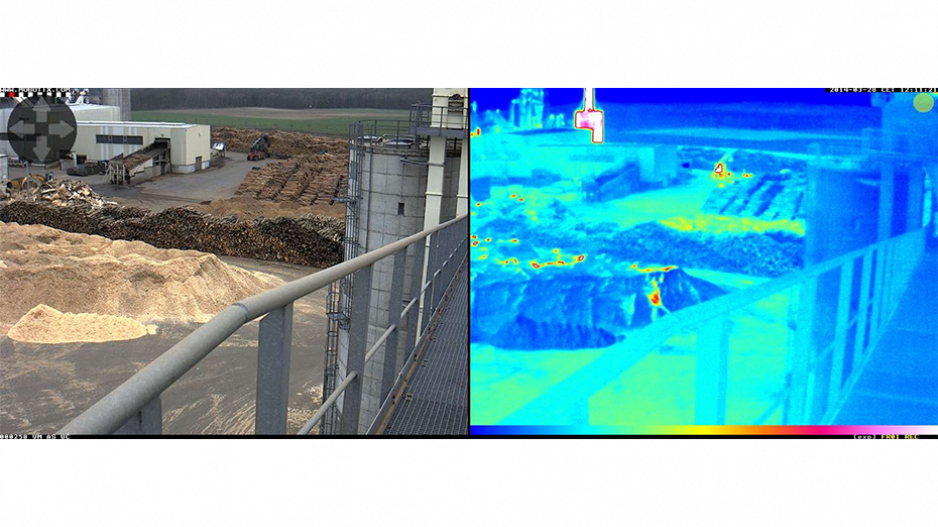 MOBOTIX thermal technology is the ideal solution for:
Large, cluttered open spaces
Large rooms (e.g. halls, high ceilings)
Accumulated material and bulk goods (e.g. garbage/waste management or grain/food processing)
Warehouses with chemicals, wood or paper
Areas that are difficult to access
Triple-Certified MOBOTIX Fire Protection
Protects People and Goods — Can Be Integrated into Fire Detection Systems — Meets Construction and Insurance Requirements