Slaughterhouses and butchers make headlines repeatedly for health and regulation infringement. Safe production processes, human health and animal welfare are sensitive topics. A MOBOTIX security system is an excellent way to document compliance,  health and safety standards and improve reputation and public perception.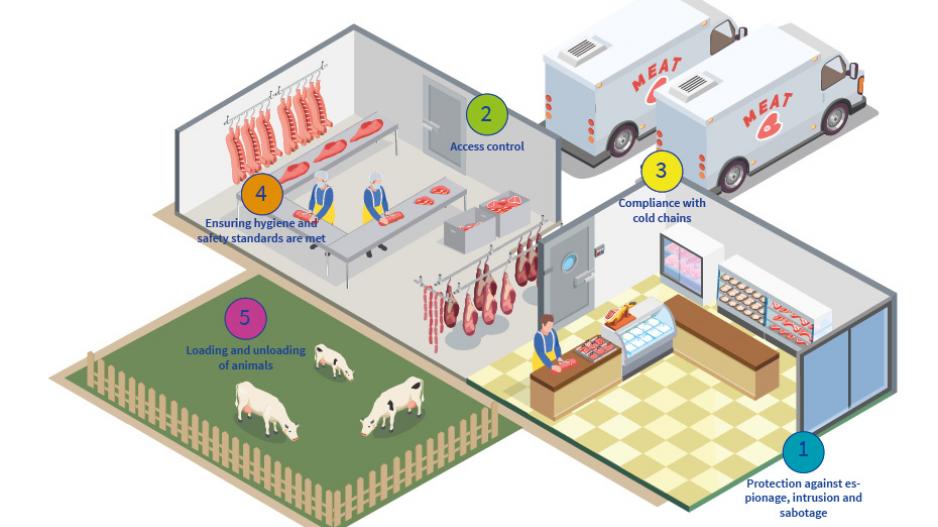 Five Key Areas Where MOBOTIX Can Increase Safety and Support Processes
Protection against espionage, intrusion and sabotage
Access control for staff and suppliers
Compliance with cold chains
Ensuring hygiene and safety standards 
Documentation of the loading and unloading of animals
Find out all details about the use of MOBOTIX Video Technology for butchers and slaughterhouses in our flyer:
Talk to us. We will be happy to help you ensure that your meat production processes run smoothly.