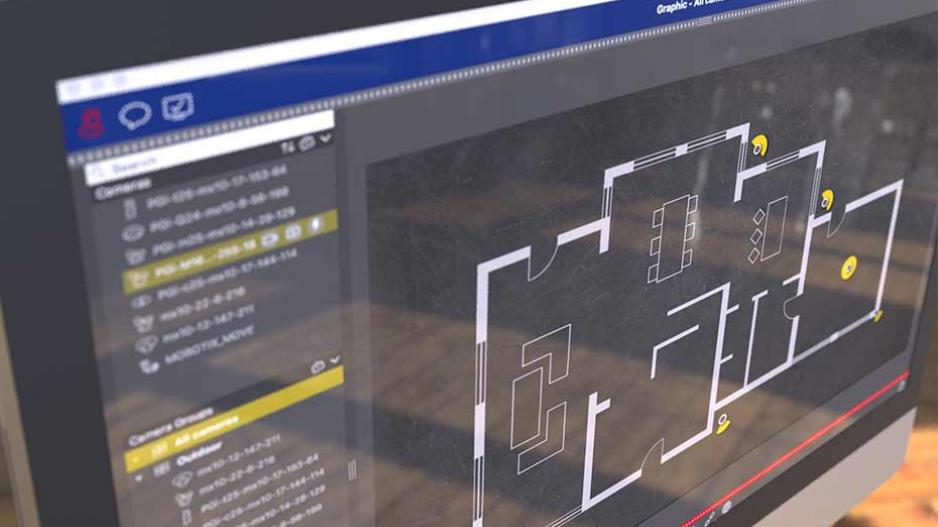 MxManagementCenter (MxMC) is the powerful, intuitive MOBOTIX video management system for Windows and macOS that meets the ONVIF S industry standard. Although the standard equipment becomes more and more extensive from version to version, the already top equipped (basic) version of MxMC is completely free of charge. In MxMC, MOBOTIX IoT and MOVE cameras can be integrated free of charge and external ONVIF-S cameras or MOBOTIX cameras with activated H.264 video codec can be integrated for attractive one-time license fees.
Main functions of MxMC:
Camera management with graphically oriented program operation
Convenient, free camera and camera group configuration
Live Video Surveillance
Alarm handling (including Public Holidays)
Research, analysis and reproduction of records
Data export
Integration and operation of door stations
Integration of MOBOTIX NAS and MxThinClient
Activation of App Licenses for MOBOTIX 7 Cameras
Optional additional licenses: Universal Smart Data interface (e.g. POS integration, CarReader license plate recognition), Advanced Service, integration of H.264 cameras
Security functions incl. user rights and health check
Extensive online help
Features of the currently available version MxMC 2.2.2:
Integration of the MOBOTIX 7 platform and the M73 incl. 4K image display
License Management for all MOBOTIX Certified Apps of an M73
Export of fisheye video sequences with subsequent image rectification (Post Dewarp export with Normal or Panorama view)
For MOBOTIX MOVE and external ONVIF-S cameras: NAS playback with fast forward and backward motion
Direct SD/USB/SSD Media Access: Reads out only the internal storage media of MOBOTIX IoT cameras (without camera mounting) on the computer on which MxMC 2.2 is installed (admin rights required) - ideal for mobile cameras used without network connection (e.g. bus, construction site)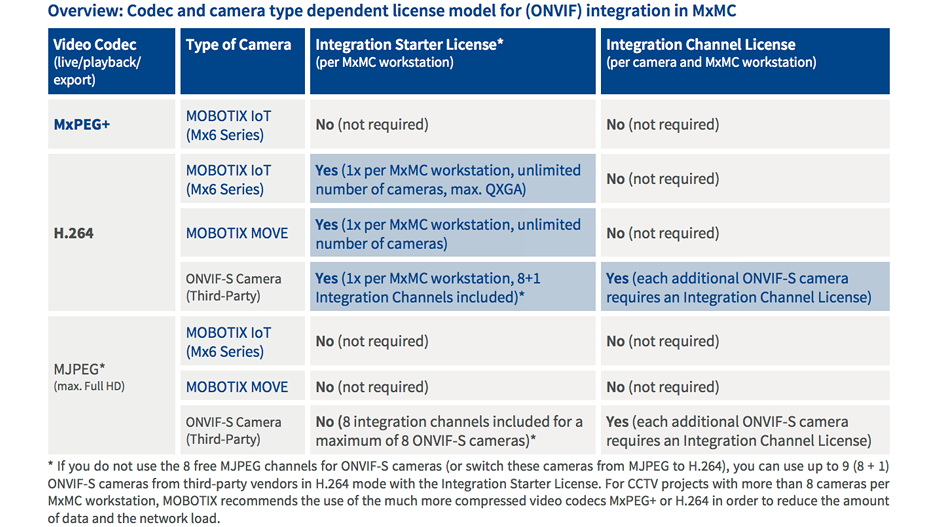 MxMC Licenses (optional)
License-free Integration Possibilities
Even if MxMC is only used in its free available basic version, all different camera types can already be integrated license-free as follows:
Any number of MOBOTIX IoT cameras (x1x / x2x) with MxPEG+ or MJPEG video codec (MxPEG+ recommended!)
Any number of MOBOTIX MOVE cameras with MJPEG video codec
Up to eight third-party ONVIF-S cameras with MJPEG video codec
Any number of MOBOTIX NAS devices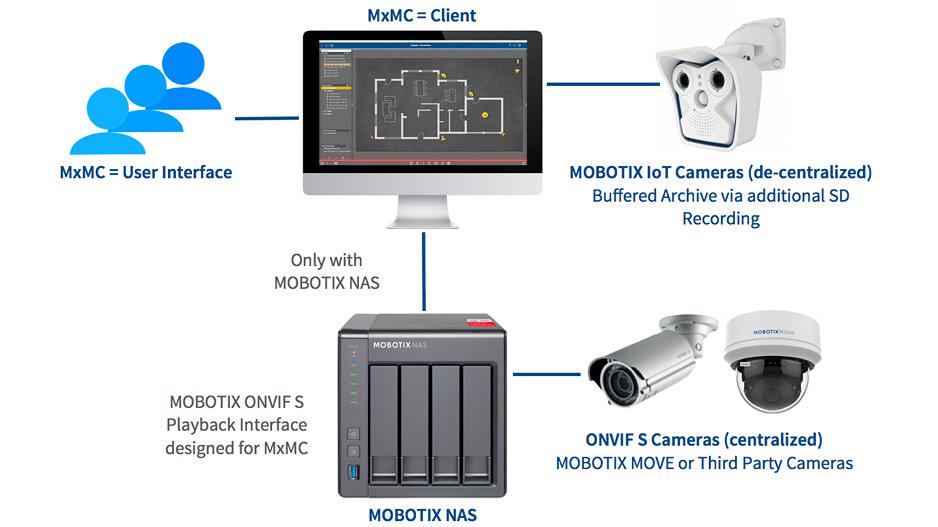 MxMC Licenses (optional)
Integration Starter License
The Integration Starter license is required only once per MxMC workstation. Any number of MOBOTIX MOVE and MOBOTIX IoT cameras can be integrated in H.264 mode. And up to nine third-party ONVIF-S cameras. The H.264 flat rate for MOBOTIX cameras automatically acquired with the Integration Starter license is an important product advantage of the MOBOTIX MOVE cameras compared to all ONVIF-S cameras of our competitors.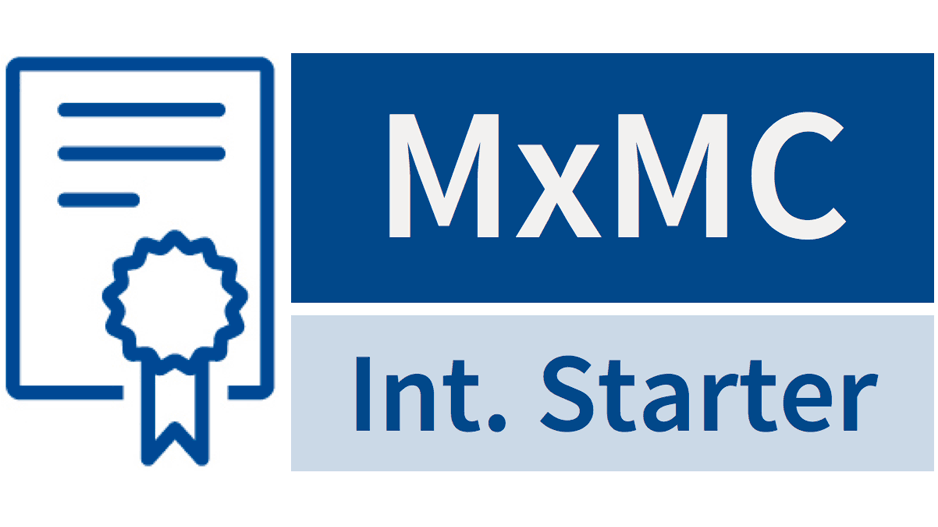 MxMC Licenses (optional)
Integration Channel License
The Integration Channel license is required once for each additional ONVIF-S third-party camera connected to a MxMC workstation with H.264 video codec. For MOBOTIX MOVE or IoT cameras, these Integration Channel licenses are not required! The integration licenses are valid per MxMC workstation, regardless of how many users are set up there. There is also no time limit or expiration date of the licenses.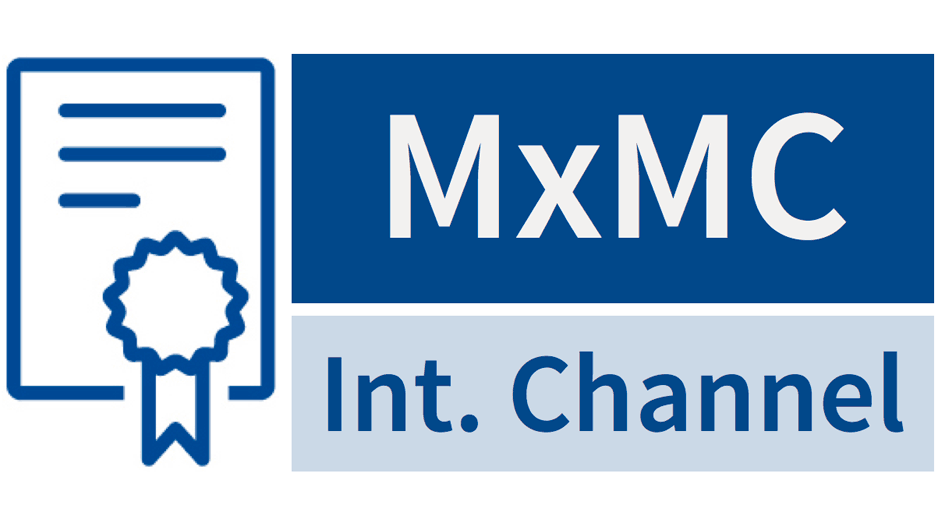 MxMC Licenses (optional)
Advanced Config License
The big advantage of the MxMC built-in configuration solution is that you no longer need to call every single camera in the browser if you want to review and change settings. With MxMC it is even possible to adjust the configuration of up to 80 cameras in one group at the same time, which in turn means enormous time and cost advantages. With the Advanced Config License, you can check and change significantly more camera and system settings via MxMC than with the basic configuration available free of charge.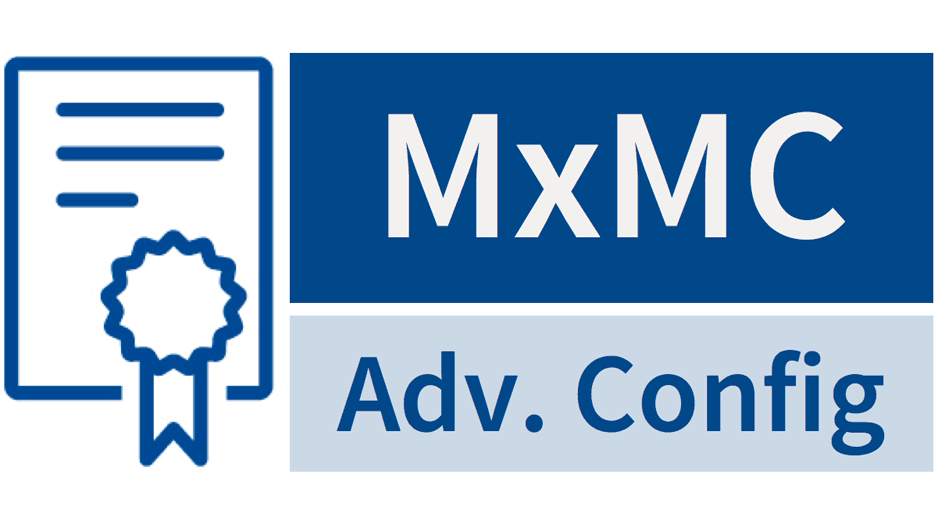 MxMC Licenses (optional)
Advanced Service Licenses
The 1, 2 or 5-year Advanced Service Licenses are an attractive mission-critical application service that goes far beyond the actual MxMC application. In order to minimize downtimes, users with an Advanced Service License for acute problems in the entire MOBOTIX video system can, in addition to the usual service provided by the MOBOTIX partner, also contact MOBOTIX as a manufacturer for problem solving in particularly difficult cases.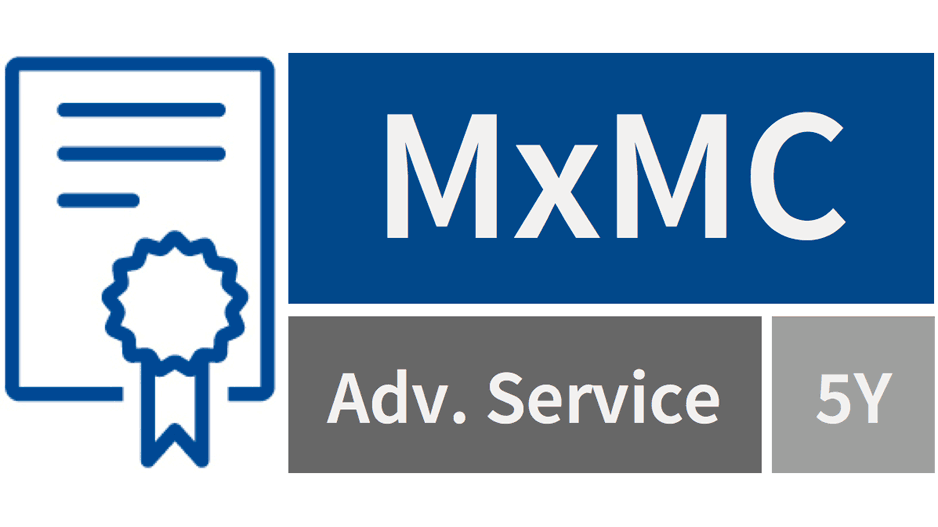 MxMC Licenses (optional)
POS Single Cash Point License
Vectron is a renowned provider of point of sale (POS) systems in the bakery and hospitality industry, and has implemented a common point of sale solution with smart IP cameras from MOBOTIX and the MxManagementCenter. Owners of a Vectron POS system can use the convenient MOBOTIX solution with just a single MOBOTIX camera, the free MxMC, a POS Single Cash Point License and the corresponding Vectron POS License. More information: https://www.mobotix.com/en/solutions/retail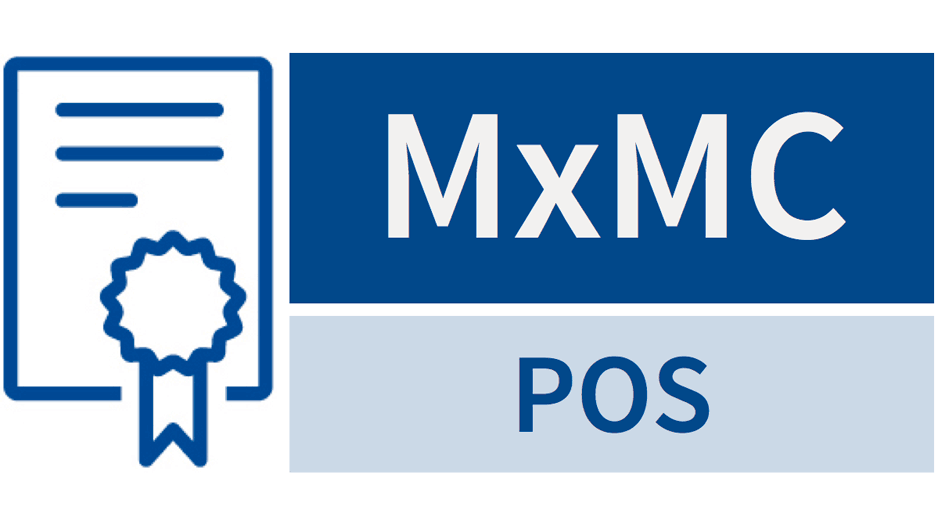 MxMC Licenses (optional)
Smart Data License
With this license, we also offer other manufacturers besides Vectron the possibility to integrate a MOBOTIX POS solution into their own cash register system (e.g., HUTH). But also the integration of any other data sources is possible (for example, license plate recognition). Stored external data can be searched for multiple criteria in MxMC and the results compared with the simultaneously captured camera recordings. Contact for inquiries about our smart data solutions: strategicalliances@mobotix.com