Reasons for an investment in MOBOTIX
MOBOTIX is an independent, German quality provider
Our core products are developed and manufactured in Germany. The complete value chain from hardware and software development, procurement, production, quality management to sales is in our hands.
The MOBOTIX DNA: Our unique technology
Decentralized architecture, integrated intelligence, excellent image quality, modular design as well as quality and reliability are in this combination performance characteristics of our unique technology and set us apart from our competitors.
Security for hardware and software is the declared goal of MOBOTIX
As a manufacturer of video security systems, our mission is to protect people and assets by intelligent, cyber secure video technologies. This is what our Cactus Concept stands for, which enables comprehensive protection of integrated video security systems.
MOBOTIX follows a clear 5-year plan
The core drivers of our 5-year plan are the new camera platform with high-performance processors, the monetization of our software applications via the plug-in concept developed by us, the expansion of our complementary MX MOVE product line, the contract development for our technology partners including our majority shareholder, recurring revenues through Professional Services as well as possible acquisitions in the area of video management software and software applications for image analysis based on artifical intelligence, deep learning and algorithms plug-ins that will ensure sales and EBIT growth.
MOBOTIX shows global presence
Our camera systems are in use all over the world. Local sales companies and employees ensure the support of our partners. In doing so, we move even closer to the needs of our end customers.
MOBOTIX is a leading manufacturer of premium-quality, intelligent IP video systems and sets standards for innovative camera technologies and decentralized security solutions with the highest level of cybersecurity. MOBOTIX was founded in 1999 and is based in Langmeil, Germany. MOBOTIX has an in-house research and development department, an in-house production facility in Germany and operates distribution companies in New York, Dubai, Sydney, Paris and Madrid. Customers worldwide trust in the durability and reliability of MOBOTIX hardware and software. The flexibility, built-in intelligence and unparalleled data security of the company's solutions are appreciated in many industries. MOBOTIX products and solutions help customers in industries such as industrial manufacturing, retail, logistics and healthcare. With strong and international technology partnerships, the company will continue to expand its universal platform and develop new applications in the future.
Trade Data
| | |
| --- | --- |
| IPO | Oct 10, 2007 |
| Authorized Capital (EUR) | 13,271,442* |
| Authorized Capital (Stock) | 13,271,442* |
| Designated Sponsor | ICF Bank AG |
| Stock Exchange Code | MBQ |
on the basis of the share split in the ratio 1 : 3
Information on the Company
| | |
| --- | --- |
| Founded in | 1999 |
| Principal Office | Winnweiler-Langmeil, Germany |
| Accounting | HGB (until September 30, 2013 IFRS) |
Financial Calendar
Upcoming Events
| | |
| --- | --- |
| 30 January 2020 | Annual General Meeting 2018/19, Langmeil |
| March 2020 | Roadshows (tbd) |
| April 2020 | Solventis Aktienforum Frankfurt (Solventis Share Forum Frankfurt) |
| April 28/29, 2020 | 29. MKK – Münchner Kapitalmarkt Konferenz |
| Mai 2020 | Equity Forum Spring Conference Frankfurt |
| June 2020 | Roadshows (tbd) |
| June 2020 | Release Half-Year Report 2019/20 |
| August 20, 2020 | 5. Hamburger Investorentag - HIT |
Past Events
| | |
| --- | --- |
| 30. December 2019 | Release Annual Report 2018/19 |
| 26. November 2019 | German Equity Forum, Frankfurt |
| 28 to 30 October 2019 | Global Partner Conference, Mainz |
| 26. September 2019 | Investor Roadshow, Hamburg |
| 19 June 2019 | Release Half-Year Report 2018/19 |
| 13 to 15 May 2019 | Equity Forum German Spring Conference, Frankfurt |
| 27 March 2019 | Kalliwoda Capital Evening, Frankfurt |
| 26 March 2019 | Investor Roadshow, Amsterdam |
| 11 March 2019 | Investor Roadshow, Cologne/Düsseldorf |
| 25 February 2019 | Investor Roadshow, Luxembourg |
| 21 February 2019 | Family Capital Office Day, Wien |
| 24 January 2019 | Annual General Meeting 2017/18, Langmeil |
Financial Calendar
Upcoming Events
| | |
| --- | --- |
| | Virtual Annual General Stockholders' Meeting 2020/21 |
| | Quarterly Report Q1 2021/22 |
| | Analyst-Roundtable |
| | Quarterly Report Q2 2021/22 |
| | Analyst-Roundtable |
| - | Equity Forum Spring Conference |
| - | Capital Markets Day |
| | Quarterly Report Q3 2021/22 |
| | Analyst-Roundtable |
| | Hamburger Investorentag |
| | Zürich Capital Markets Conference |
| | Report Fiscal Year 2021/22 |
| - | German Equity Forum |
| | |
| --- | --- |
| | Virtual Round Table IV |
| | MKK - Münchner Kapitalmarkt Konferenz |
| | Deutsches Eigenkapitalforum 2021 |
| | Equity Forum |
| | Hamburger Investorentag - HIT |
Contact
Klaus Kiener
Chief Financial Officer
Phone
 +49 6302 9816 3003
klaus.kiener@mobotix.com
Get in contact now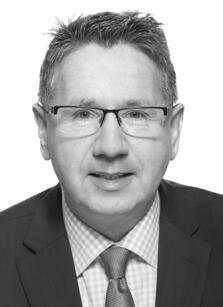 Rüdiger Rentsch
Manager Investor Relations
Phone
 +49 6302 9816-3203
ruediger.rentsch@mobotix.com
Get in contact now