The coronavirus pandemic is presenting companies in the retail sector with unique challenges. Customers are only allowed to enter stores if they are wearing a facemask, and there is a strict limit on the maximum number of customers allowed in store at any given time. Hygiene and social distancing are key areas that used to be monitored by staff themselves.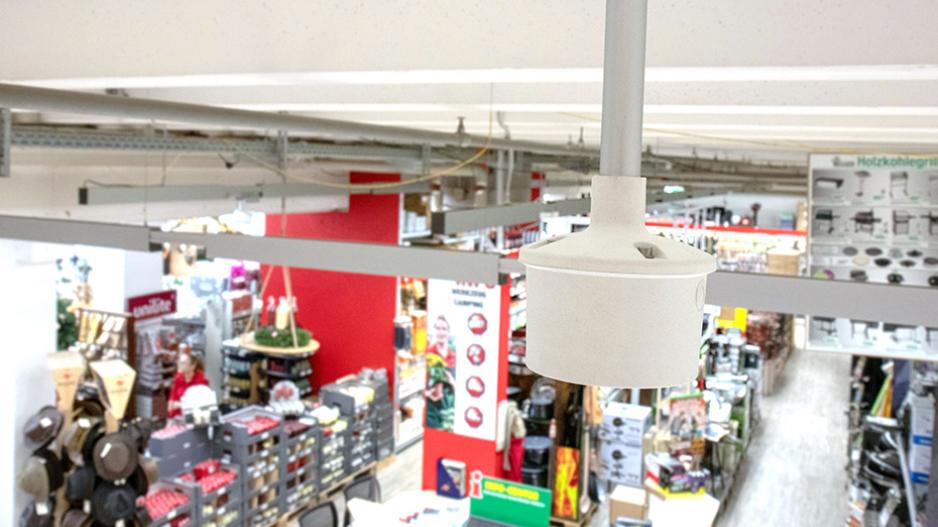 Counting customers automatically — Detecting masks — Conserving resources
More than 180 MOBOTIX cameras are already in use in hagebaumarkt stores. Video technology is used in every store to count people automatically. The free analysis software MOBOTIX Analytics AI can add the values measured at multiple entrances and exits to ensure that the maximum number of people allowed in the store is not exceeded. This means that entry no longer has to be limited based on the number of shopping carts in use or counting by hand.
Since we started using video technology, our staff have more time for ad- vising again. Almost all customers react promptly to the camera's instructions.
The hagebaumarkt store in Traunstein also makes use of digital mask detection, for which MOBOTIX partner CN H&D GmbH in Heldenstein has developed a sophisticated mobile solution. If the camera detects that somebody is not wearing a mask, a request to check the mask is made via a speaker. A major advantage of the system is that the cameras can continue to be used in the store beyond the pandemic — for theft prevention, process optimization or fire protection —  because they are easy to convert.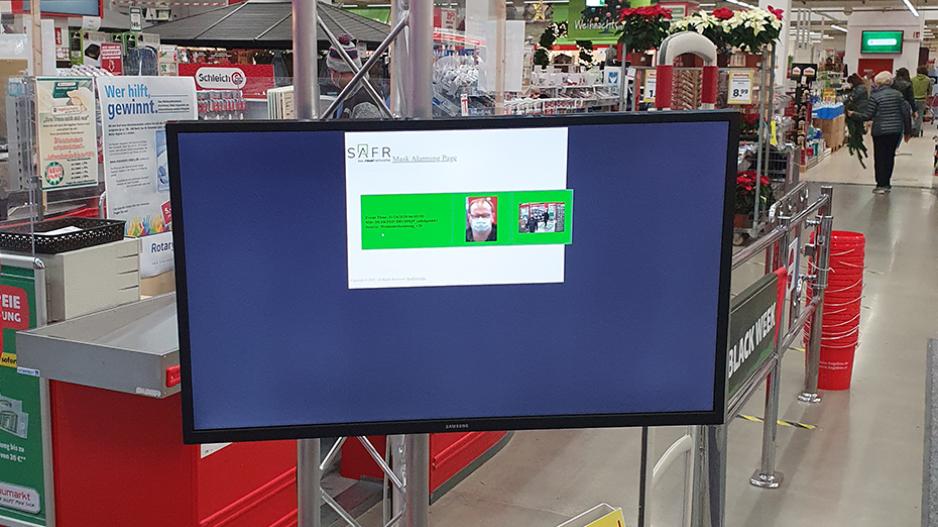 Conclusion — Ensuring Safety While Freeing Up Time
Thanks to video technology, the store can comply with statutory requirements without having to dedicate staff solely to these tasks. The system's prompts to check masks are being well received by customers. The MOBOTIX cameras consequently free up time for advising and sales.