Trust and discretion are vital to the world of high-end watches, jewelry and eyewear – as is the case with the Meiller jewelry store in Schwandorf, Germany. The jewelry store's range comprises 10,000 items in total from around 200 jewelry brands.
Meiller therefore relies on a modern video security solution, and has installed ten MOBOTIX cameras in its store. Key criteria that were instrumental in the decision to use these cameras were their image resolution, which allows small details to be detected, and their discreet and elegant design.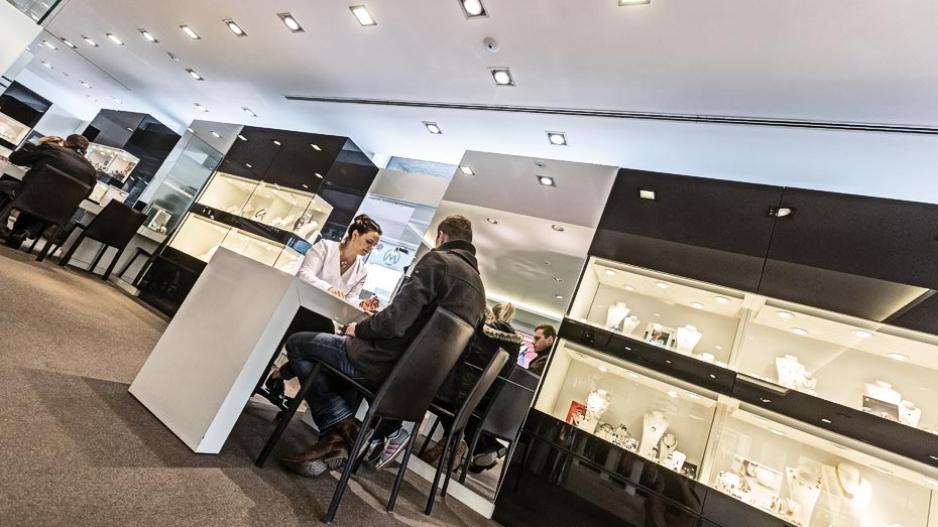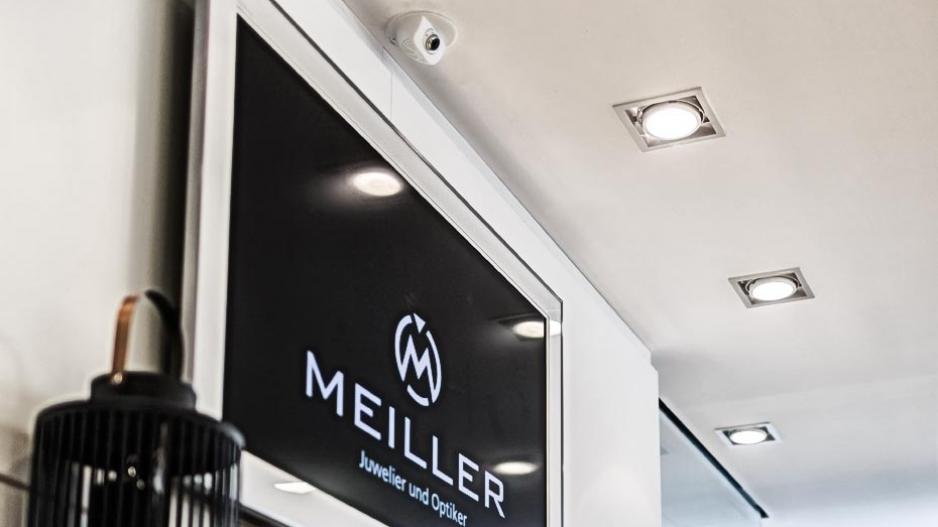 It took less than 12 hours to remove the old camera surveillance system and install the new MOBOTIX video solution. As requested, this was carried out outside of regular business hours. A total of nine c25 indoor cameras were installed at the entrance and on the ceiling over the sale tables. These cameras are ideal for identifying people and details, even in poor lighting. In addition, a p25 indoor camera was installed in the cash register area. Recordings can be stored to the camera's SD card and transferred to a network storage device. They are only viewed in concrete cases of suspicion.
In a jewelry shop like ours, a video system is par for the course; for insurance purposes, for starters. The MOBOTIX cameras have an elegant design, so that at first sight, they aren't even visible on the ceiling.
Jewelry store owner Roland Meiller