Two lenses, two HiRes image sensors, internal MicroSD storage and a dual image of over 12 megapixels make the D16 DualDome an efficient security solution: Two different areas can be secured with just one camera. All without fragile mechanical components!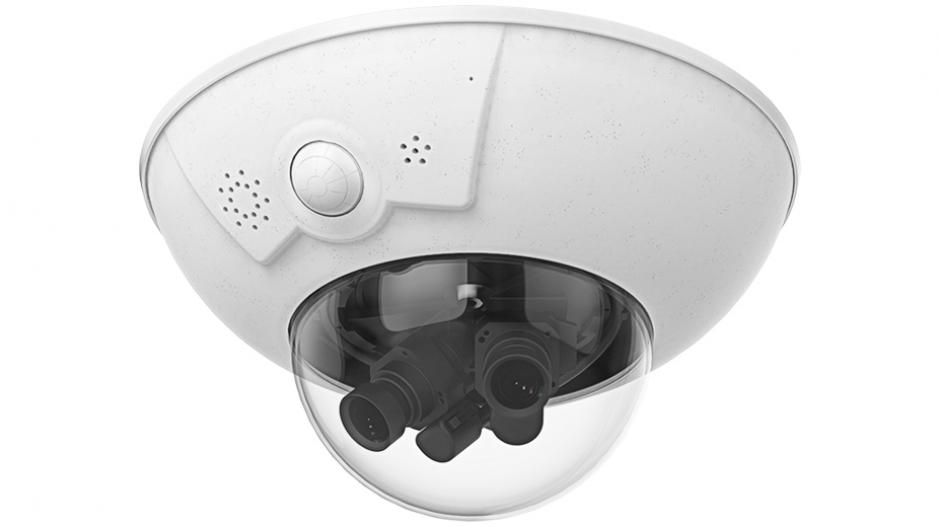 Mx6 system platform with H.264 and ONVIF compatibility
Recording on an internal MicroSD card (4 GB as standard)
Integrated microphone and speaker
Integrated shock detector und PIR sensor
Suitable for mounting to a ceiling or wall
Also easy to install on building corners and poles
Vandalism set for use in extremely harsh conditions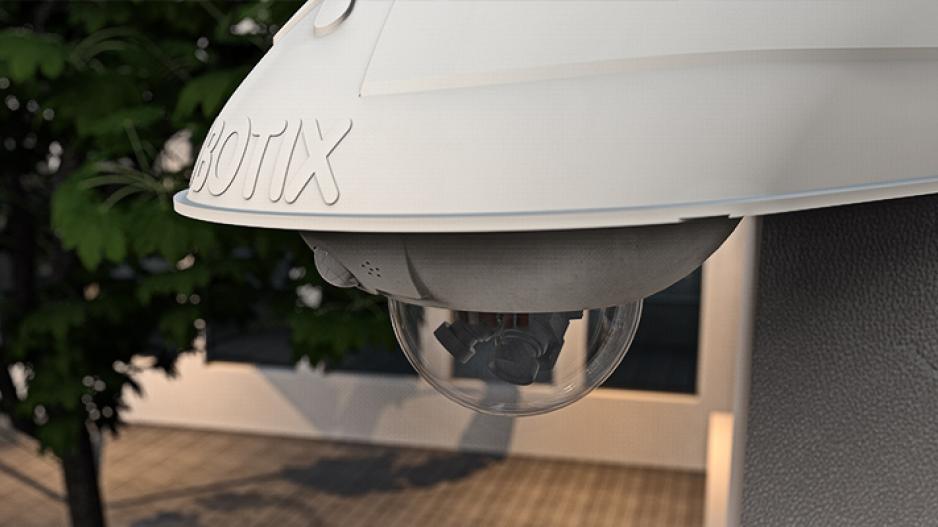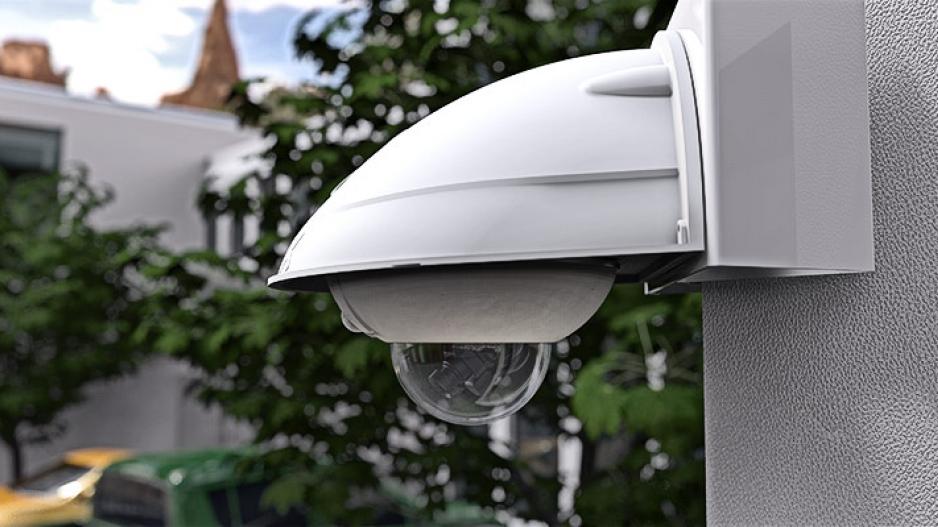 Variants
Flexible Sensor Module Concept
Due to the extremely wide range of combination options, the D16 sensor modules (day or night sensor, including sharply focused lens) are ordered separately and can then be mounted to the camera housing in just a few steps. In addition, MOBOTIX offer the D16 as a complete camera in the special day and night and 180° panorama models.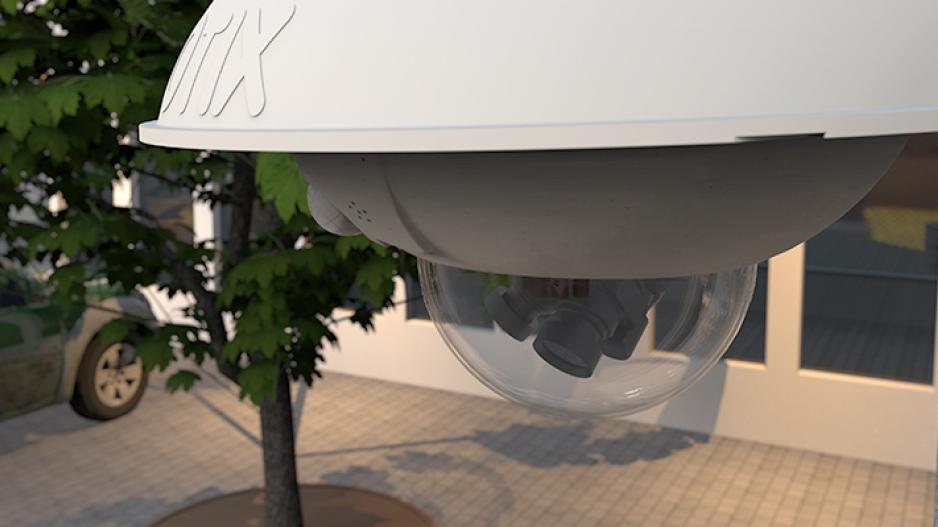 Robustness
The All-Purpose Camera
Thanks to its robust design, the D16 can be installed on walls or ceilings in both indoor and outdoor areas without any additional accessories. Ambient temperatures may vary between -40°C and 60°C (-40°F to 140°F), making it the ideal camera at a wide variety of locations: Countless applications are possible, from stations in Antarctica to production monitoring at a steel smelting plant.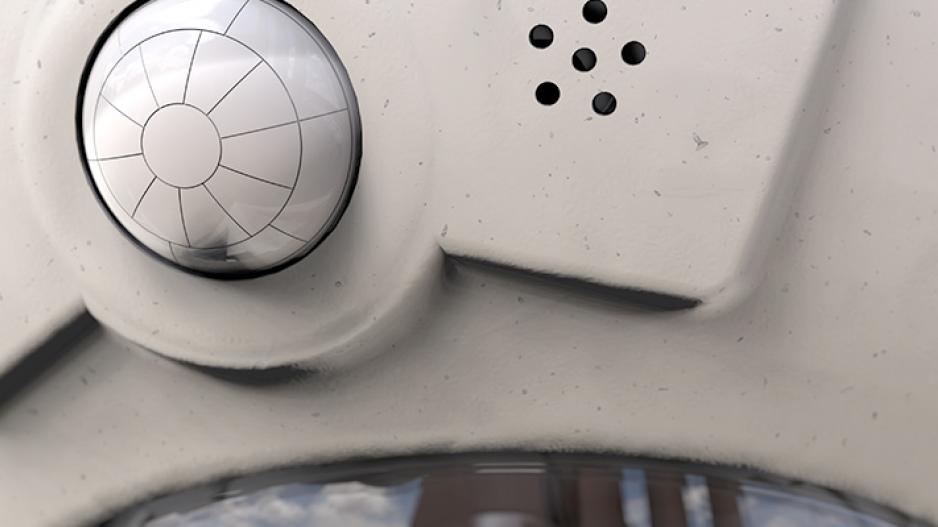 Twice As Secure
Two Image Sensors and Lenses
The camera is equipped with the customer's choice of two image sensors and flexibly adjustable lenses, so two different areas can be secured at the same time. The main advantage of the D16 is its customized lens configuration and completely modular design. Once installed, each lens can be individually fixed in any position.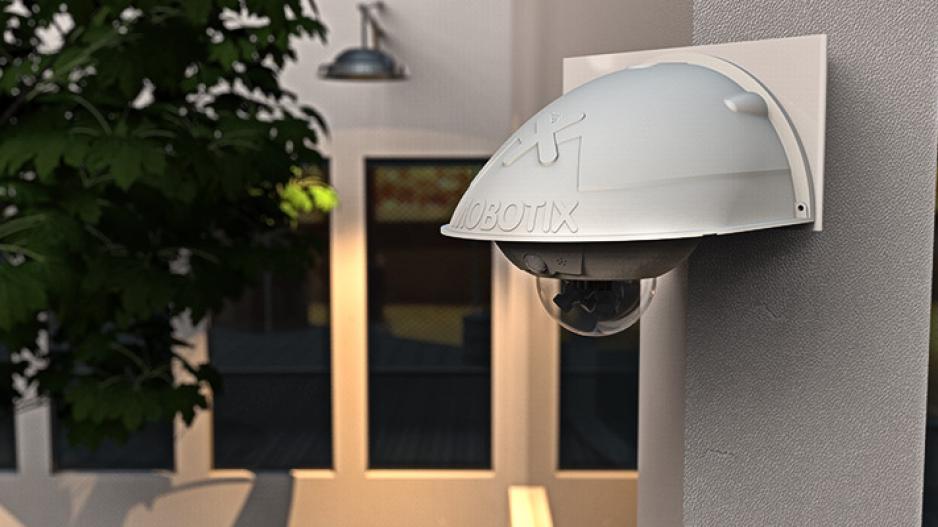 One Instead Of Two
Overview And Details With A Single Camera
A single D16 is all that is required to fully monitor an entire shop floor and provide a view of the checkout. The generation and evaluation of two images with a high degree of image detail reduces the number of cameras required, and therefore reduces costs related to wiring complexity, power backup and recording devices as well.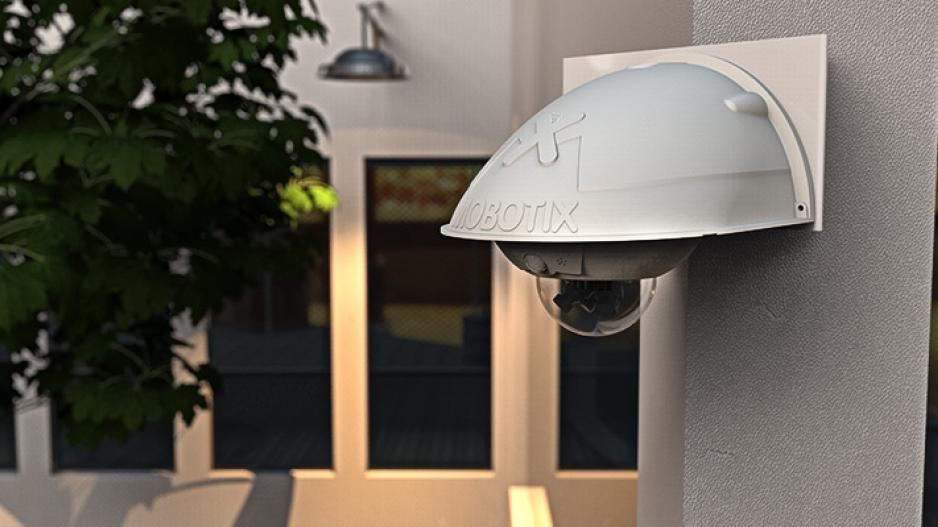 180° Double Image Panorama
The Big Picture Thanks to Over 12-Megapixel Resolution
The D16 Panorama provides a high-resolution (over 12 megapixels) panorama image that is corrected by the camera's software. This makes it possible to cover one side of a building and the adjacent areas (parking lots, lawns etc.), for example, using only one camera. The D16 also delivers fascinating images as a high-quality webcam.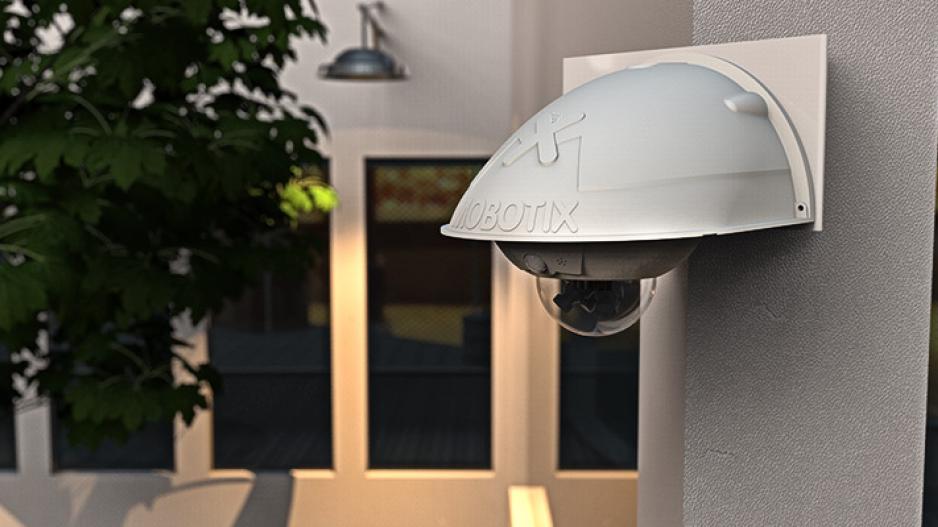 Enhanced Security
D16 With Vandalism Set
In critical environments or particularly harsh outdoor conditions, a MOBOTIX camera with vandalism housing (IK10 certified) is often the best choice. Available as an accessory, the steel housing resists tough attacks, and the camera delivers a perfect image of the attacker.