IBOMADE was founded in 2019 and is a rapidly growing company in the field of traffic management. The business focuses on digital information boards for traffic monitoring, diversion signs and traffic jam warning systems. The mobile systems employ the latest LED technology in combination with reliable radar and sensor technology to enable accurate traffic jam detection. They are important tools for ensuring road safety on freeways and expressways.
Herausforderung – einmal installieren, immer funktionieren
Die Erfassung und Übermittlung der Verkehrsdaten erfolgt auf höchstem Niveau und in kürzester Zeit. Mit Hilfe dieser Genauigkeit und Schnelligkeit erhöhen die mobilen LED-Stauwarnanlagen die Verkehrs- sicherheit erheblich.
Wartungsarbeiten an den Kameras oder den Stauwarntafeln (beispielsweise für einen Batteriewechsel) müssen vermieden werden. Sie hätten zeitweilige Absperrungen der Autobahn (einzelner Fahrspuren) zur Folge, was Staus und Unfälle verursachen kann. Zudem fallen für jede Absperrung Kosten an. Und nicht zuletzt sind Arbeiten an der Autobahn für die Techniker immer risikobehaftet und gefährlich. Baustellen und Bereiche, wie das Stauende sind besonders unfallgefährdet. Deshalb sollen die Systeme inklusive der Kameras bestenfalls nur einmal aufgestellt werden und dann jahrelang mittels Fernwartung funktionieren.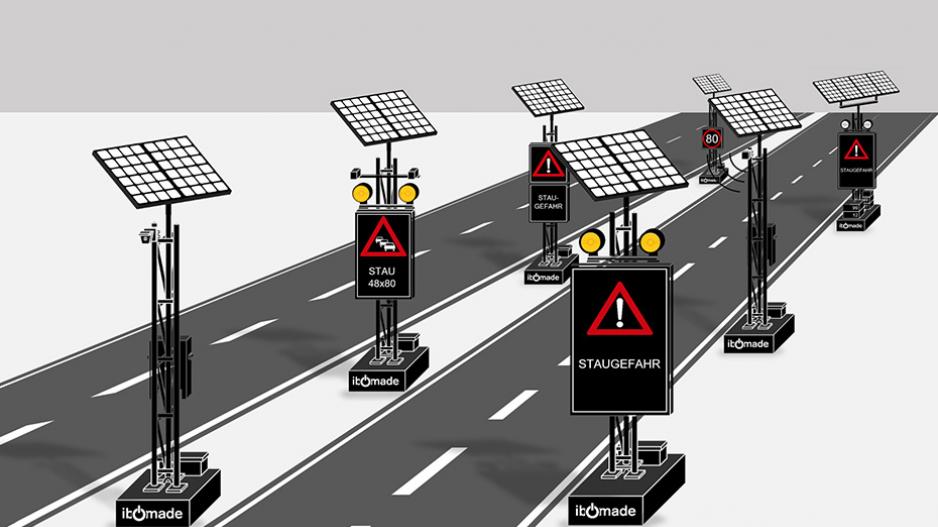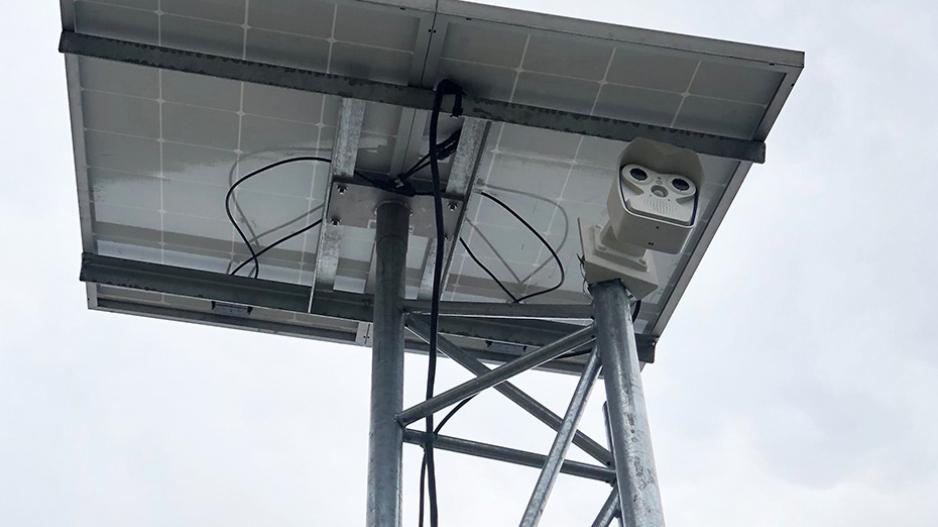 Lösungen & Vorteile – energiesparend & wartungsarm
IBOMADE setzt die MOBOTIX M16 und M26 Kameras zur Verkehrsüberwachung, Fernwartung oder Baustellenüberwachung ein . Oft ist auch die Einbindung der Bilddaten in die regionalen Verkehrsüber- wachungszentralen kundenseitig gefordert. Die Einstelloptionen ermöglichen eine problemlose individuelle Parametrierung der Kameras um alle geforderten Aspekte zu erfüllen. Aus Datenschutz- gründen wird der Straßenverkehr ausschließlich mittels VGA-Thermalobjektiven überwacht, da auf diese Weise keine Kennzeichen erkannt werden können. Dennoch können die Kameras, wenn gefordert, eine wesentlich höhere Auflösung bereitstellen.
Die energiesparenden MOBOTIX Kameras werden über PoE an das System angeschlossen. Sie schonen den Akku der mobilen Anlagen und fügen sich nahtlos in das energieeffiziente Gesamtkonzept ein, das u.a. durch die Nutzung von Photovoltaik und mit modernster LED-Technik betrieben wird.
The MOBOTIX video systems are highly reliable, weatherproof and durable. They meet the high demands that we place on our traffic monitoring system.
Adem Bogocli, Managing Director, IBOMADE
Conclusion — Great Potential Through Intelligent Video Analysis
The company has had such a positive experience withBecause the reliable, weather-resistant MOBOTIX Mx6-series systems have been so successful, IBOMADE that it is now looking at how the MOBOTIX 7 generation of products cancould be used with its intelligent video analysis. This will include functions such as  to counting traffic, determininge traffic density and or detecting vehicles driving in the wrong direction.