The high-resolution, hemispheric IP Video Door Station from MOBOTIX is an innovative, powerful solution that is easy to install. The T26 is based on the VoIP/SIP Video Intercom standard. All the modules offered for outdoor areas are weatherproof and maintenance-free and can be used in temperatures ranging from -30°C to 50°C (-22°F to 140°F).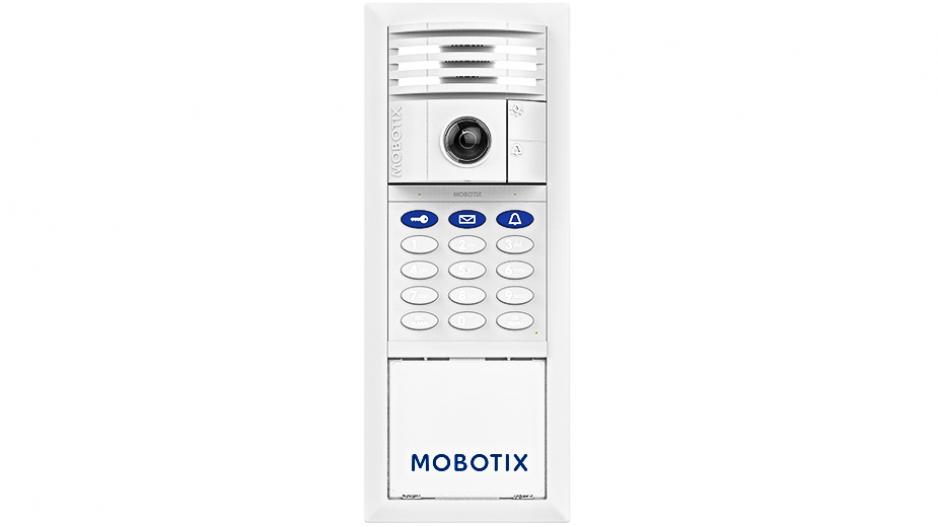 Mx6 system platform with H.264 and ONVIF compatibility
Hemispheric, modular IP Video Door Station.
Allround view with no blind spots.
Two-way video communication around the world.
Recording with sound, integrated mailbox function.
Keyless entry via encrypted data transfer.
Installation via CAT cable or two-wire cable.
Available in white, silver, dark gray or black.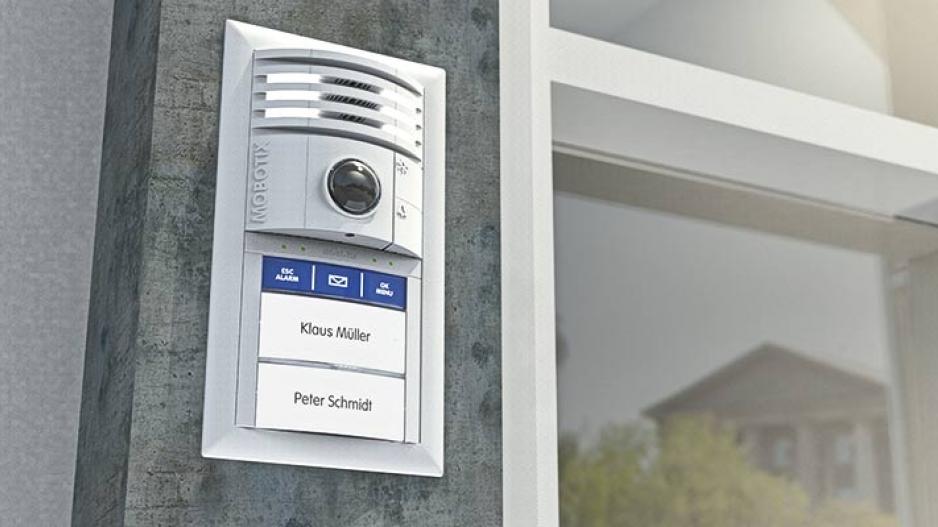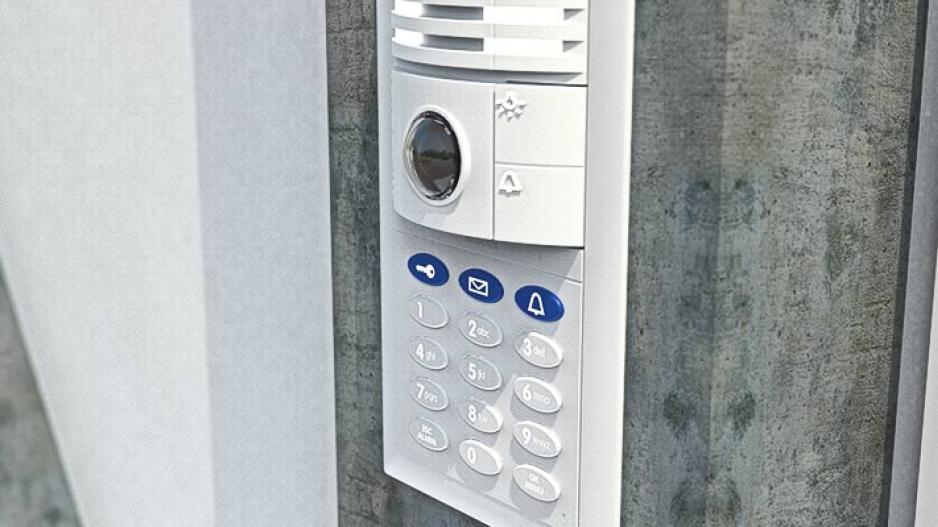 T26 Camera Module
Door Camera With Allround View With No Blind Spots
 The hemispheric 360° lens covers the entire entrance area. No blind spots from wall to wall, from floor to ceiling. The camera can record events automatically, for example, when someone rings the doorbell or something moves in front of the door. The camera module can be used with a remote station as a compact basic Video Door Station, thanks to the integrated doorbell and light button. The 4 GB micro SD card can save 250 one-minute video clips or 60,000 individual VGA images.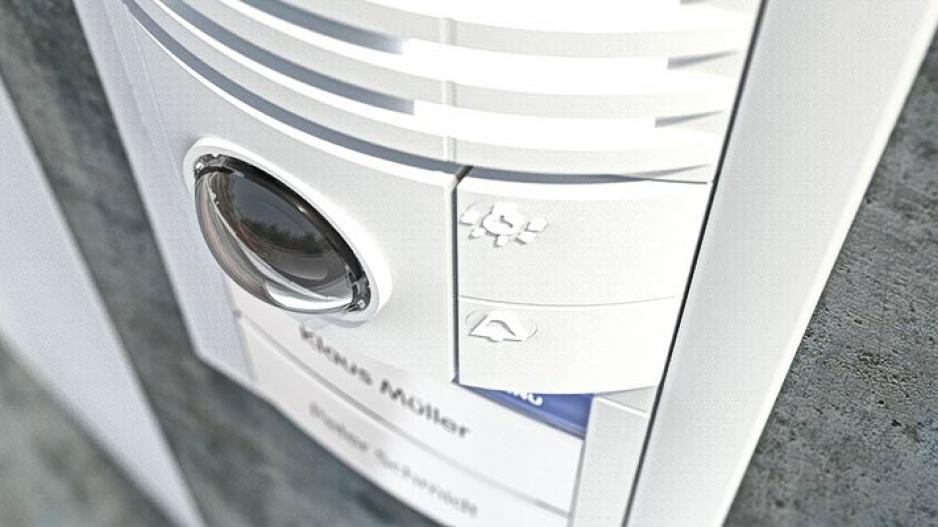 BellRFID
A Module For One To Five Bell Buttons
The weatherproof BellRFID bell button module enables keyless entry via RFID transponder. The six different bell button sets can be easily replaced as required. Visitors can tap to leave messages, which can then be played back locally or remotely by residents.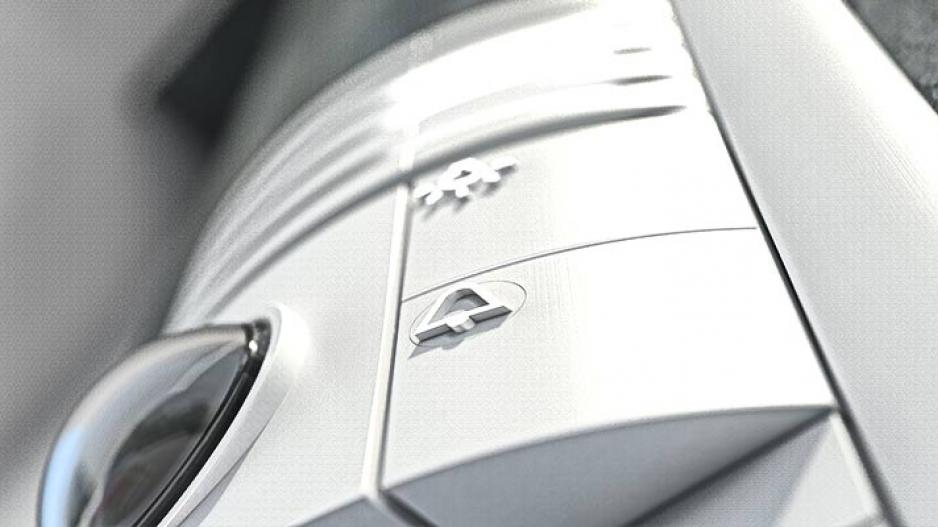 KeypadRFID
Open Door Via Code Or Card
The weatherproof KeypadRFID module enables keyless entry via RFID transponder and/or number combination, ringing at any number of remote stations via programmable key combinations and configuration of the Door Station without a PC. Includes mailbox function and transponder in check card format.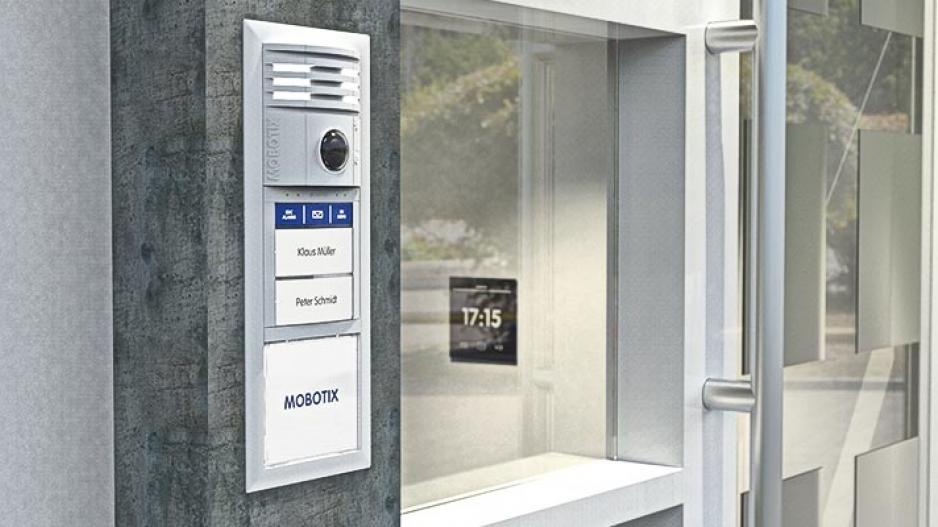 MX-DoorMaster
Door Opener Module With Battery Power Backup
The optional MX-DoorMaster with access code memory makes it impossible to open a door by forcibly removing it and bypassing the connecting cable. A built-in battery powers both the electric door opener and the access module in the outdoor station and facilitates keyless entry via transponder/code, even during power outages. Furthermore, the MX-DoorMaster also functions as a doorbell.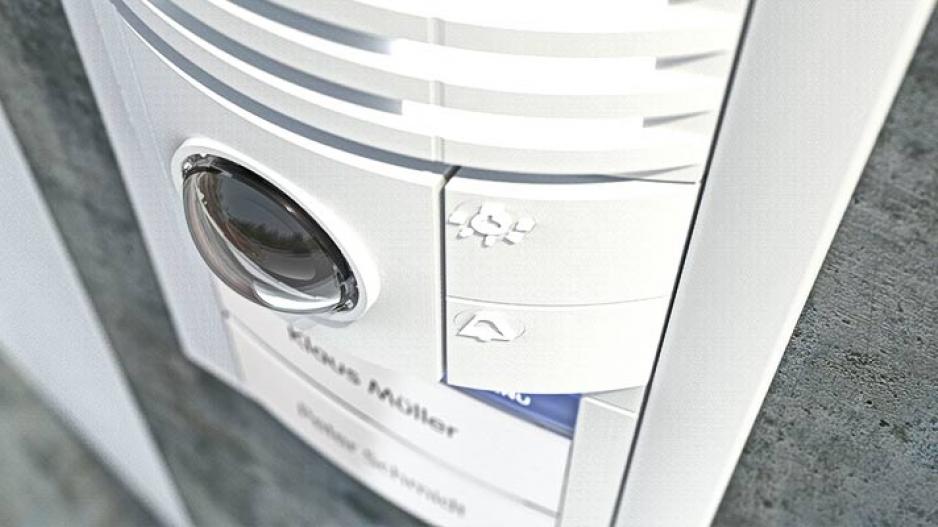 Info Module
Can Also Be Connected Via Two-Wire Cable
The info module features a backlit house number field and can optionally include an Mx2wire+ unit. This unit is needed if the outdoor station is to be connected to the PoE switch with an existing bell wire via a second Mx2wire+ Indoor Unit instead of directly using an Ethernet cable.