There is now, finally, a PoE switch available that is so compact that it can be easily installed on the hat rail in small electrical cabinets. MxSwitch supplies power to up to four PoE devices (for example, MOBOTIX cameras, infrared illuminators) while also making it incredibly easy to connect and power a complete Door Station, thanks to exclusive MOBOTIX MxSwitch technology.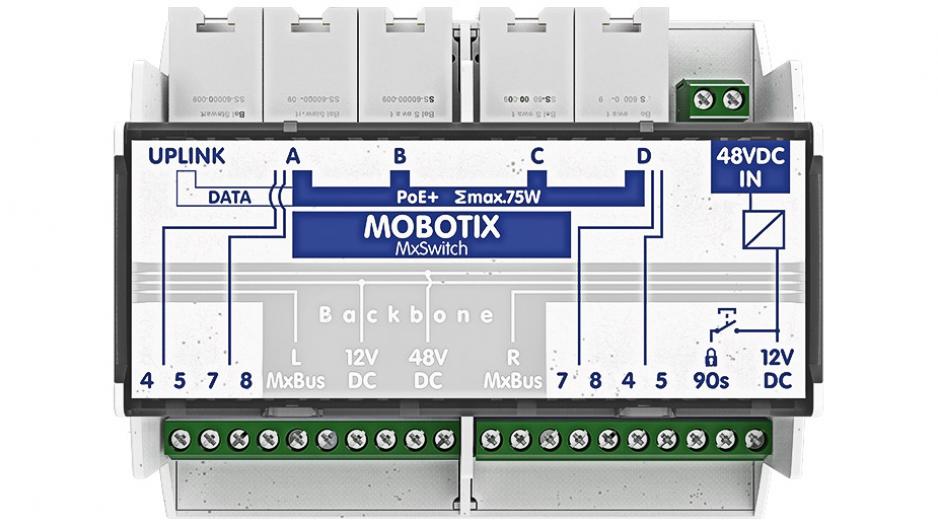 Five-port 100 Mbps network switch for the TS-35 mounting (hat) rail
4x PoE+ RJ45 ports (max. 25.5 W per port, total connected load on all four ports: max. 75 W)
1x RJ45 network port for connecting to switch, router or computer (uplink)
For Door Station: Built-in 12 V DC/1 A power supply for door opener
Button to temporarily override anti-theft lock in the Door Station frame
Dimensions (H x W x D): 6.1 x 10.8 x 9 cm, weight: approx. 200 g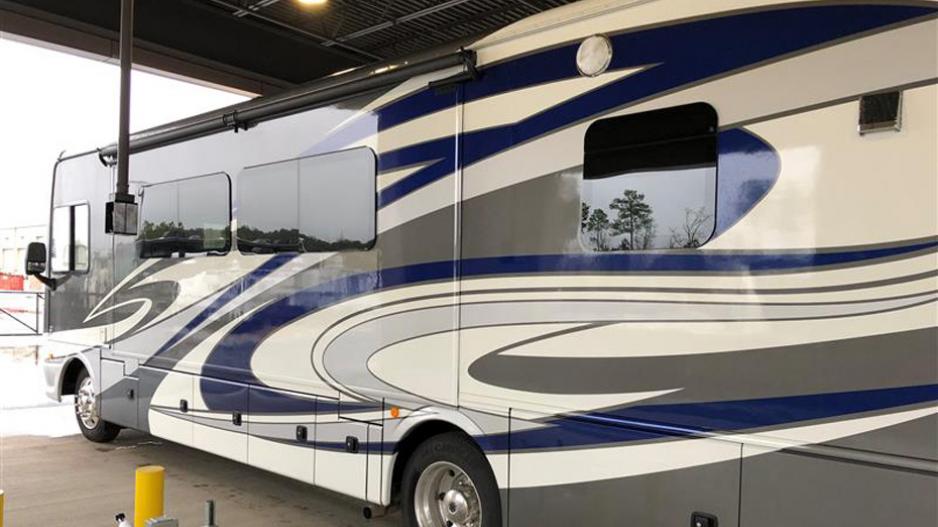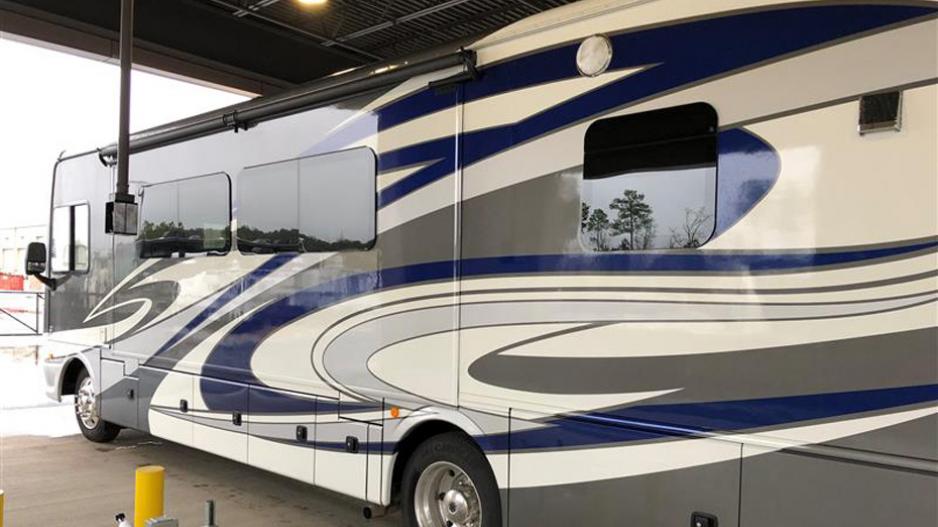 Unique
Integrated MxSplit Technology
With the integrated MxSplit technology, for example, four of the eight wires (or two of the four wire pairs) of the Ethernet connection cable for a Door Station can be used as a two-wire connection cable for the electromagnetic anti-theft protection module in the outdoor station's frame, and as a two-wire connection cable for the MxBus (for example, for purposes of connecting the MX-DoorMaster or an MX-GPS-Box directly to the MxSwitch).
48 V DC, Min. 2 A
Hat Rail Power Supply Unit For MxSwitch
An external 48 V DC (hat rail) power supply unit is needed to power the MxSwitch and the devices connected to it; this is unfortunately not available from MOBOTIX at this time. The power supply unit's minimum required output current is 2 A.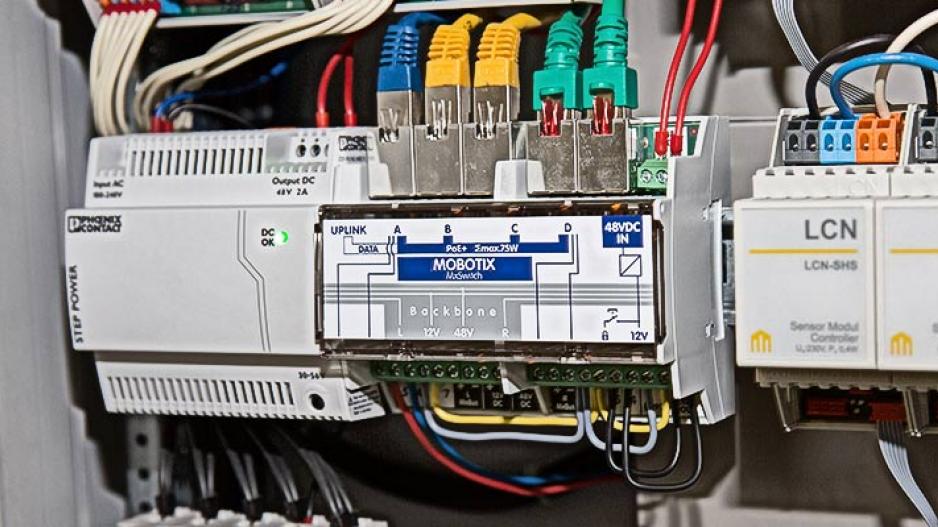 Sample Connection
Two Door Stations, One M16, One MxDisplay+
PoE power supply for all devices on ports A to D. Connection of Door Stations to ports A and D. Connection of M16 and MxDisplay+ to ports B and C. Bridge 1 (B1) on the MxSwitch connects buttons for anti-theft protection with wire pair 7/8 of ports A and D. Bridge 2 (B2) connects 12 V DC to wire pair 4/5 of ports A and D. Wire pair 7/8 of the network installation cable is connected to the anti-theft protection mechanism of the Door Station frame. Wire pair 4/5 of the network installation cable is connected to the signal output on the BellRFID or on the KeypadRFID. The signal output on the BellRFID or KeypadRFID is connected to the door opener on the door.