With our technologically extremely broad MOBOTIX camera portfolio, you are perfectly equipped for virtually any video project and every requirement!
In addition to the decentralized IoT camera program, MOBOTIX also offers the classic centrally managed MOBOTIX MOVE camera series. This includes four different camera types in several detail versions: PTZ SpeedDome cameras, Bullet cameras, Dome cameras and Hemispheric cameras. These thoroughly weatherproof, high-quality IP cameras are equipped with the latest standard functions of centralized video systems, such as integrated infrared lighting, automatic day/night switching with a mechanical IR blocking filter, Wide Dynamic Range and High Speed PTZ. New with MOBOTIX MOVE: Our 12 MP, 5MP and 2MP VA models with free integrated video analysis tools.
Please note: MOBOTIX MOVE cameras are centralized video systems in ONVIF S/G/Q/T standard with H.264/H.265 and require an additional central data storage (MOBOTIX NAS) and a video management system that supports the ONVIF standard (MxMC 2.0+).
100% NDAA compliant
Also the cameras of our MOBOTIX MOVE series comply with the requirements of the United States National Defense Authorization Act (NDAA) and are 100% NDAA-compliant. The NDAA lists certain companies and components of Chinese origin for protection against espionage. In a defined 3-step self-certification process we have clearly demonstrated that our products and systems do not contain Chinese components.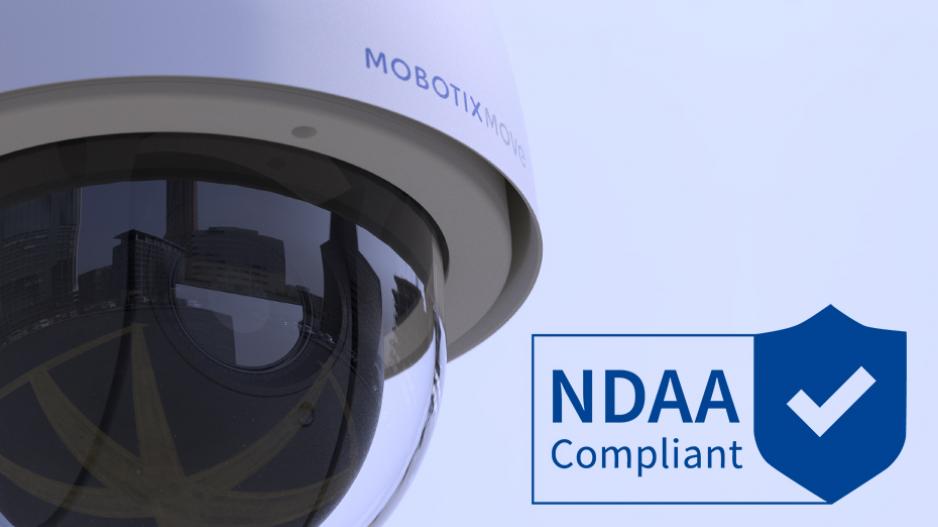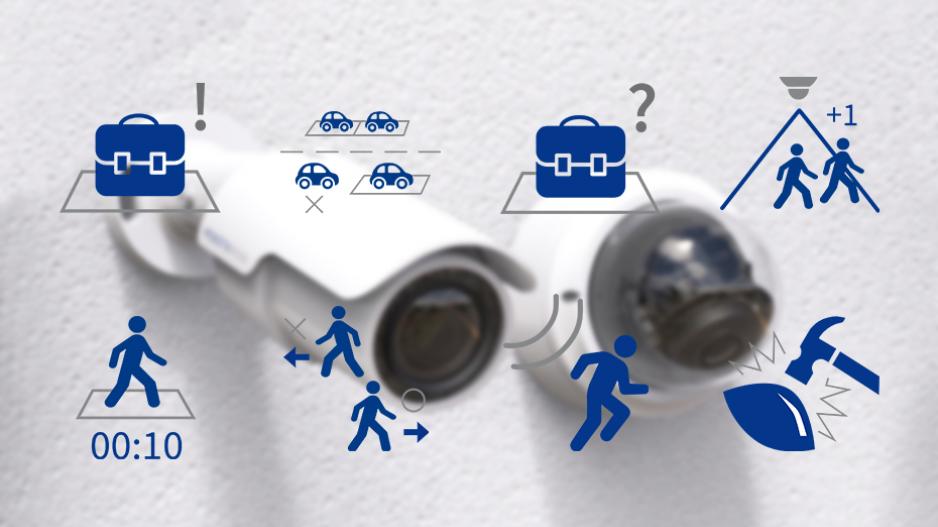 A wide range of integrated video analysis functions
With the new MOBOTIX MOVE 2MP/5MP Bullet and Fixdome Cameras, advanced image processing algorithms for intelligent video analysis are now available directly via the camera firmware for the first time. Without additional licensing costs for the video analysis package currently consisting of 8 different application functions, MOBOTIX MOVE cameras can now be used even more efficiently in numerous different application areas.
These are the eight integrated video analysis tools: Object Counting, Intrusion, Object removal, Camera Sabotage, Abandoned object, Stopped Vehicle, Wrong direction, Loitering detection
Do MOBOTIX MOVE Cameras Use The Same Firmware As The Mx6 Video Systems?
No, MOBOTIX MOVE cameras have their own very easy-to learn and easy-to-use firmware that is delivered together with the camera and which can be easily operated via web browser. MOBOTIX MOVE cameras can also be integrated into many Video Management Systems (VMS) by third-party providers (such as Milestone Systems or Genetec), thanks to the ONVIF standards S, G and T.
A powerful VM hybrid solution, which is unique in that it has a modular structure, is also available from MOBOTIX: From MxManagementCenter 2.x it is possible to make optimal combined use of MOBOTIX MOVE cameras as well as MOBOTIX video systems (MOBOTIX 7, Mx6 and older) in parallel in one and the same video management system.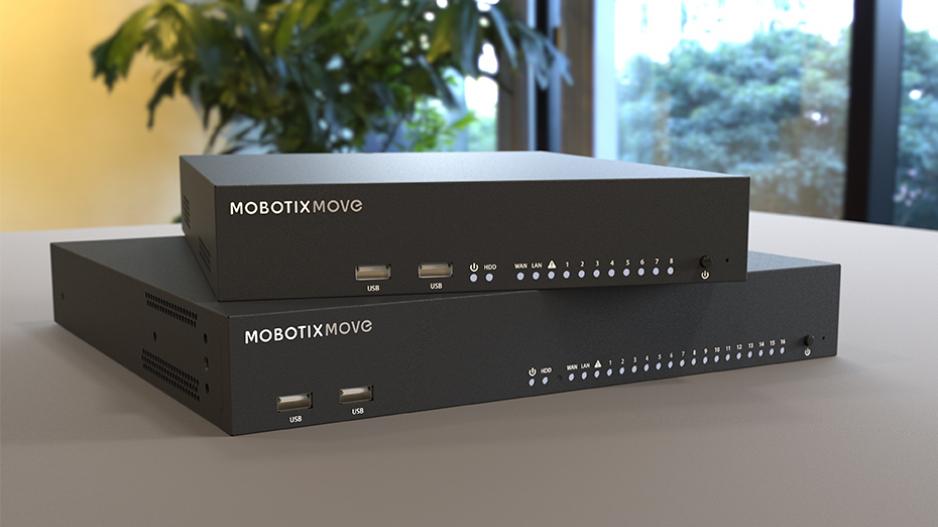 MOBOTIX MOVE NVR
MOBOTIX now offers the MOVE NVR (Network Video Recorder), a particularly practical and easy-to-use plug & play solution - ideal for local video surveillance systems with a limited number of MOBOTIX MOVE cameras.