The renowned AVIS blood donation center can count on around 1.2 million blood donors at 3000 sites across Italy every year, with a total of 25,000 donors visiting the Milan donation center annually.
Challenges: Detering Troublemakers, Protecting Donors
In the past, the AVIS blood donation center in Milan has been subject to several thefts and burglaries. The intruders targeted medical equipment, computers, cash, and the personal belongings of employees. In addition to access control and protection against theft, the organization wanted to deter against vandalism. Another aim was for medical staff to be able to keep an eye on donors outside the examination area, as some donors can have a critical reaction after giving blood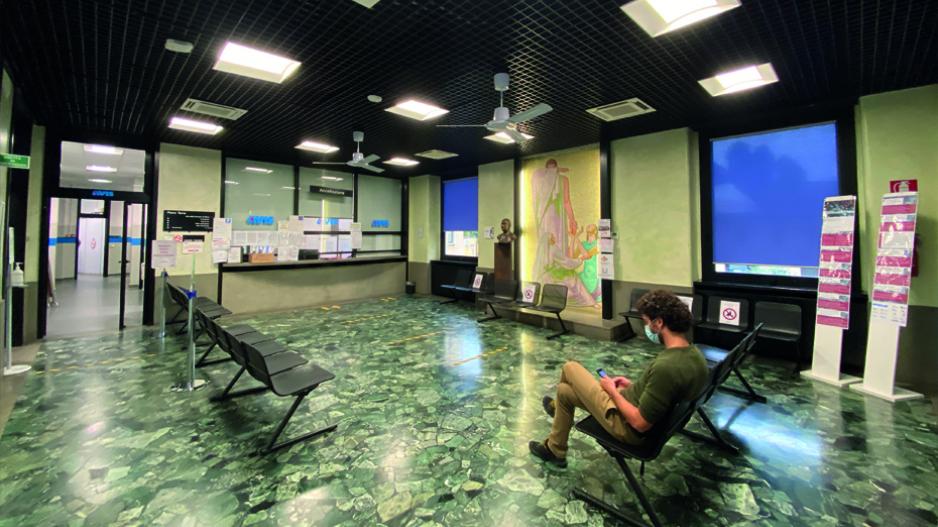 AVIS Milano has been using MOBOTIX video technology since 2016. The organization opted for the technology for three reasons: The excellent image quality, the ability to manage all important areas from a single networked server, and the high level of cybersecurity when dealing with sensitive data.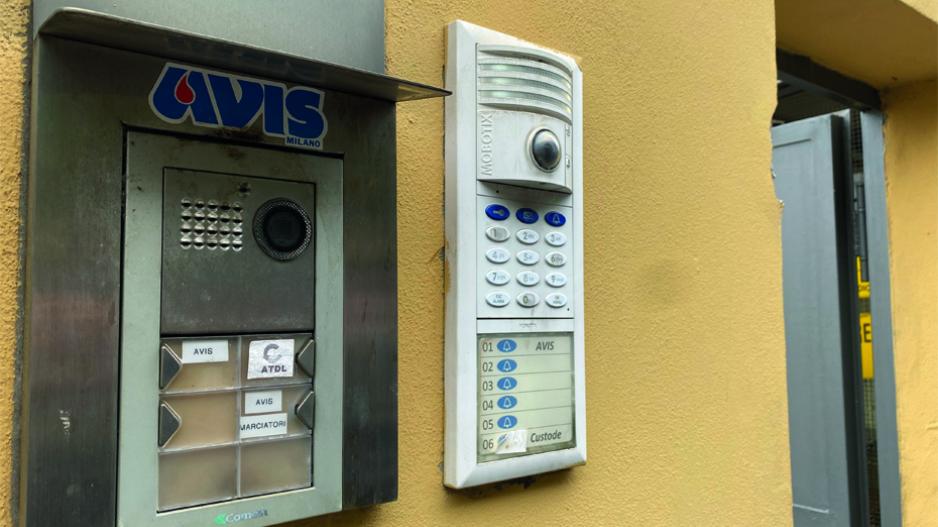 Solutions: A Full Optical and Thermal Overview
MOBOTIX partner Communikare mapped out and installed the video surveillance system. Two T26 door stations are deployed to control access for donors at the main entrance, and for bloodmobiles and employee vehicles at the side entrance. The entrance and reception area are monitored by two Q26 cameras with a 360° view. Two D16 cameras are also installed in the courtyard. The system is in operation 24 hours a day and can be viewed from any PC, but only by authorized staff with user and password information.
In 2020, Ideologica installed an M16 TR thermal imaging camera with a thermal radiometer sensor donated by its partner MOBOTIX. The company carried out this work free of charge. The camera detects if a blood donor has a body temperature above the legal maximum of 37.5°C/99.5°F.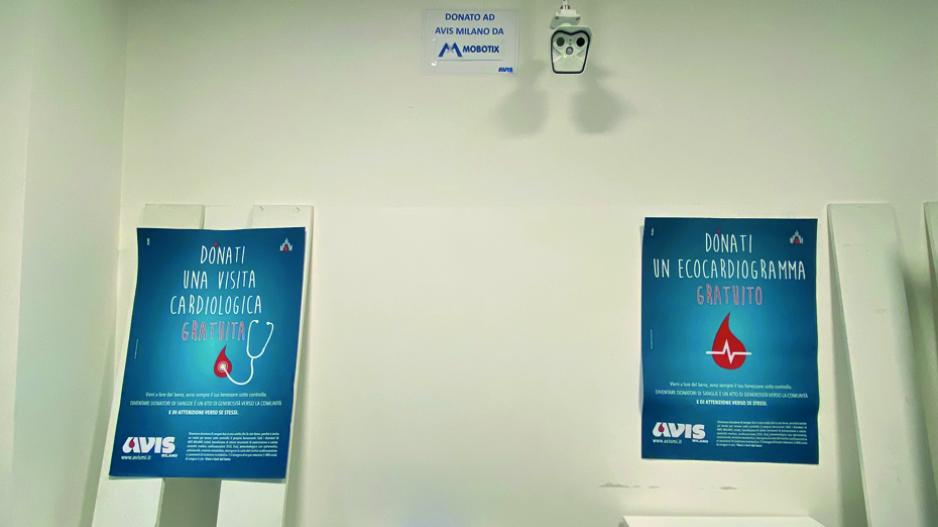 2020: MOBOTIX donates Thermal TR camera to AVIS Milano Blood Donation Bank
A thermal technology system was donated by MOBOTIX, the German multinational manufacturing company, and installed completely free-of-charge by its partner, Ideologica from Bergamo. This generous gesture is a sign of solidarity that also represents an action of social responsibility at an international level, to support the Lombard capital in a time of serious difficulty.
Conclusion: The Best Technology for the Best Care
"The donors are prepared to give 'a piece of their life'. The least we can do is offer them a five-star reception and care with the help of the MOBOTIX system — especially when it comes to matters of health and safety," says Sergio Casartelli, General Manager of AVIS Milano.