The p26 is equipped with a light-sensitive 6-megapixel Moonlight sensor and manually adjustable lens (15° distance telephoto to 180° hemispheric) as standard, making it well suited for every indoor environment. Thanks to its competitive price, full range of MOBOTIX functions and inclusion of MxManagementCenter software free of charge, this system represents one of the most appealing indoor security solutions on the market.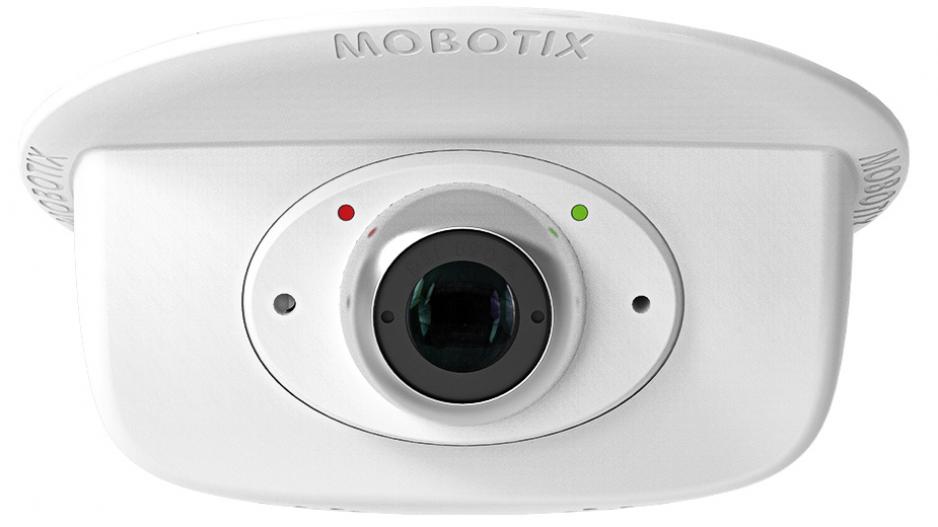 Mx6 system platform with H.264 and ONVIF compatibility
Recording on an internal MicroSD card (4 GB as standard)
For ceiling installation, optional on-wall set
Manual tilting and panning function
MxAnalytics Video Analysis tools as standard
Variants with audio package (microphone and speaker)
Integrated vibration and temperature sensor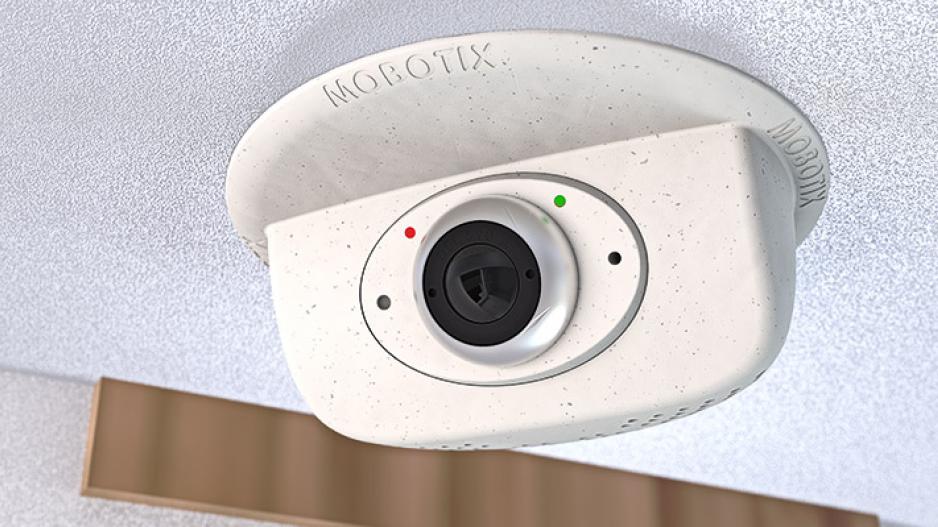 Variants
Our Ultra-Compact Ceiling Camera
The ultra-compact p26 with a 12-cm diameter and 6MP day or night sensor is compatible with our 15° to 103° standard lenses. Additionally, the p26 is also available as a hemispheric complete camera with a 180° field of view. With the help of the included lens wrench, the standard lenses are very easy for users to install and switch out themselves as desired. Variants with audio are also available.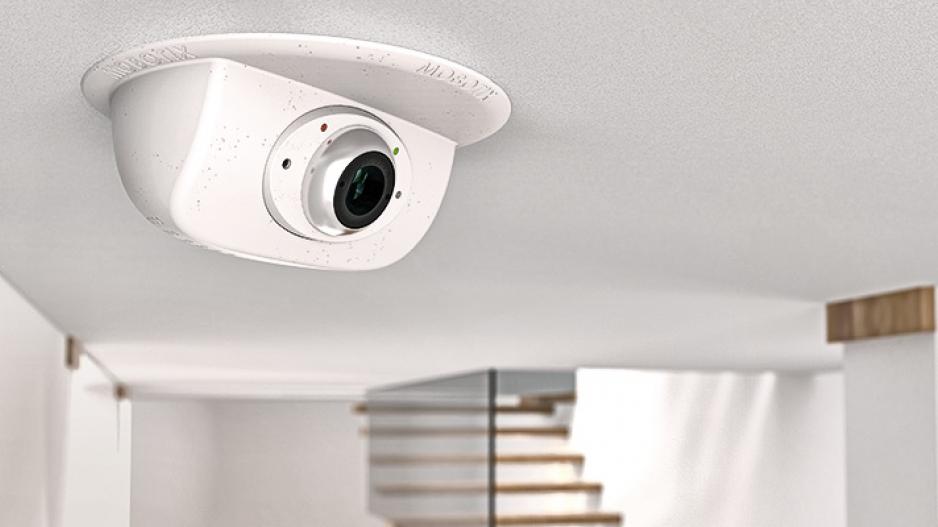 Flexible Positioning
Manual Tilting And Panning Function
The p26 is a ceiling camera that can be tilted by 360° when installed. It is also fitted with a manually tiltable lens mount. The tilt angle in relation to the ceiling is between -5° and -45°. The lens can be precisely adjusted to the area to be monitored. When installed in the corner of a room with a 103° lens, the p26 monitors the entire room with a high degree of image detail.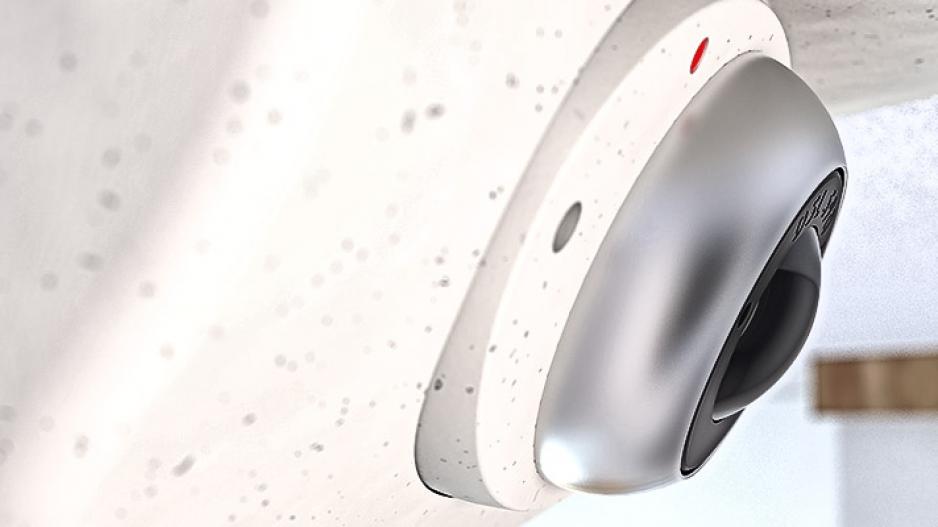 Intelligent Software
Contains Everything That Sets MOBOTIX Apart
The p26 is a complete video security solution with automatic event recording, alarm calls and professional video management. The premium features integrated as standard include the MxActivitySensor for extremely reliable motion detection and the MxAnalytics video analysis tools with object counting and heat map display.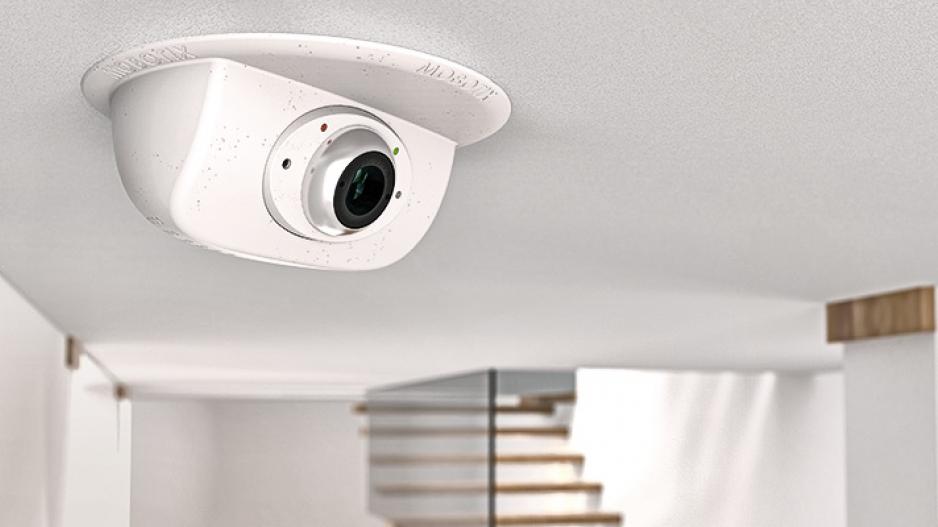 Quick Installation
Ideally, In Suspended Ceilings
The p26 is suitable for installation in ceiling panels with a maximum thickness of 26 mm in which a circular opening with a diameter of 105 mm is cut. The p26, which is connected to an Ethernet cable, is simply slotted in from below using the three raised spring clips and secured in place. MOBOTIX has developed an on-wall set for concrete ceilings.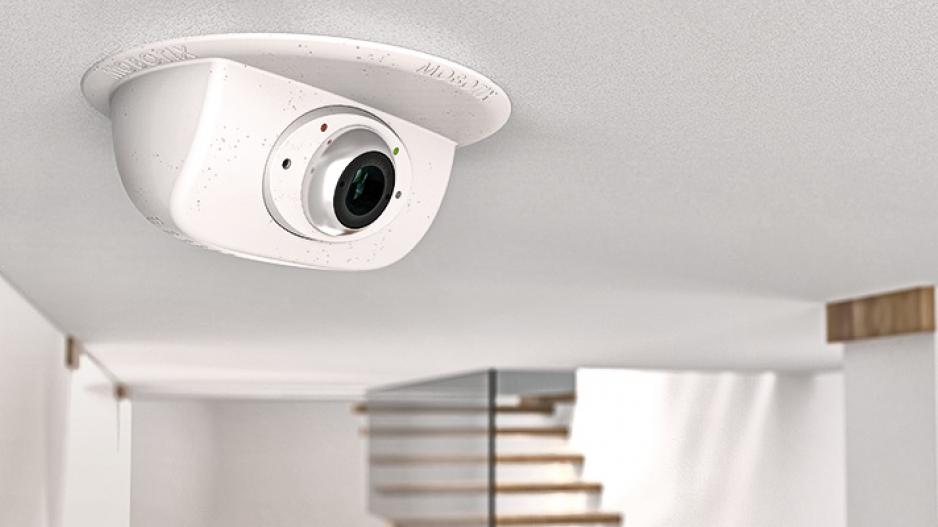 Areas Of Application
Professional Indoor Wall Camera
The typical areas of application are indoor applications in retail spaces, supermarkets, public buildings, healthcare and educational institutions, trade fair and exhibition spaces, restaurants, hotels, recreational facilities and residential buildings, as well as the surveillance of industrial production processes.